Sperm whale (Physeter macrocephalus)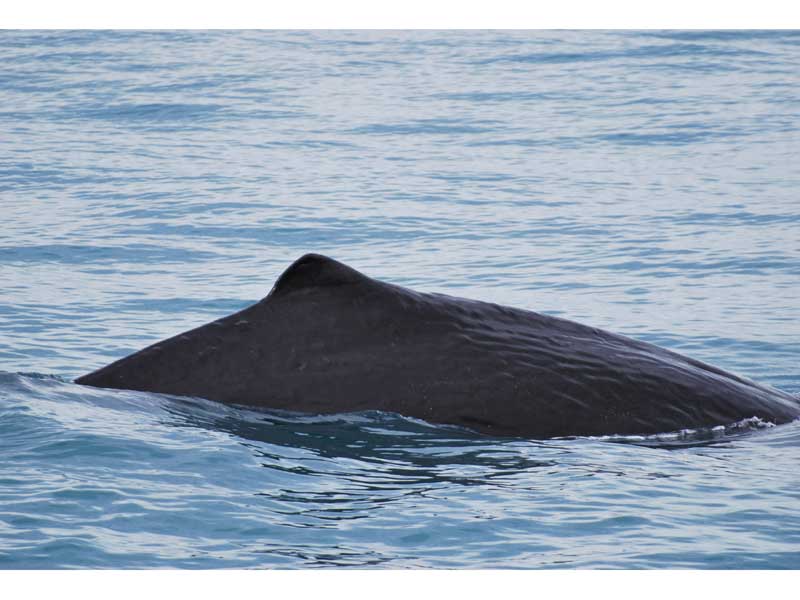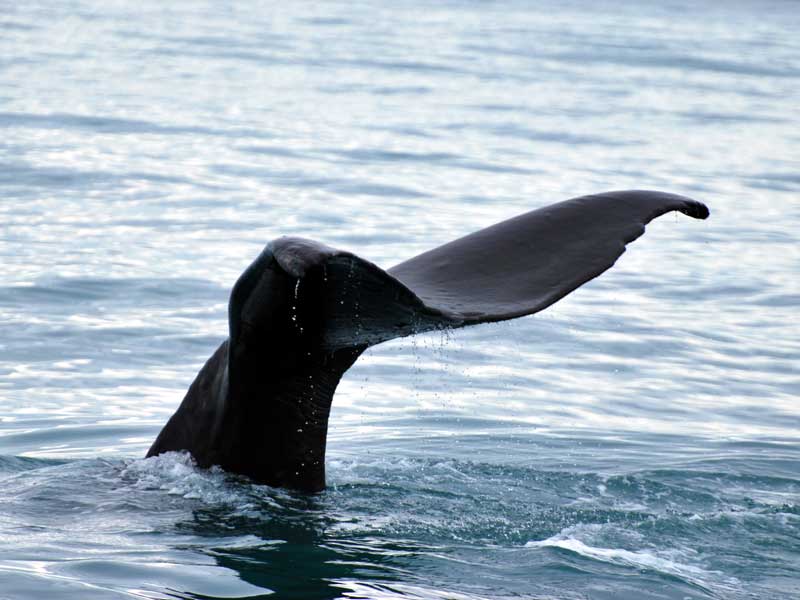 Researched by
Morvan Barnes
Refereed by
Admin
Authority
Linnaeus, 1758
Other common names
-
Synonyms
Physeter macrocephalus , Physeter macrocephalus Linnaeus, 1758
Summary
Description
Physeter catodon is a toothed whale and can be recognised as such by the single blowhole and the presence of teeth (rather than baleen). It is an easily recognisable whale both at a distance and at close range. It has a large and distinctly square upper jaw which projects above the narrow lower jaw. The body is black to charcoal grey in colour, while the inside of the mouth and the lips are white. The blowhole is positioned at the front of the head. A dorsal hump is present two-thirds down the body followed by a serrated midline. The flippers are almost rectangular.
Recorded distribution in Britain and Ireland
Found off the coasts of northern Scotland, in the north North Sea and off the western coasts of Ireland, although individuals have been washed up at various other locations around the coasts of Britain.
Habitat
The sperm whale is an oceanic deep-sea species that may dive down to a few kilometers in depth.
Identifying features
Up to 18 m in length.
Small dorsal hump two-thirds down the body followed by smaller humps.
Large square head up to 30% of the body length.
Narrow lower jaw with a white inside colouring to the mouth.
S-shaped blowhole at the front left side of the head.
About 20 peg-like teeth in each side of the lower jaw.
Additional information
Sperm whales are usually found in medium to large groups of up to 50 individuals, although bulls are sometimes seen alone. The blow is unique amongst whales by being obliquely forward directed. The tail flukes will often appear before a deep dive. Dives may last up to 2 hours long (Kinze, 2002).
Bibliography
Bruyns, W.F.J.M., 1971. Field guide of whales and dolphins. Amsterdam: Publishing Company Tors.

Howson, C.M. & Picton, B.E., 1997. The species directory of the marine fauna and flora of the British Isles and surrounding seas. Belfast: Ulster Museum. [Ulster Museum publication, no. 276.]

Jefferson, T.A., Leatherwood, S. & Webber, M.A., 1994. FAO species identification guide. Marine mammals of the world. Rome: United Nations Environment Programme, Food and Agriculture Organization of the United Nations.

Kinze, C. C., 2002. Photographic Guide to the Marine Mammals of the North Atlantic. Oxford: Oxford University Press.

Reid. J.B., Evans. P.G.H., Northridge. S.P. (ed.), 2003. Atlas of Cetacean Distribution in North-west European Waters. Peterborough: Joint Nature Conservation Committee.

Smith, T.D. (ed.), 2008. World Whaling Database: Individual Whale Catches, North Atlantic. In: M.G Barnard & J.H Nicholls, HMAP Data Pages. www.hull.ac.uk/hmap, 2008-03-13
Datasets
Citation
This review can be cited as:
Barnes, M.K.S. 2008. Physeter macrocephalus Sperm whale. In Tyler-Walters H. and Hiscock K. Marine Life Information Network: Biology and Sensitivity Key Information Reviews, [on-line]. Plymouth: Marine Biological Association of the United Kingdom. [cited 11-12-2023]. Available from: https://marlin.ac.uk/species/detail/112
---
Last Updated: 24/06/2008