Bearded red seaweed (Anotrichium barbatum)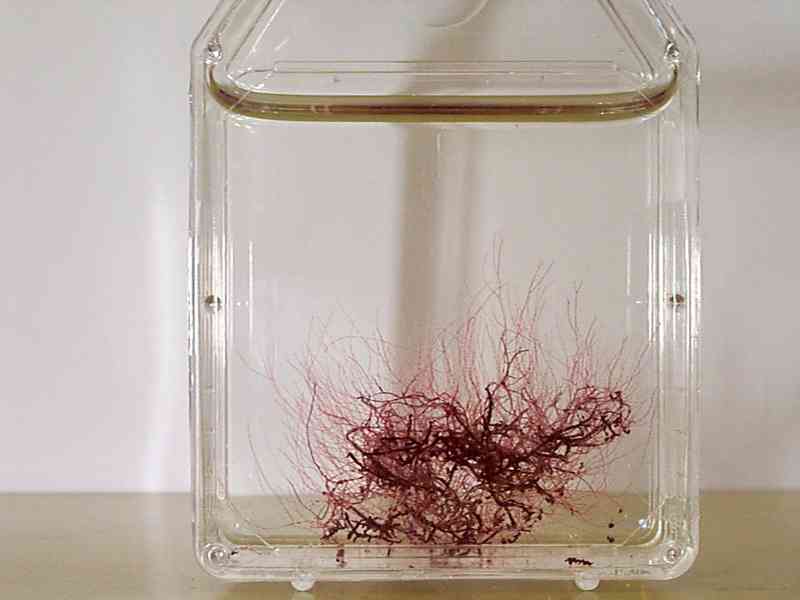 Researched by
Emily Wilson
Refereed by
Admin
Authority
(C.Agardh) Nägeli, 1862
Other common names
-
Synonyms
-
Summary
Description
A small, filamentous, rose-pink seaweed forming much-branched, extremely delicate tufts 2-6cm high.
Recorded distribution in Britain and Ireland
Isolated records at Cardigan Bay (between Pwllheli and Abersoch), Wales and Torquay.
Habitat
Found on pebbles and gravel in old oyster beds.
Identifying features
Whorl of branched hair-like filaments on younger vegetative cells, these filaments later bear the reproductive structures.
2-6cm high.
Rose-pink in colour.
Additional information
There is no common name but 'bearded anotrichium' is proposed.
Bibliography
Anonymous, 1999a. Anotrichium barbatum (a red alga). Species Action Plan. In UK Biodiversity Group. Tranche 2 Action Plans. English Nature for the UK Biodiversity Group, Peterborough., English Nature for the UK Biodiversity Group, Peterborough.

Hardy, F.G. & Guiry, M.D., 2003. A check-list and atlas of the seaweeds of Britain and Ireland. London: British Phycological Society

Howson, C.M. & Picton, B.E., 1997. The species directory of the marine fauna and flora of the British Isles and surrounding seas. Belfast: Ulster Museum. [Ulster Museum publication, no. 276.]

JNCC (Joint Nature Conservation Committee), 1999. Marine Environment Resource Mapping And Information Database (MERMAID): Marine Nature Conservation Review Survey Database. [on-line] http://www.jncc.gov.uk/mermaid
Datasets
Citation
This review can be cited as:
Wilson, E. 2003. Anotrichium barbatum Bearded red seaweed. In Tyler-Walters H. and Hiscock K. Marine Life Information Network: Biology and Sensitivity Key Information Reviews, [on-line]. Plymouth: Marine Biological Association of the United Kingdom. [cited 11-12-2023]. Available from: https://marlin.ac.uk/species/detail/1162
---
Last Updated: 26/06/2003