Flying crab (Liocarcinus holsatus)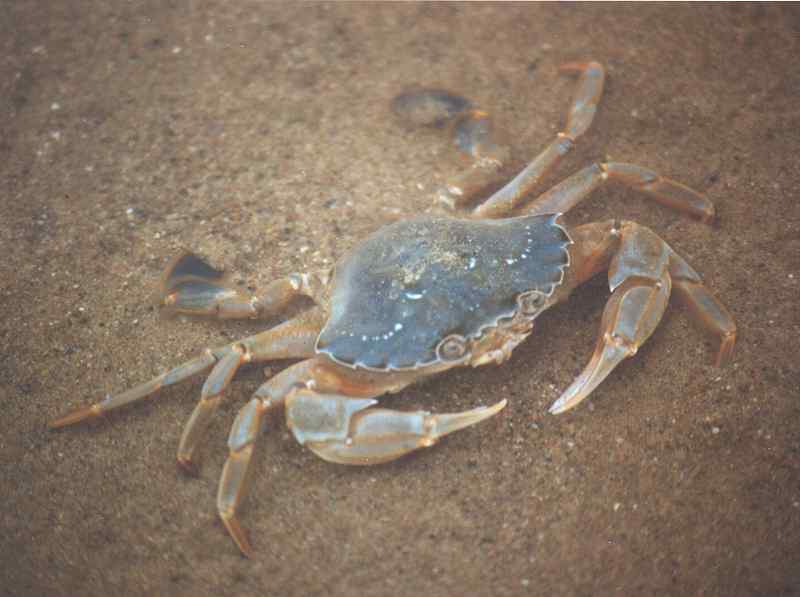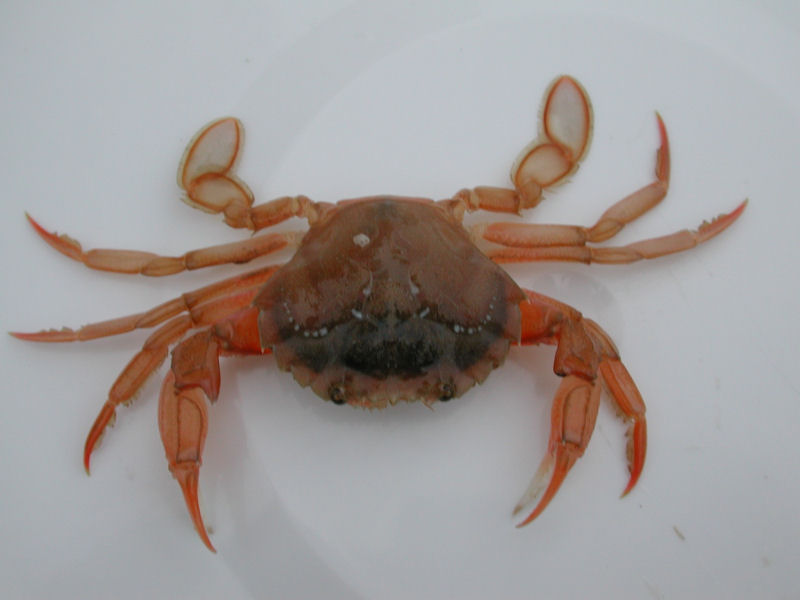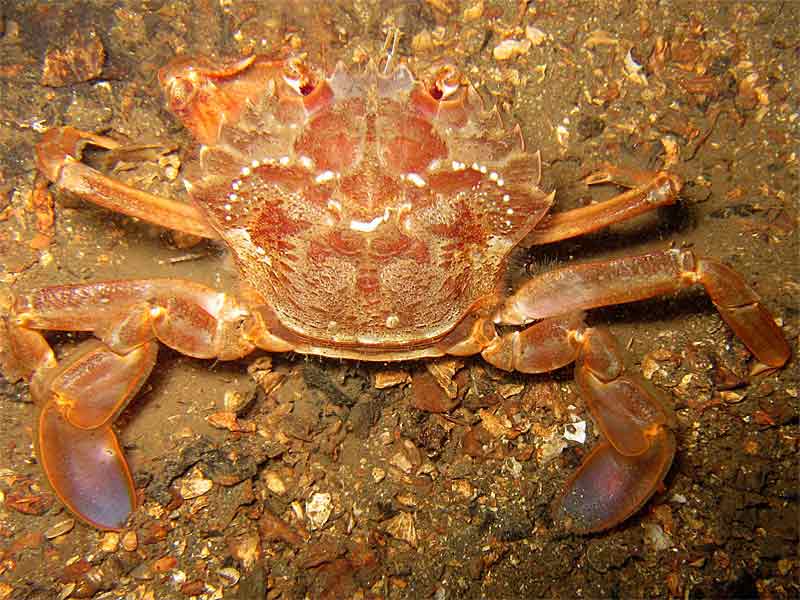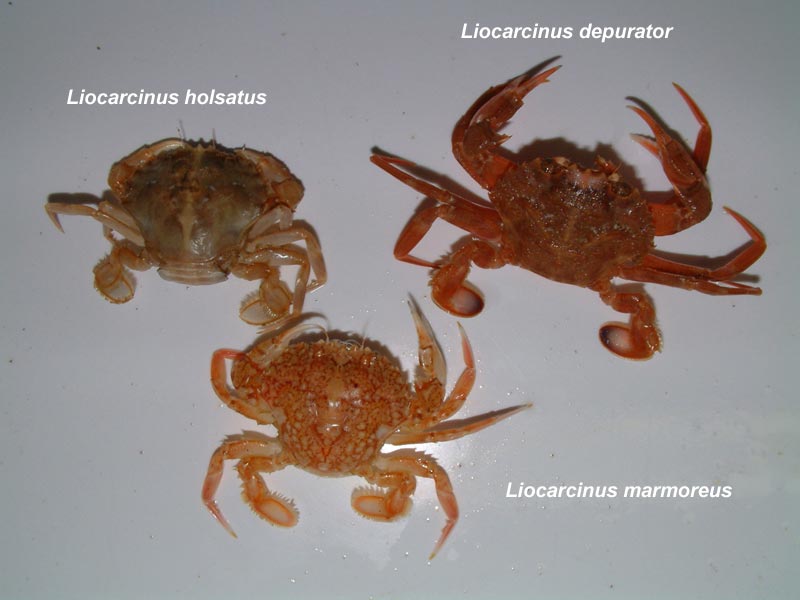 Researched by
Emily Wilson
Refereed by
Admin
Authority
(Fabricius, 1798)
Other common names
-
Synonyms
-
Summary
Description
Very similar to
Liocarcinus depurator
but lacking any ridges. The body is brownish-grey, tinged with green and grows up to 4 cm long. It is longer than it is wide, more or less smooth, without bristles. It has three blunt teeth between the eyes, the middle one sometimes shortest. It is host to the parasitic barnacle
Sacculina carcini
in some areas.
Recorded distribution in Britain and Ireland
All British and Irish coasts.
Habitat
Found in rock pools, in the shallow sublittoral and offshore, on sand, gravel, mixed and hard substrata.
Identifying features
Lacking in transverse crenulations on carapace.
Three similar sized lobes on frontal margin, central one sometimes shortest.
Chelipeds equal, slender, with a sharp tooth on the outer edge of the carpus.
Orbits smaller, and posterior edge of carapace narrower, than in Liocarcinus depurator.
Additional information
No text entered
Bibliography
Hayward, P., Nelson-Smith, T. & Shields, C. 1996. Collins pocket guide. Sea shore of Britain and northern Europe. London: HarperCollins.

Hayward, P.J. & Ryland, J.S. (ed.) 1995b. Handbook of the marine fauna of North-West Europe. Oxford: Oxford University Press.

Howson, C.M. & Picton, B.E., 1997. The species directory of the marine fauna and flora of the British Isles and surrounding seas. Belfast: Ulster Museum. [Ulster Museum publication, no. 276.]

Ingle, R.W., 1980. British Crabs. Oxford: British Museum (Natural History), Oxford University Press.

JNCC (Joint Nature Conservation Committee), 1999. Marine Environment Resource Mapping And Information Database (MERMAID): Marine Nature Conservation Review Survey Database. [on-line] http://www.jncc.gov.uk/mermaid

Picton, B.E. & Costello, M.J., 1998. BioMar biotope viewer: a guide to marine habitats, fauna and flora of Britain and Ireland. [CD-ROM] Environmental Sciences Unit, Trinity College, Dublin.
Datasets
Citation
This review can be cited as:
Wilson, E. 2005. Liocarcinus holsatus Flying crab. In Tyler-Walters H. and Hiscock K. Marine Life Information Network: Biology and Sensitivity Key Information Reviews, [on-line]. Plymouth: Marine Biological Association of the United Kingdom. [cited 11-12-2023]. Available from: https://marlin.ac.uk/species/detail/1177
---
Last Updated: 24/11/2005