Peppery furrow shell (Scrobicularia plana)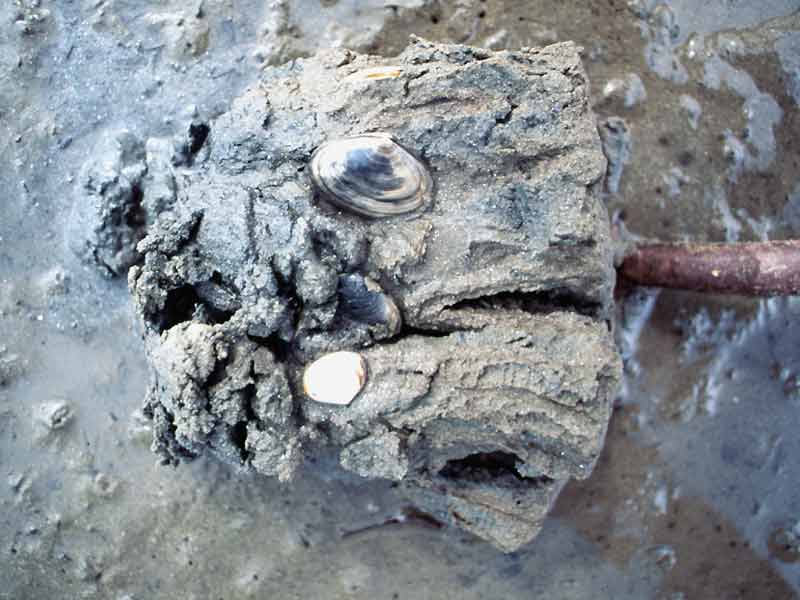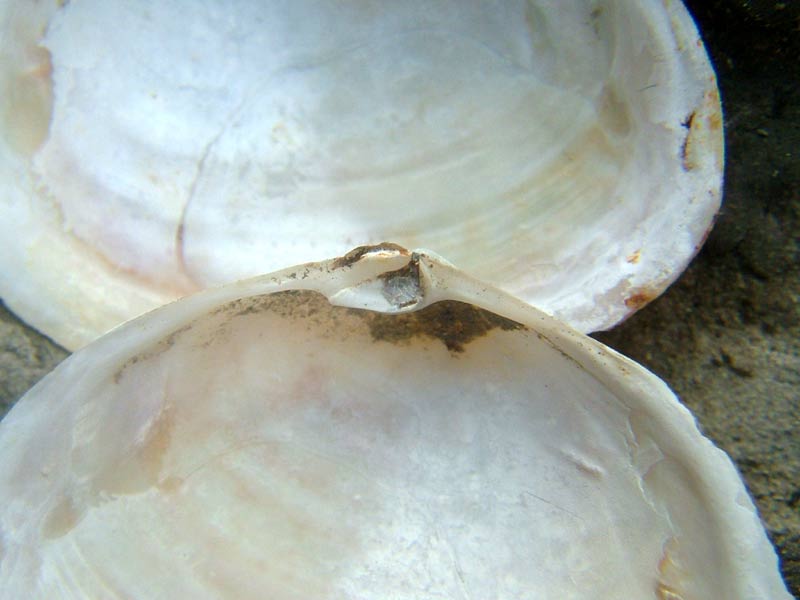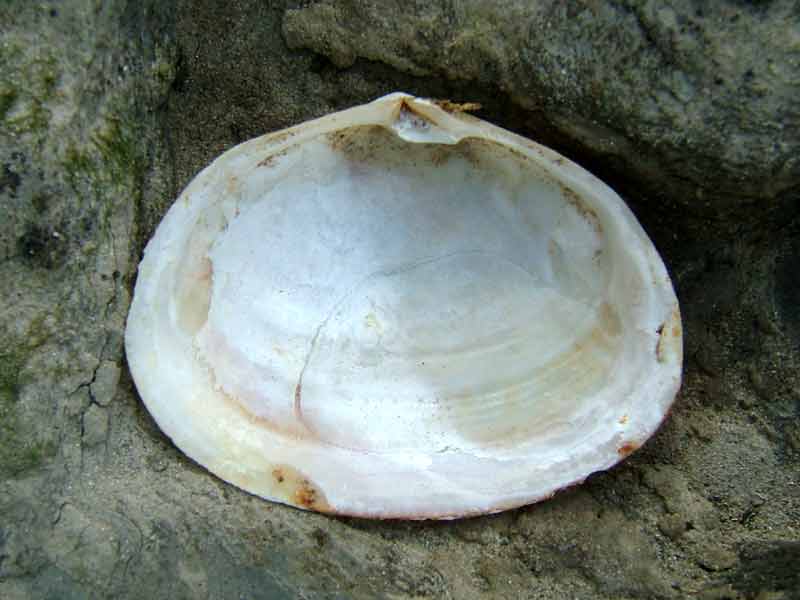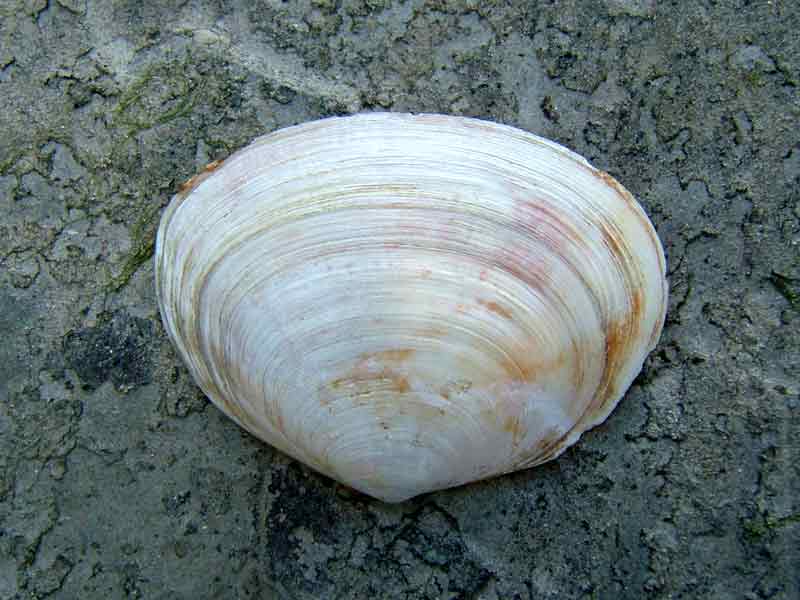 Researched by
Paolo Pizzolla
Refereed by
Admin
Authority
(da Costa, 1778)
Other common names
-
Synonyms
-
Summary
Description
This bivalve has a thin, rounded and flattened shell and grows up to 6.5 cm in length. Internal features for identification are the hinge of the valves (the right valve has two teeth and the left valve one tooth) and the broad and almost circular pallial sinus. Externally, the shell is sculptured with fine concentric lines, the outer surface white, pale grey or yellow and the inner surface is white.
Recorded distribution in Britain and Ireland
Common to all British and Irish shores and often locally abundant.
Habitat
The peppery furrow shell is found in estuarine and intertidal conditions and is able to tolerate low salinities in thick mud or muddy sand. It burrows up to 20 cm deep in sediments and can be identified when buried by the characteristic star-shaped markings made at the surface by its inhalant siphon.
Identifying features
Thin, rounded, flattened shell.
Up to 6.5 cm long.
Outer surface white, pale grey or yellow.
Inner surface white.
Additional information
Feeds by extending a siphon above the sediment when the tide is in. The siphon is often clipped by fish, crabs and birds, however lost tissue is regenerated within four or five days.
Bibliography
Fish, J.D. & Fish, S., 1996. A student's guide to the seashore. Cambridge: Cambridge University Press.

Hayward, P., Nelson-Smith, T. & Shields, C. 1996. Collins pocket guide. Sea shore of Britain and northern Europe. London: HarperCollins.

Hayward, P.J. & Ryland, J.S. (ed.) 1995b. Handbook of the marine fauna of North-West Europe. Oxford: Oxford University Press.

Howson, C.M. & Picton, B.E., 1997. The species directory of the marine fauna and flora of the British Isles and surrounding seas. Belfast: Ulster Museum. [Ulster Museum publication, no. 276.]

JNCC (Joint Nature Conservation Committee), 1999. Marine Environment Resource Mapping And Information Database (MERMAID): Marine Nature Conservation Review Survey Database. [on-line] http://www.jncc.gov.uk/mermaid

Tebble, N., 1976. British Bivalve Seashells. A Handbook for Identification, 2nd ed. Edinburgh: British Museum (Natural History), Her Majesty's Stationary Office.
Datasets
Citation
This review can be cited as:
Pizzolla, P.F 2002. Scrobicularia plana Peppery furrow shell. In Tyler-Walters H. and Hiscock K. Marine Life Information Network: Biology and Sensitivity Key Information Reviews, [on-line]. Plymouth: Marine Biological Association of the United Kingdom. [cited 10-12-2023]. Available from: https://marlin.ac.uk/species/detail/1507
---
Last Updated: 11/10/2002