Lumpsucker (Cyclopterus lumpus)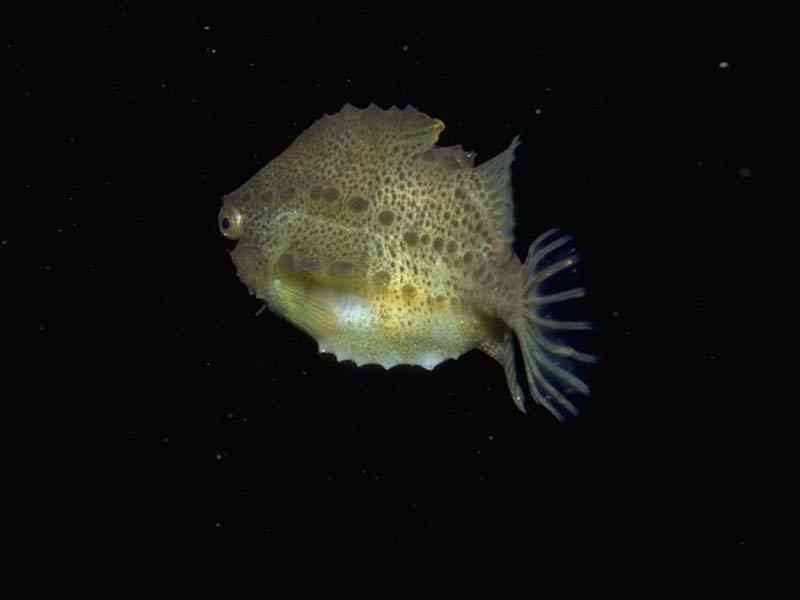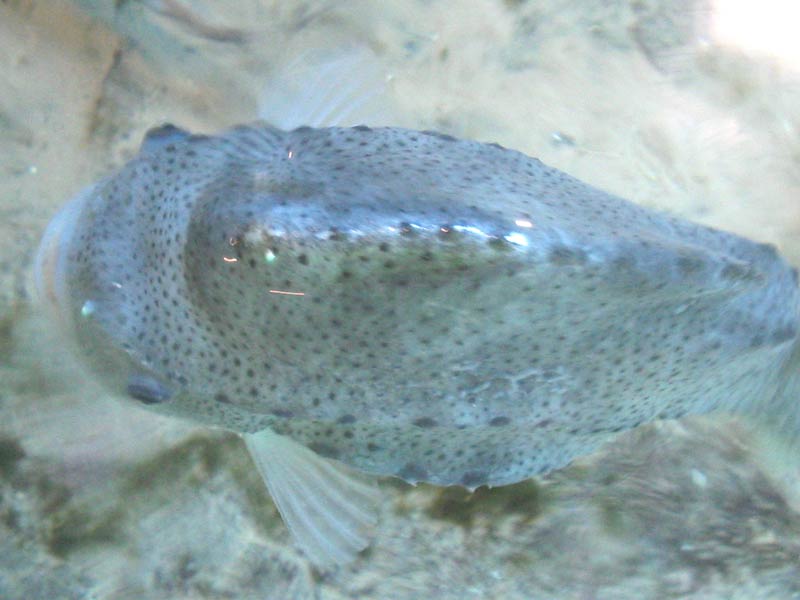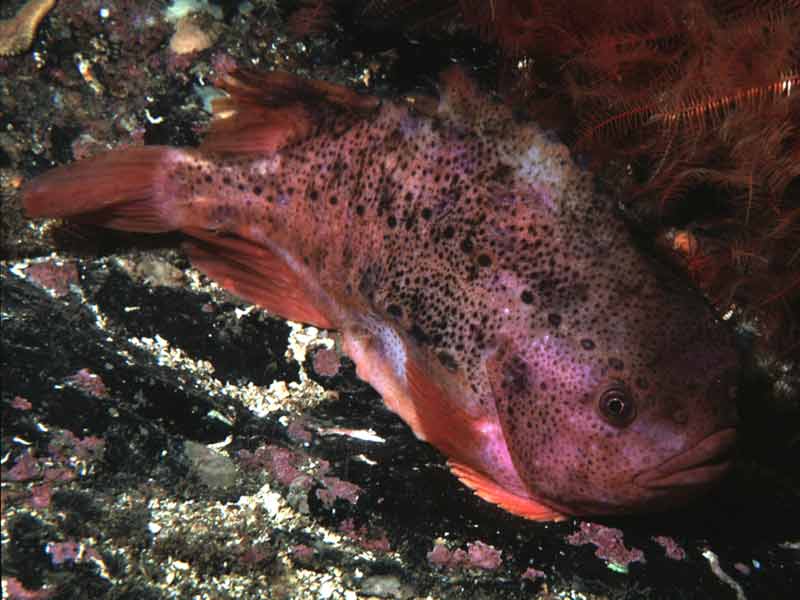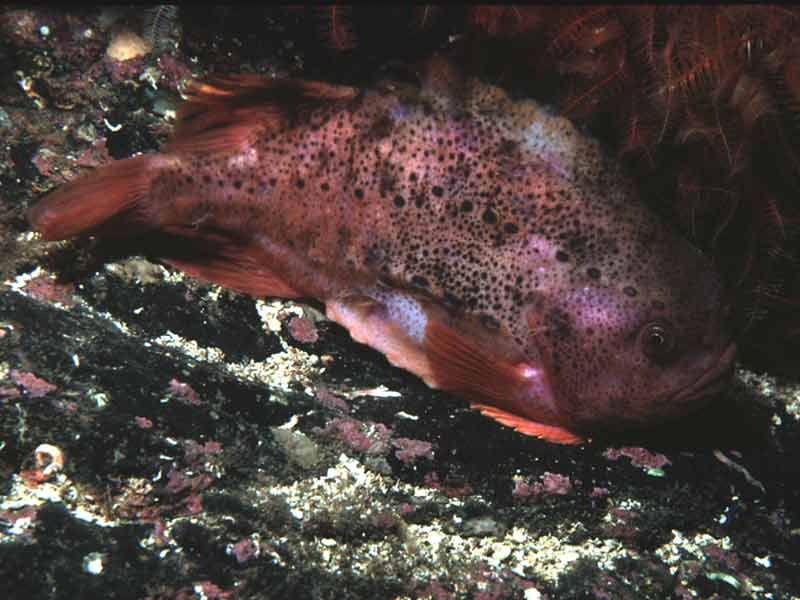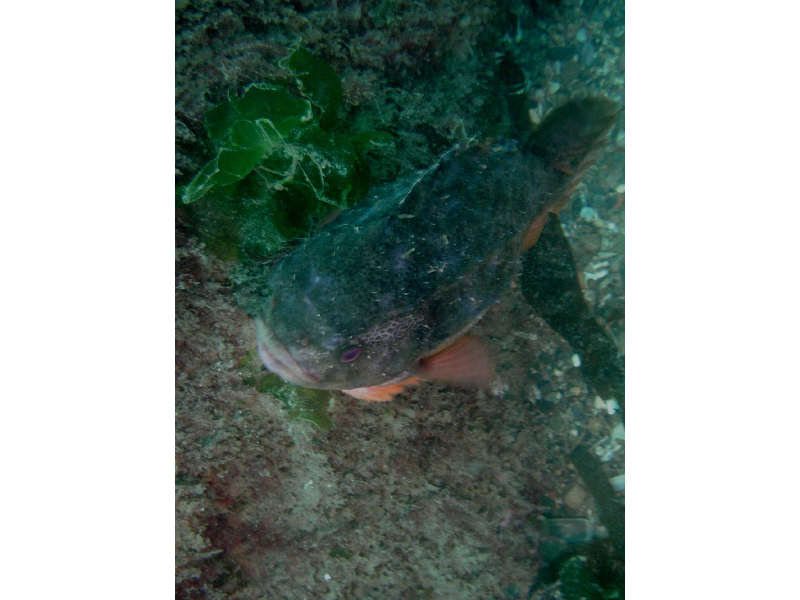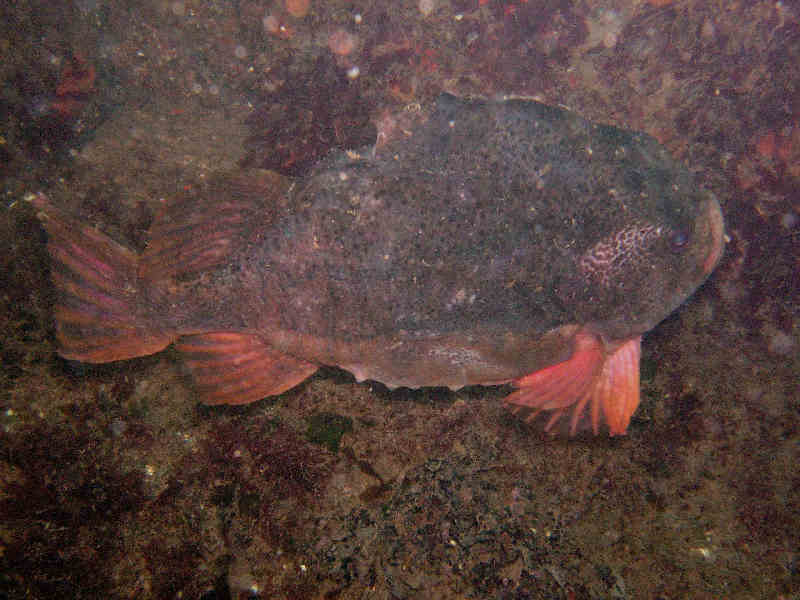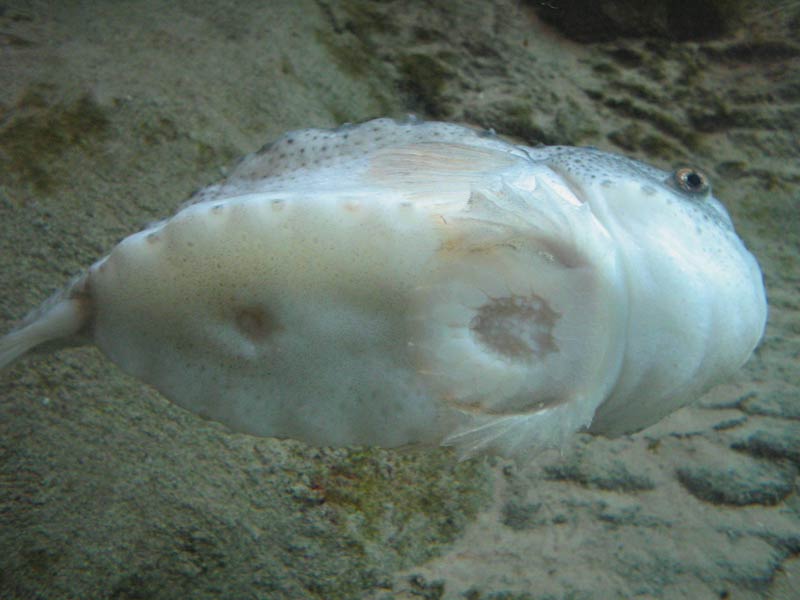 Researched by
Kate Reeds
Refereed by
Admin
Authority
Linnaeus, 1758
Other common names
-
Synonyms
-
Summary
Description
The ventral fins of the lumpsucker are modified to form a suction disc used to cling to rocky substrates. The skin is coloured slate grey to blue and is scaleless. Small bony lumps cover the body, with lateral rows of larger bony thorns along the body. The dorsal fin is situated behind a distinct dorsal ridge that is taller in the females. Adults grow between 30-50 cm in length.
Recorded distribution in Britain and Ireland
Distributed throughout Britain and Ireland and known to spawn in Scottish and northern English waters. However, this species is rarely found on the south coast of England.
Habitat
Inhabits deep waters from 50 m down to 300 m depth. However, migration to shallower waters occurs during spawning.
Identifying features
Up to 50 cm in length.
Ventral fins form a sucker.
Slate grey to blue in colour.
Scaleless, but has small bony lumps.
Lateral rows of larger bony thorns along body.
Distinct dorsal ridge anterior to dorsal fin.
Additional information
The colouring in the males changes to blue dorsally and red or orange ventrally during the breeding season. Between February and May, females lay their eggs in shallow coastal waters. Males guard the eggs for 6-7 weeks. The newly hatched fish are 6-7 mm in length and have a 'tadpole like' form. Eggs of the lumpsucker are also commercially harvested as a form of caviar.
Bibliography
FishBase, 2000. FishBase. A global information system on fishes. [On-line] http://www.fishbase.org, 2001-05-03

Howson, C.M. & Picton, B.E., 1997. The species directory of the marine fauna and flora of the British Isles and surrounding seas. Belfast: Ulster Museum. [Ulster Museum publication, no. 276.]

JNCC (Joint Nature Conservation Committee), 1999. Marine Environment Resource Mapping And Information Database (MERMAID): Marine Nature Conservation Review Survey Database. [on-line] http://www.jncc.gov.uk/mermaid

Muus, B.J. & Dahlstrom, P., 1974. Collins guide to the sea fishes of Britain and North-Western Europe. Wm Collins Sons & Co. Ltd: London.

Picton, B.E. & Costello, M.J., 1998. BioMar biotope viewer: a guide to marine habitats, fauna and flora of Britain and Ireland. [CD-ROM] Environmental Sciences Unit, Trinity College, Dublin.

Wheeler, A., 1969. The fishes of the British Isles and north-west Europe. London: Macmillan.

Whitehead, P.J.P., Bauchot, M.-L., Hureau, J.-C., Nielson, J. & Tortonese, E. 1986. Fishes of the North-eastern Atlantic and the Mediterranean. Vol. I, II & III. Paris: United Nations Educational, Scientific and Cultural Organisation (UNESCO).
Datasets
Citation
This review can be cited as:
Reeds, K.A. 2008. Cyclopterus lumpus Lumpsucker. In Tyler-Walters H. and Hiscock K. Marine Life Information Network: Biology and Sensitivity Key Information Reviews, [on-line]. Plymouth: Marine Biological Association of the United Kingdom. [cited 11-12-2023]. Available from: https://marlin.ac.uk/species/detail/1531
---
Last Updated: 29/04/2008