Rough periwinkle (Littorina saxatilis)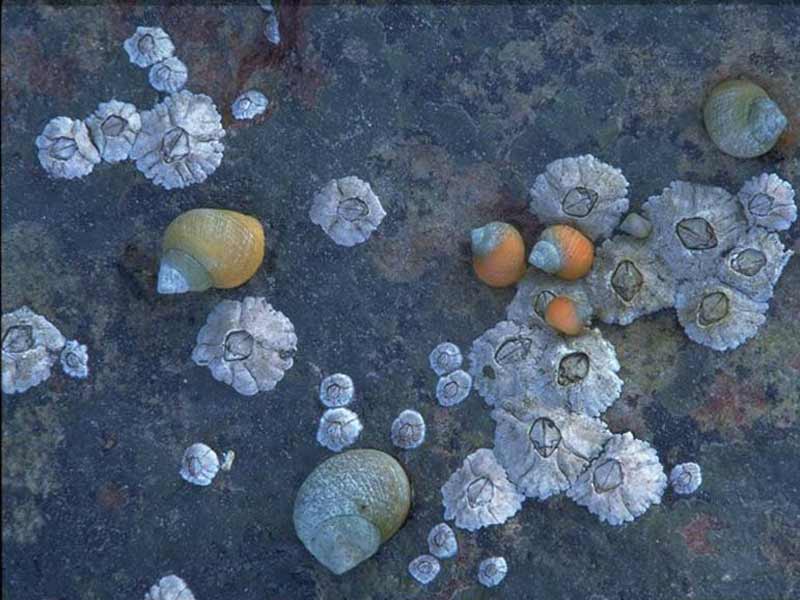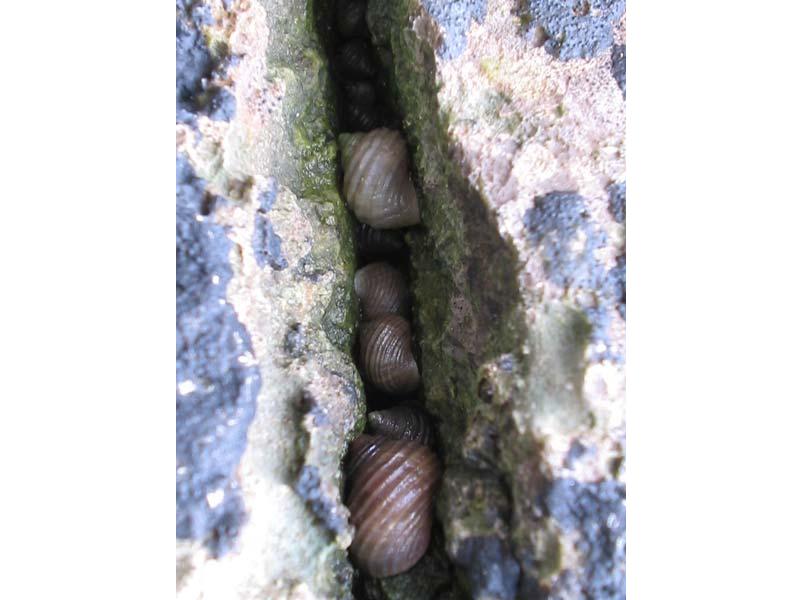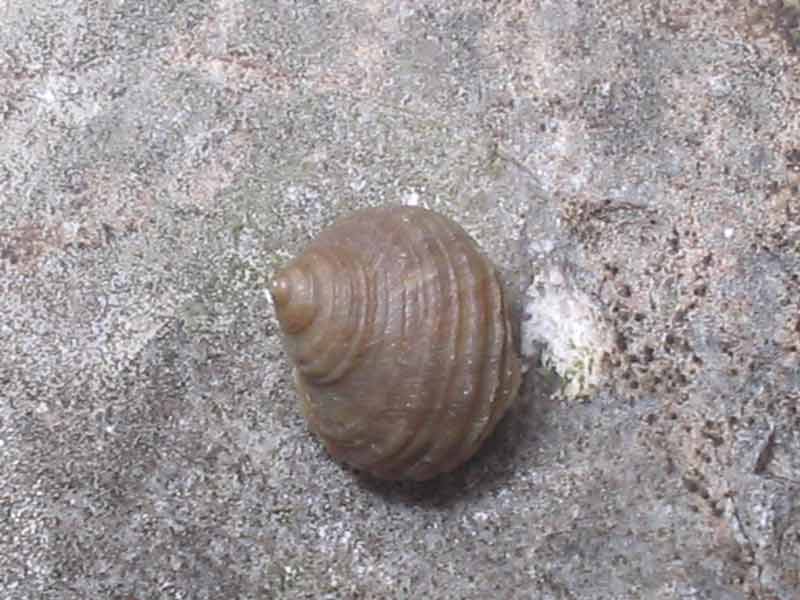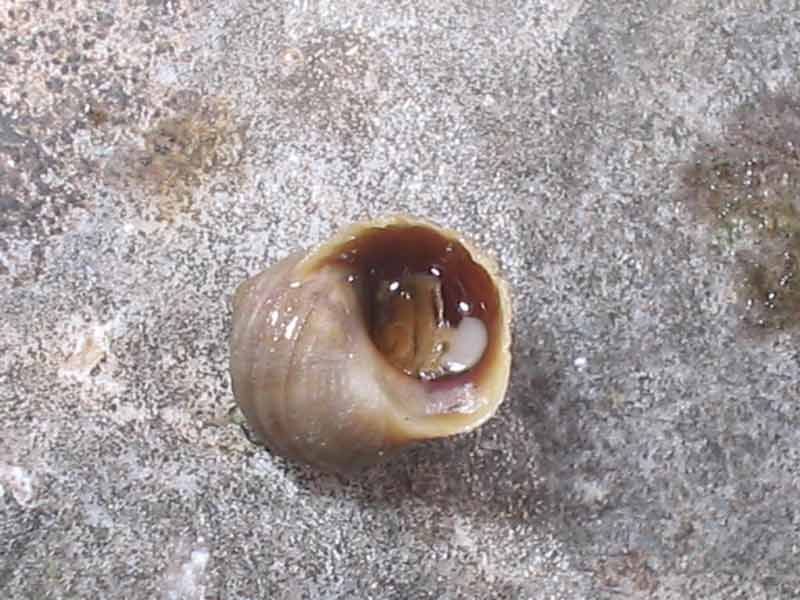 Researched by
Susie Ballerstedt
Refereed by
Admin
Authority
(Olivi, 1792)
Other common names
See Additional information
Synonyms
-
Summary
Description
Littorina saxatilis has a plump shell, up to 18 mm in height and 14mm wide with a low spire of 4-5 whorls. The sculpture of the whorls are often V-shaped in section, with deep sutures. The aperture is large and rounded, with the outer lip everted slightly where it meets the columella. The colour of the shell is variable - yellowish white, greenish, reddish, brown - but usually has some pattern and a dark throat.
Recorded distribution in Britain and Ireland
Common around the coasts of Britain and Ireland.
Global distribution
Widely distributed throughout western Europe, including the western parts of the Baltic, and is also found on north eastern and north western coasts of North America.
Habitat
Littorina saxatilis occurs from the upper eulittoral zone down to the littoral fringe of the intertidal and is typically found in crevices of bedrock, empty barnacle shells and under stones. Littorina saxatilis occurs on salt marshes on the base of Spartina species and on firm mud banks. It also occurs submerged in sheltered, brackish lagoons generally attached to Zostera, Fucus, Ruppia and Potamogeton species.
Identifying features
A plump shell with 4-5 whorls and deep sutures.
The shell is 18 mm high and 14 mm wide.
The aperture of the shell is large, rounded and has a slightly everted lip.
The throat of the shell is darker than the outer shell surface.
Additional information
Littorina saxatilis is a highly polymorphic species and there is disagreement about whether morphologically and genetically varied populations should be considered as sub-species or ecotypes. For a full review of littorinids in general, and a comprehensive discussion of past and current views on separating Littorina saxatilis into sub-species see Reid (1996). Reid (1996) also lists all previous synonyms for Littorina saxatilis. Littorina compressa and Littorina arcana are very similar in appearance to Littorina saxatilis. All three species occur together on rocky shores between the Barents Sea and southern Brittany, including the British Isles. See Reid (1996) for distinguishing features.
Bibliography
Fish, J.D. & Fish, S., 1996. A student's guide to the seashore. Cambridge: Cambridge University Press.

Graham, A., 1988. Molluscs: prosobranchs and pyramellid gastropods (2nd ed.). Leiden: E.J. Brill/Dr W. Backhuys. [Synopses of the British Fauna No. 2]

Hayward, P., Nelson-Smith, T. & Shields, C. 1996. Collins pocket guide. Sea shore of Britain and northern Europe. London: HarperCollins.

Hayward, P.J. & Ryland, J.S. (ed.) 1995b. Handbook of the marine fauna of North-West Europe. Oxford: Oxford University Press.

Reid, D.G., 1996. Systematics and evolution of Littorina. The Ray Society, London.
Datasets
Citation
This review can be cited as:
Ballerstedt, S. 2007. Littorina saxatilis Rough periwinkle. In Tyler-Walters H. and Hiscock K. Marine Life Information Network: Biology and Sensitivity Key Information Reviews, [on-line]. Plymouth: Marine Biological Association of the United Kingdom. [cited 02-12-2023]. Available from: https://marlin.ac.uk/species/detail/1649
---
Last Updated: 07/06/2007