Chinaman's hat (Calyptraea chinensis)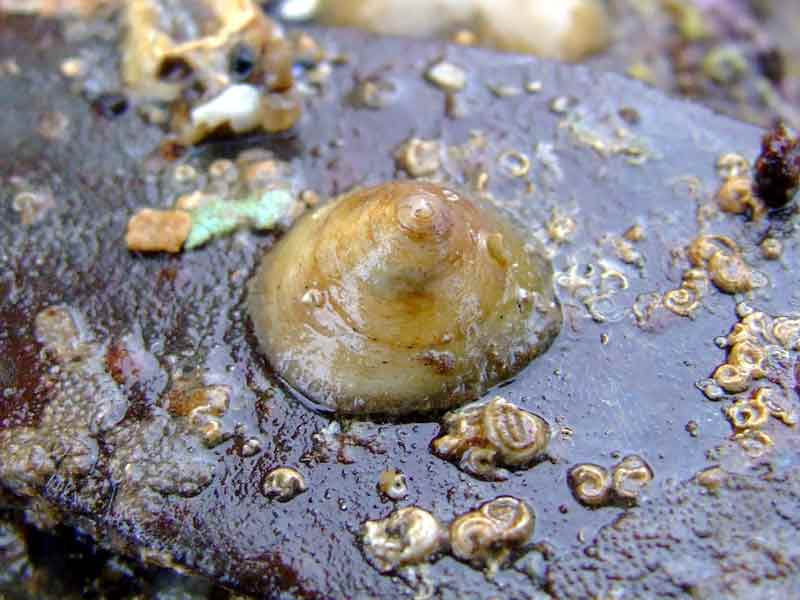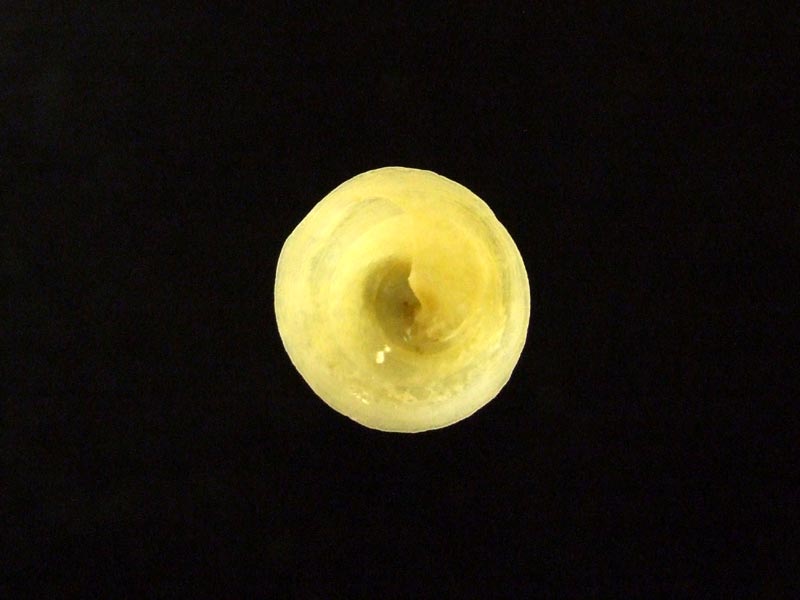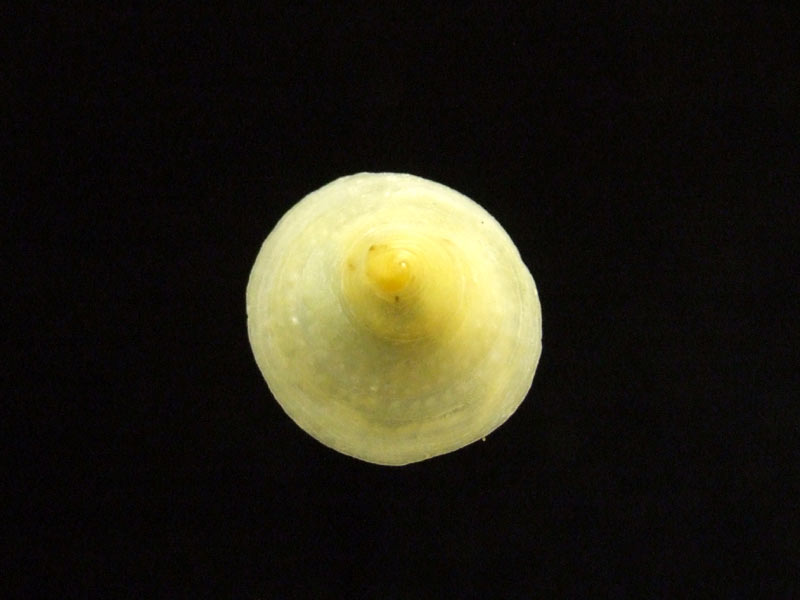 Researched by
Marie Skewes
Refereed by
Admin
Authority
(Linnaeus, 1758)
Other common names
-
Synonyms
-
Summary
Description
A limpet-like shell, up to 15 mm across and 5 mm high. Apex with small nipple-shaped beaks, often slightly coiled. Growth lines parallel to edge of aperture, sometimes, especially near the aperture, with small projections. Shell exterior white or yellow, interior pearly white. Flesh yellow with white markings. No operculum.
Recorded distribution in Britain and Ireland
Present on south-west coasts of Britain, in the western Channel and off the Isle of Man. Reaches its northern limit on the west coast of Scotland but not recorded from Ireland.
Global distribution
Extends south from the British Isles to the Mediterranean and north-west Africa.
Habitat
Present on shells or under stones at low water of spring tides on sheltered shores in south-west England, and in the sublittoral on stones and shell gravel associated with soft substrata down to 20 m on the west coast of England.
Identifying features
Conical shell not spirally coiled except in apical whorls (protoconch).
Aperture nearly circular.
Internal tongue-shaped partition present, extending from apex to edge of shell.
Flattened neck lobe present on each side of head behind tentacles.
Additional information
Calyptraea chinensis is a protandrous hermaphrodite: animals with a shell width of up to 2 mm are male, larger specimens are female. Calyptraea chinensis may spread further northwards and increase in abundance as a result of seawater warming.
Bibliography
Fish, J.D. & Fish, S., 1996. A student's guide to the seashore. Cambridge: Cambridge University Press.

Graham, A., 1971. British Prosobranchs. London: Academic Press.[Synopses of the British Fauna, no. 2.]

Graham, A., 1988. Molluscs: prosobranchs and pyramellid gastropods (2nd ed.). Leiden: E.J. Brill/Dr W. Backhuys. [Synopses of the British Fauna No. 2]

Hayward, P., Nelson-Smith, T. & Shields, C. 1996. Collins pocket guide. Sea shore of Britain and northern Europe. London: HarperCollins.

Hayward, P.J. & Ryland, J.S. (ed.) 1995b. Handbook of the marine fauna of North-West Europe. Oxford: Oxford University Press.

Hiscock, K., Southward, A., Tittley, I., Jory, A. & Hawkins, S., 2001. The impact of climate change on subtidal and intertidal benthic species in Scotland. Scottish National Heritage Research, Survey and Monitoring Report , no. 182., Edinburgh: Scottish National Heritage

Howson, C.M. & Picton, B.E., 1997. The species directory of the marine fauna and flora of the British Isles and surrounding seas. Belfast: Ulster Museum. [Ulster Museum publication, no. 276.]

McMillan, N.F., 1968. British Shells. London: Frederick Warne & Co Ltd.
Datasets
Citation
This review can be cited as:
Skewes, M. 2003. Calyptraea chinensis Chinaman's hat. In Tyler-Walters H. and Hiscock K. Marine Life Information Network: Biology and Sensitivity Key Information Reviews, [on-line]. Plymouth: Marine Biological Association of the United Kingdom. [cited 11-12-2023]. Available from: https://marlin.ac.uk/species/detail/1651
---
Last Updated: 29/08/2003