Ballan wrasse (Labrus bergylta)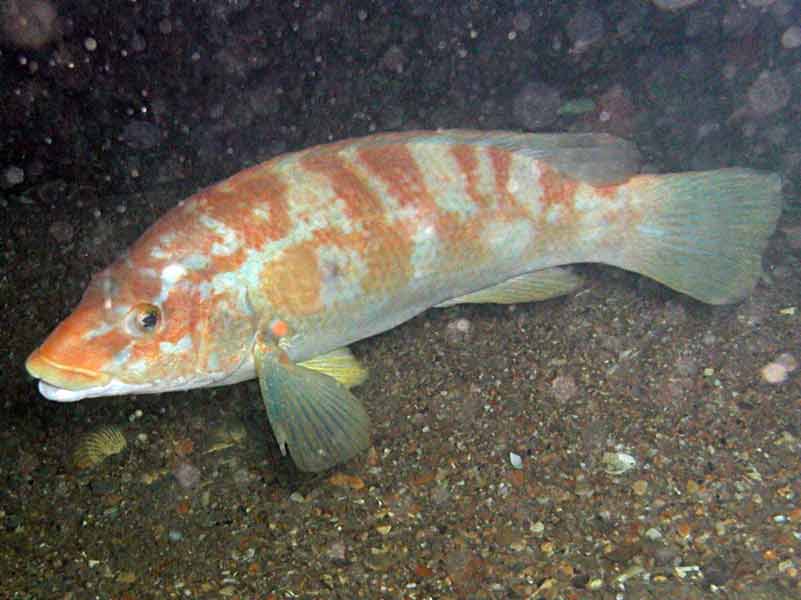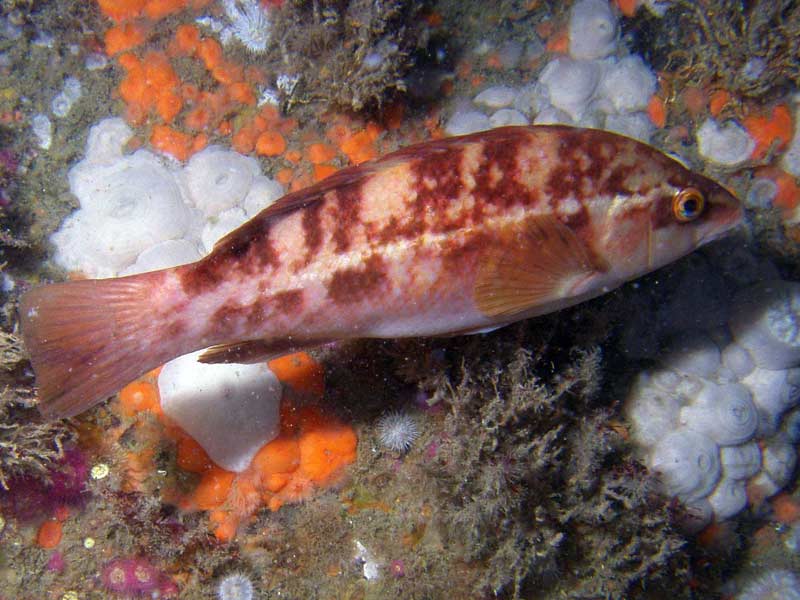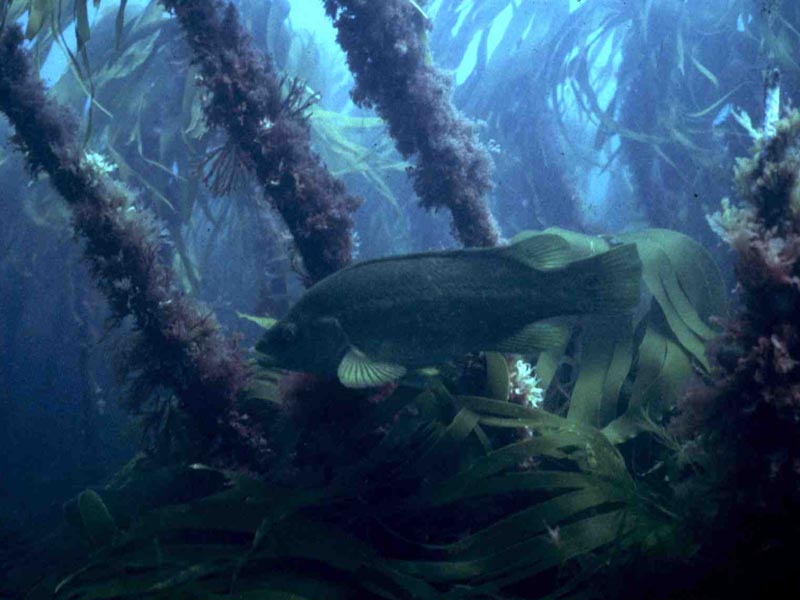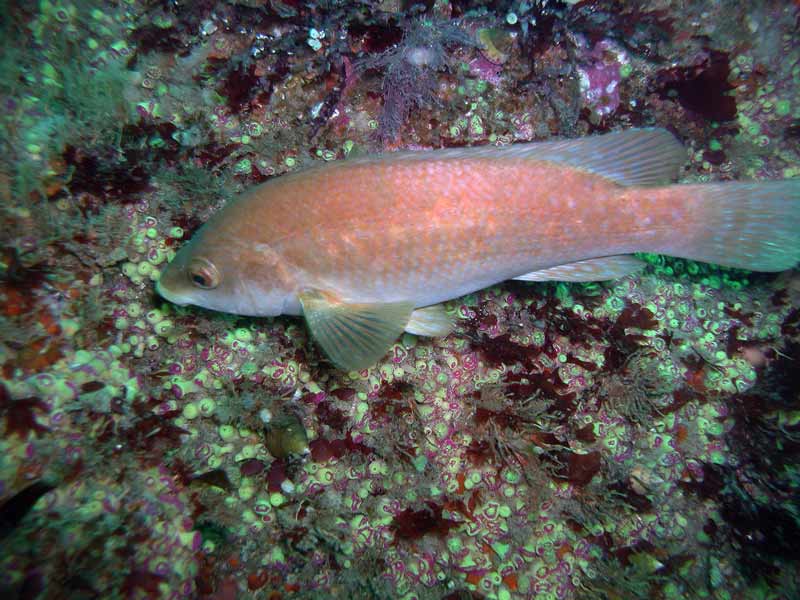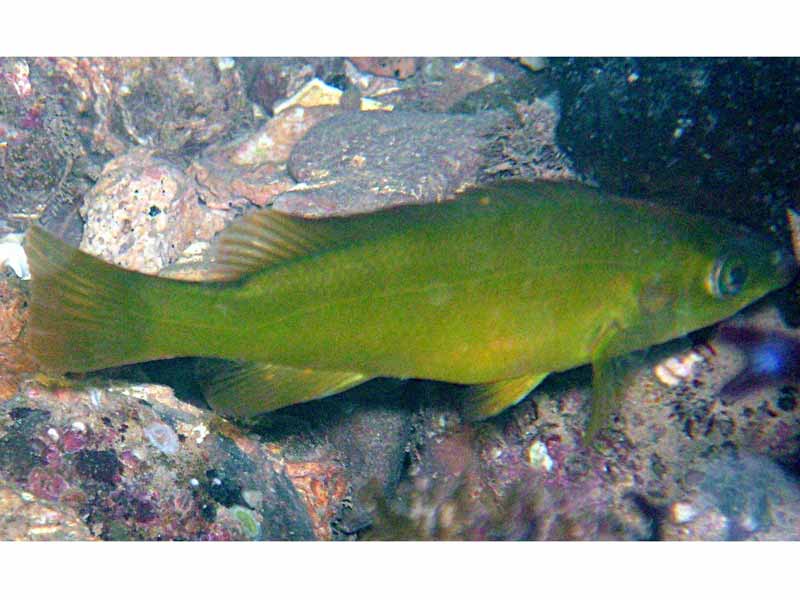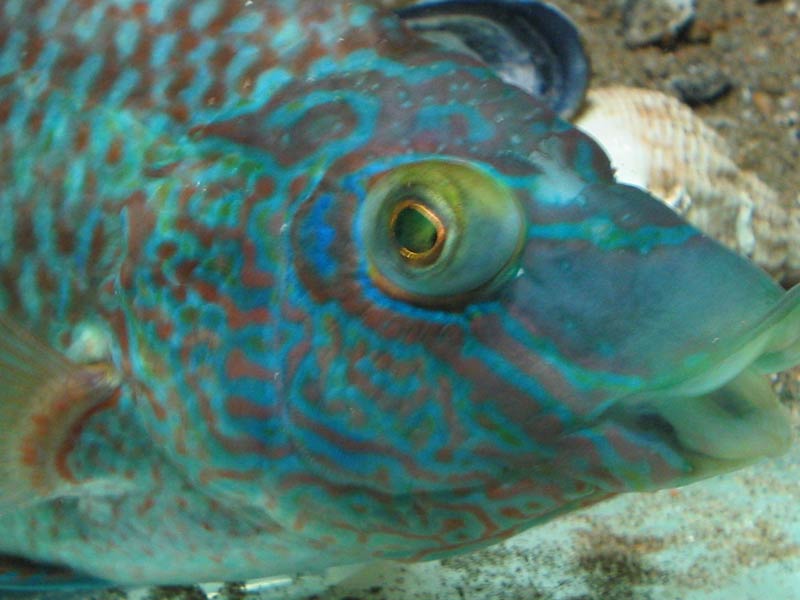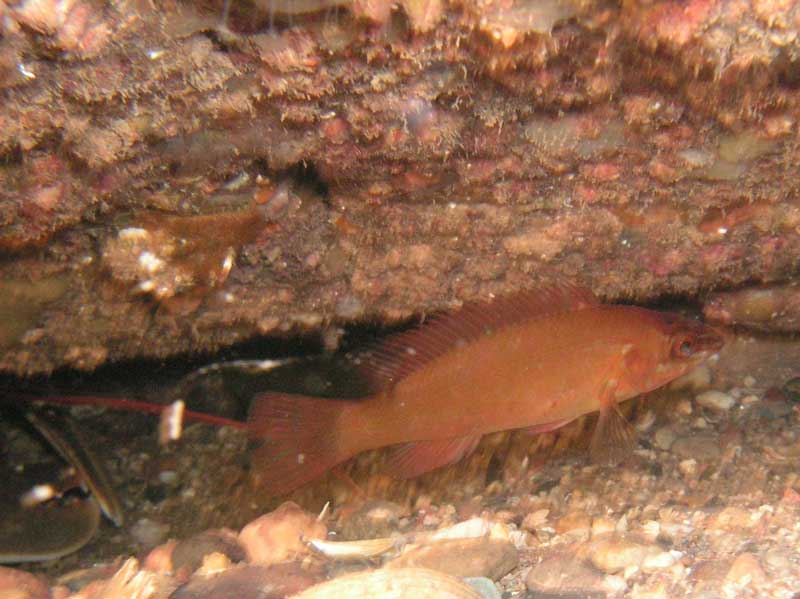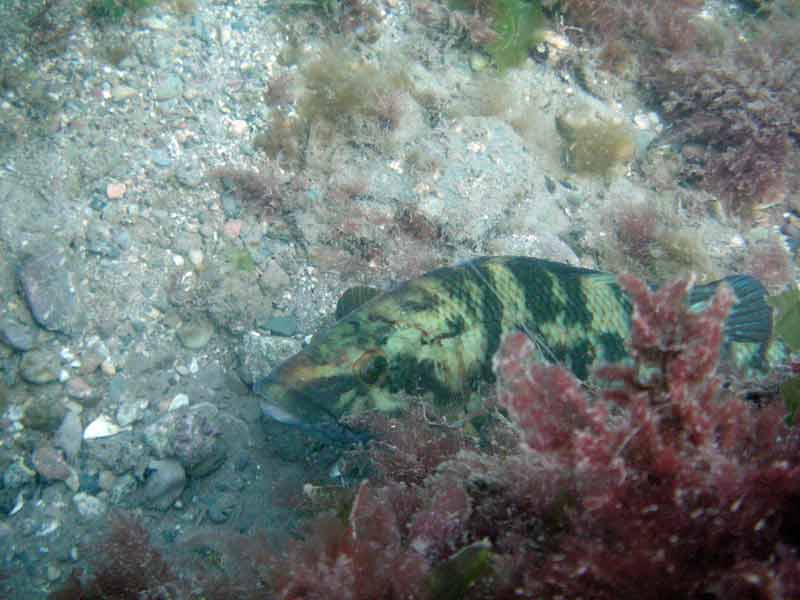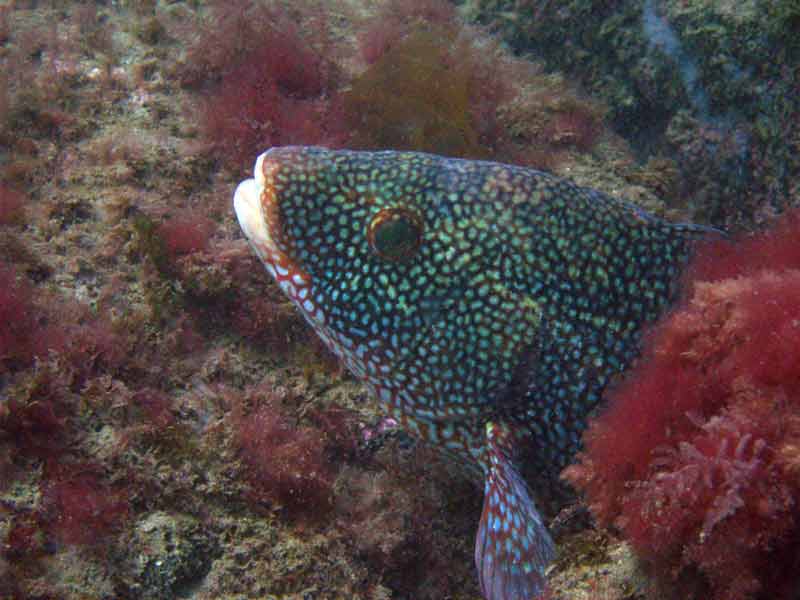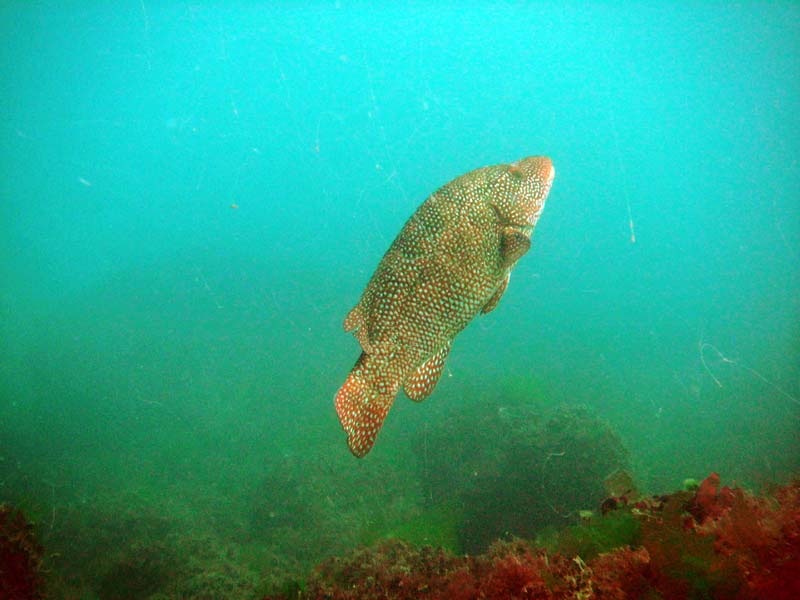 Researched by
Olwen Ager
Refereed by
Admin
Authority
Ascanius, 1767
Other common names
-
Synonyms
-
Summary
Description
Labrus bergylta is a heavy bodied wrasse with a broad head, small mouth and thick lips. The colouration of this wrasse is variable but there are no external differences between the sexes. The body, head and fins are often brownish red or reddish with numerous small white spots but can be greenish with white spots or irregular large vertical dark stripes. Young Labrus bergylta are often bright emerald green. Labrus bergylta can grow up to 50 cm long but is rarely over 30 cm in length.
Recorded distribution in Britain and Ireland
Common off all British and Irish coasts.
Global distribution
Labrus bergylta has been recorded in the eastern Atlantic from Norway to Morocco.
Habitat
Labrus bergylta is found in inshore waters amongst weed covered rocks or in lower shore pools. It is also found in the algal zone on rocky coasts from 5-30 m
Identifying features
Heavy bodied wrasse.
Variable colouration; reddish, brownish red, greenish with white spots or irregular vertical stripes.
Young fish bright emerald green.
No external differences between sexes.
Maximum length 50 cm but usually about 30 cm.
Additional information
-none-
Bibliography
FishBase, 2000. FishBase. A global information system on fishes. [On-line] http://www.fishbase.org, 2001-05-03

Hayward, P.J. & Ryland, J.S. (ed.) 1995b. Handbook of the marine fauna of North-West Europe. Oxford: Oxford University Press.

Howson, C.M. & Picton, B.E., 1997. The species directory of the marine fauna and flora of the British Isles and surrounding seas. Belfast: Ulster Museum. [Ulster Museum publication, no. 276.]

Muus, B.J. & Dahlstrom, P., 1974. Collins guide to the sea fishes of Britain and North-Western Europe. Wm Collins Sons & Co. Ltd: London.

Picton, B.E. & Costello, M.J., 1998. BioMar biotope viewer: a guide to marine habitats, fauna and flora of Britain and Ireland. [CD-ROM] Environmental Sciences Unit, Trinity College, Dublin.

Whitehead, P.J.P., Bauchot, M.-L., Hureau, J.-C., Nielson, J. & Tortonese, E. 1986. Fishes of the North-eastern Atlantic and the Mediterranean. Vol. I, II & III. Paris: United Nations Educational, Scientific and Cultural Organisation (UNESCO).
Datasets
Citation
This review can be cited as:
Ager, O.E.D. 2008. Labrus bergylta Ballan wrasse. In Tyler-Walters H. and Hiscock K. Marine Life Information Network: Biology and Sensitivity Key Information Reviews, [on-line]. Plymouth: Marine Biological Association of the United Kingdom. [cited 11-12-2023]. Available from: https://marlin.ac.uk/species/detail/1739
---
Last Updated: 02/09/2008