Grey seal (Halichoerus grypus)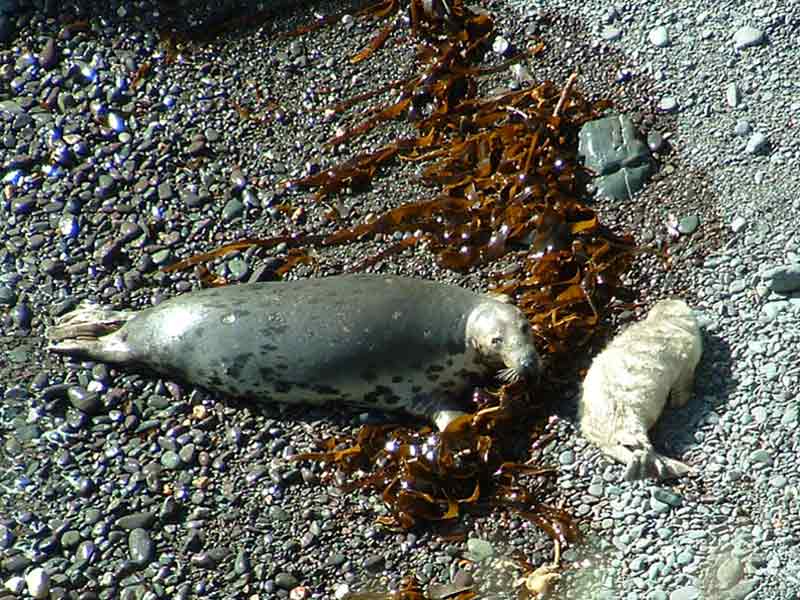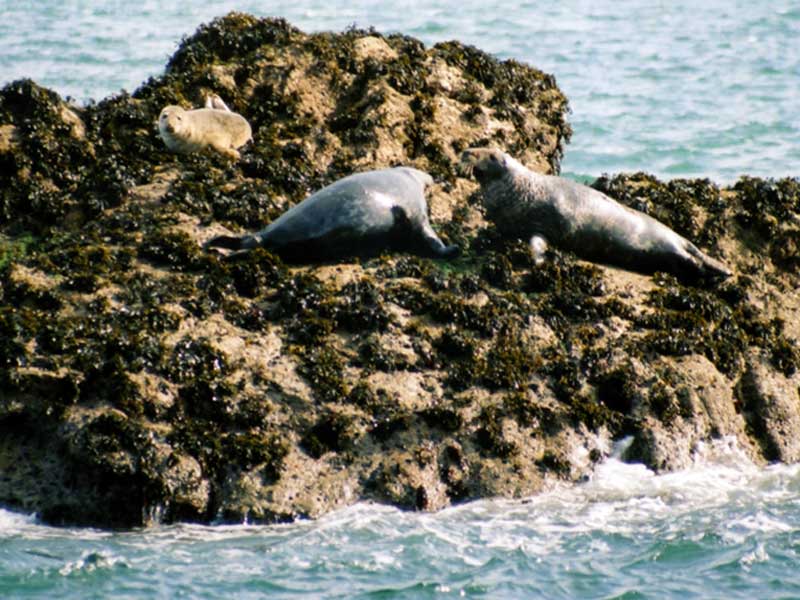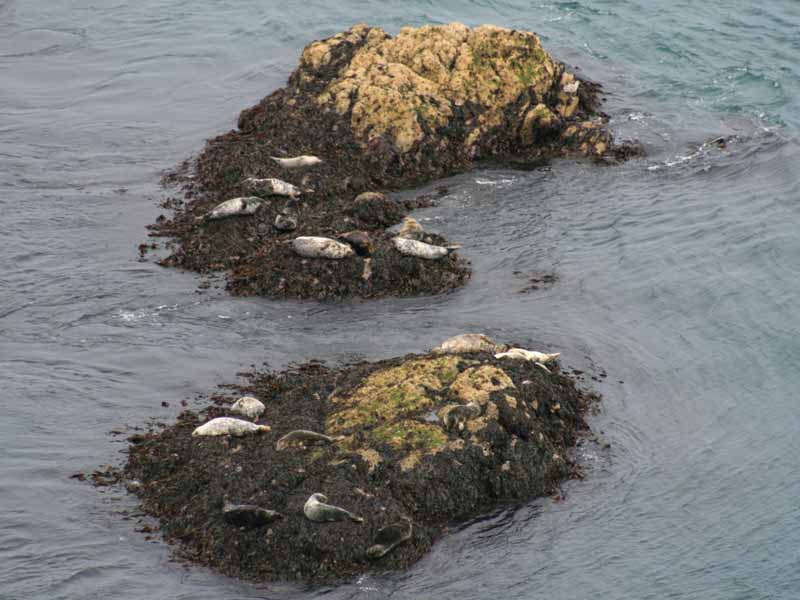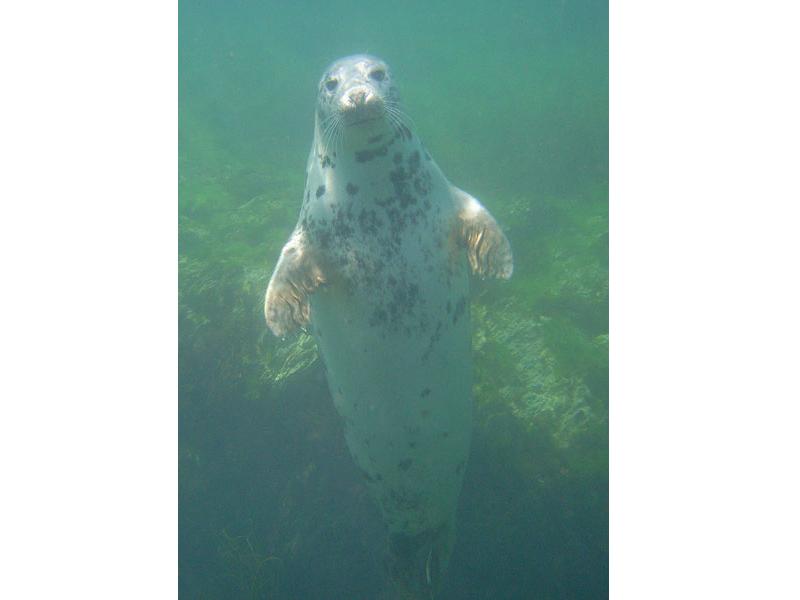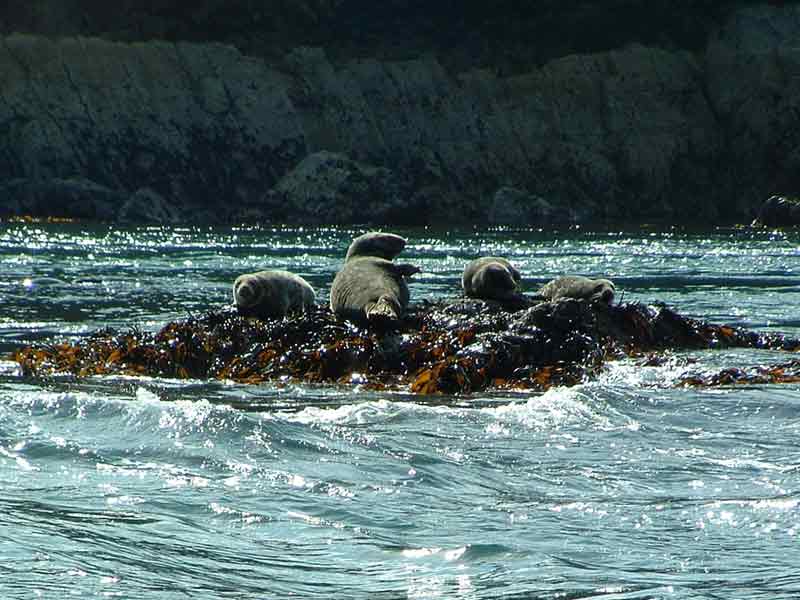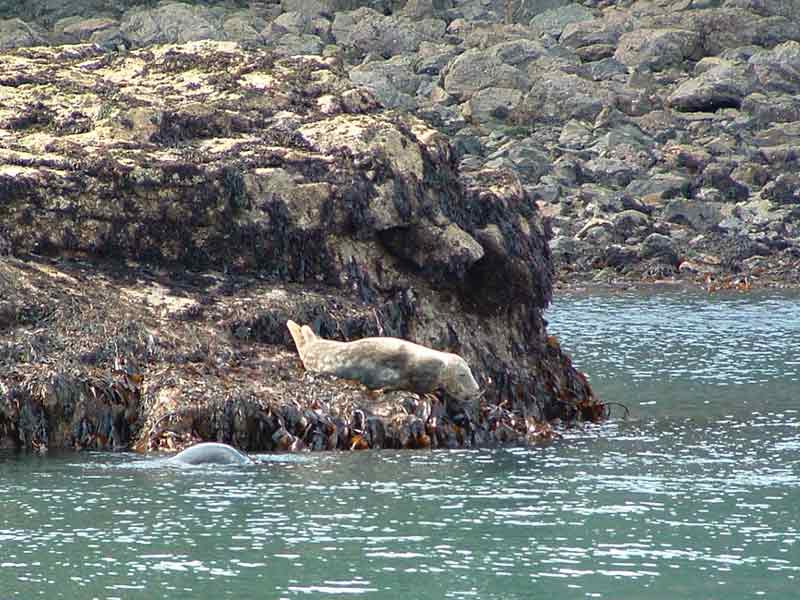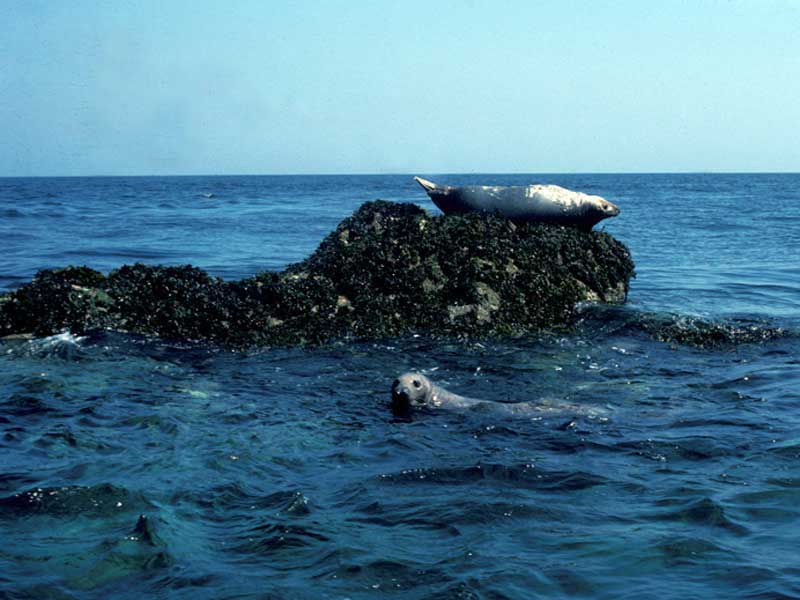 Researched by
Rose Edwards
Refereed by
Admin
Authority
(Fabricius, 1791)
Other common names
-
Synonyms
-
Summary
Description
The grey seal is a medium sized, robust bodied, seal with a rectangular horse-like head and small widely separated eyes. The nostrils form a W-pattern due to them being parallel and wide apart. They have a long muzzle, wide at the end, with a fleshy area around the whiskers that obscures the lower jaw. In adult males the top of the muzzle is convex, whereas in adult females and pups it is flat. Adults can grow up to 2.3 m long, with newborn pups being ca 1 m long. Adult males are much bigger and heavier than females, have a bigger broader head and are also darker in colour. The coat is dark grey on the back and light grey underneath and has irregular pattern of spots or blotches.
Recorded distribution in Britain and Ireland
The north east Atlantic population is concentrated around the British Isles, especially Scotland.
Global distribution
There are three populations; one in the Baltic Sea, one in the north east Atlantic around the British Isles, and one in the north west Atlantic around Nova Scotia and the Gulf of St Lawrence.
Habitat
Halichoerus grypus feeds in inshore benthic habitats, on a wide variety of fishes and invertebrates. Grey seals use remote islands, bays and caves as 'haul out' areas to give birth to their pups or between foraging trips for food. The main breeding sites are shown on the above map.
Identifying features
Rectangular horse-like head.
Widely separated nostrils, almost parallel forming W-pattern.
Short and wide foreflippers.
Small eyes relative to head size.
Long distinctive muzzle, wide at the end.
Top of muzzle is convex in adult males.
Additional information
Can be confused with other smaller seals, but
Halichoerus grypus
has a characteristic head shape which makes them relatively easy to identify.
The grey seal is listed in Annex II of the EC Habtats Directive. The Baltic Sea population of grey seal is listed under Appendix II of the Bonn Convention on the Conservation of Migratory Species of Wild Animals. The grey seal population of the British Isles represents about 38% of the world population, of which ca 90% breed in Scotland (Duck, 2002).
Bibliography
Duck, C., 2002. Pup production in the British Grey seal population. http://smub.st-and.ac.uk/CurrentResearch.htm/scos.htm, 2003-10-07

Howson, C.M. & Picton, B.E., 1997. The species directory of the marine fauna and flora of the British Isles and surrounding seas. Belfast: Ulster Museum. [Ulster Museum publication, no. 276.]

Jefferson, T.A., Leatherwood, S. & Webber, M.A., 1994. FAO species identification guide. Marine mammals of the world. Rome: United Nations Environment Programme, Food and Agriculture Organization of the United Nations.

JNCC (Joint Nature Conservation Committee), 1999. Marine Environment Resource Mapping And Information Database (MERMAID): Marine Nature Conservation Review Survey Database. [on-line] http://www.jncc.gov.uk/mermaid

Kinze, C. C., 2002. Photographic Guide to the Marine Mammals of the North Atlantic. Oxford: Oxford University Press.
Datasets
Citation
This review can be cited as:
Edwards, R.V. 2008. Halichoerus grypus Grey seal. In Tyler-Walters H. and Hiscock K. Marine Life Information Network: Biology and Sensitivity Key Information Reviews, [on-line]. Plymouth: Marine Biological Association of the United Kingdom. [cited 02-12-2023]. Available from: https://marlin.ac.uk/species/detail/1995
---
Last Updated: 08/05/2008