Rayed Artemis (Dosinia exoleta)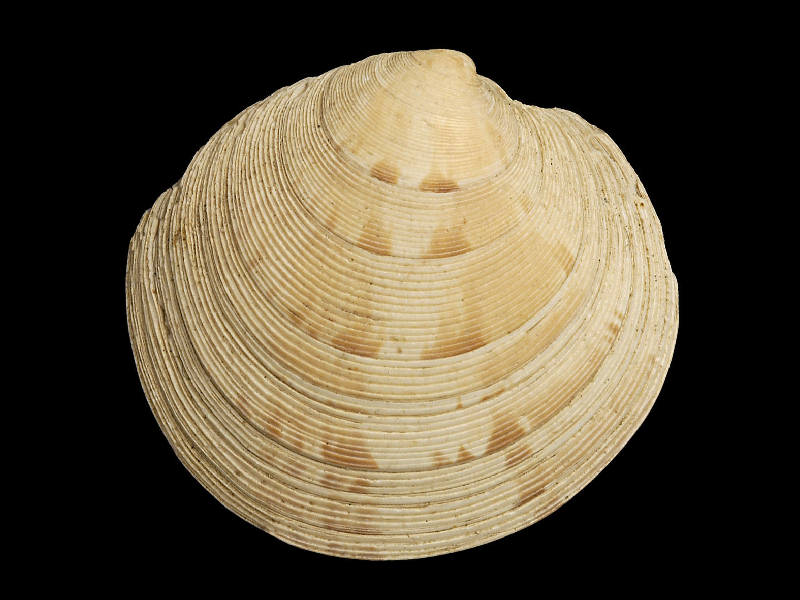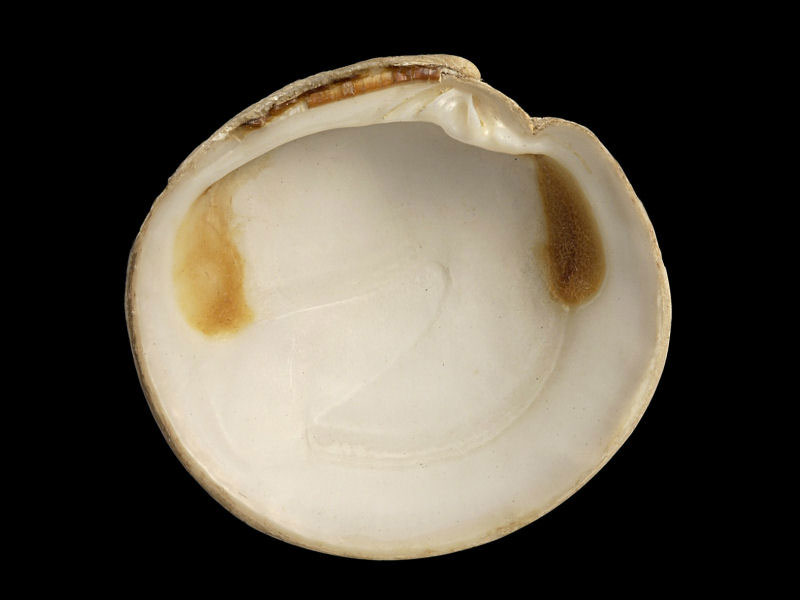 Researched by
Michelle Carter
Refereed by
Admin
Authority
(Linnaeus, 1758)
Other common names
-
Synonyms
-
Summary
Description
The shell is solid and almost circular in shape overall. White, yellow-ish, or light brown in colour with irregular rays, streaks, or blotches of darker brown or pinkish brown. Can grow up to 6 cm in length. The umbones are small but distinct with the contour of the shell concave on one side of the umbo and convex on the other. When closed the valves form a heartshaped lunule situated in front of the beaks and recognisable from the rest of the shell due to the change in sculpture which exhibits very fine radiating ridges.
Recorded distribution in Britain and Ireland
Common off the coasts of Britain and Ireland but there are no records from the south east coast of England.
Global distribution
Found around the UK and from Norway to the Mediterranean and West Africa.
Habitat
This species burrows in muddy gravel or shell gravel on the lower shore to depths of about 100 m.
Identifying features
The shell is almost circular in shape overall.
The shell surface is marked with very fine concentric ridges.
Can grow up to 6 cm in length.
White, yellow or light brown in colour with dark brown or pinkish brown irregular rays, streaks or blotches.
Additional information
This species is also known as the rayed Artemis and is very similar to the smooth Artemis
Dosinia lupinus
. The smooth Artemis has more concentric ridges than the rayed Artemis and as the name suggests, a smoother shell.
Dosinia exoleta
is slightly larger than
Dosinia lupinus
and the anterior margin of its shell is more arched.
Bibliography
Gibson, R., Hextall, B. & Rogers, A., 2001. Photographic guide to the sea and seashore life of Britain and north-west Europe. Oxford: Oxford University Press.

Hayward, P.J. & Ryland, J.S. (ed.) 1995b. Handbook of the marine fauna of North-West Europe. Oxford: Oxford University Press.

Tebble, N., 1966. British Bivalve Seashells. A Handbook for Identification. Edinburgh: British Museum (Natural History), Her Majesty's Stationary Office.
Datasets
Citation
This review can be cited as:
Carter, M.C. 2005. Dosinia exoleta Rayed Artemis. In Tyler-Walters H. and Hiscock K. Marine Life Information Network: Biology and Sensitivity Key Information Reviews, [on-line]. Plymouth: Marine Biological Association of the United Kingdom. [cited 30-11-2023]. Available from: https://marlin.ac.uk/species/detail/2002
---
Last Updated: 17/10/2005