Dotted sea hare (Aplysia punctata)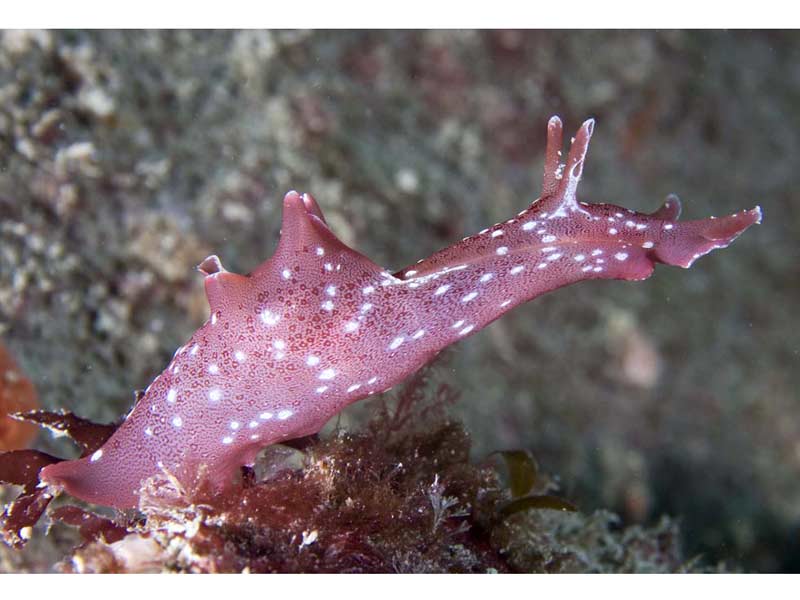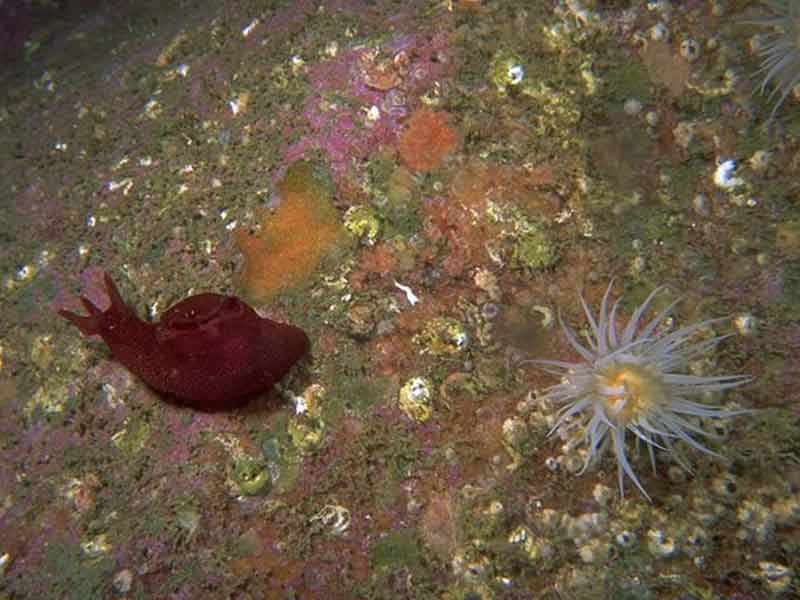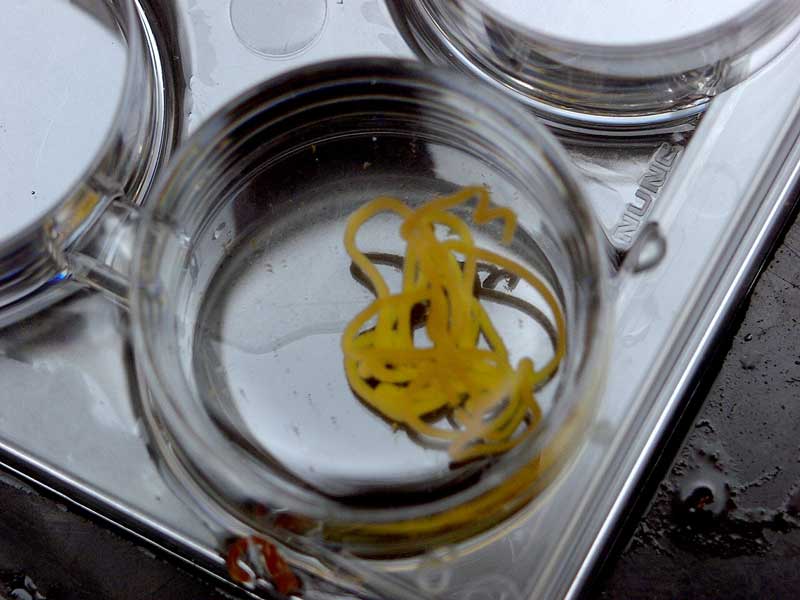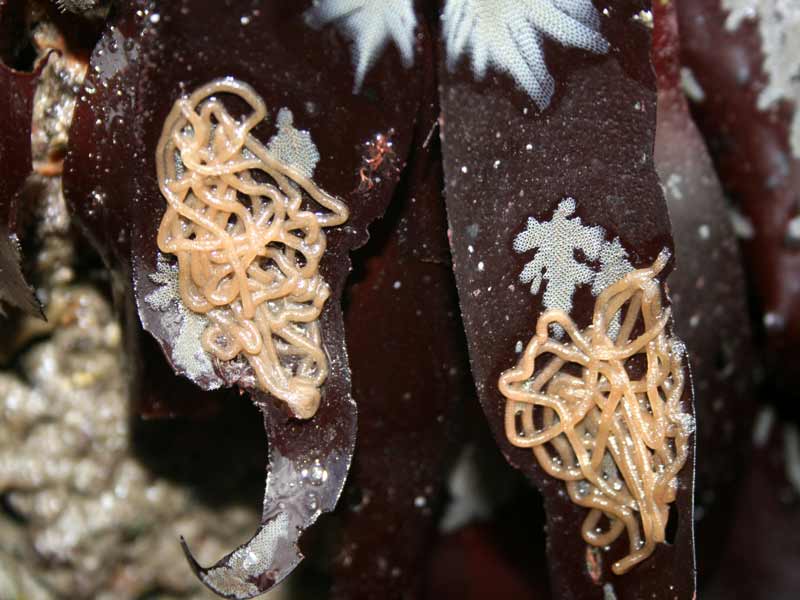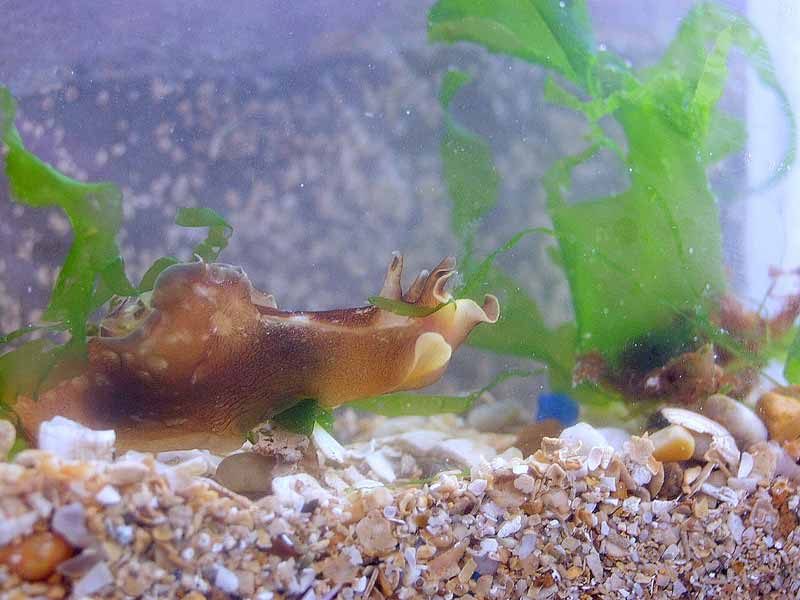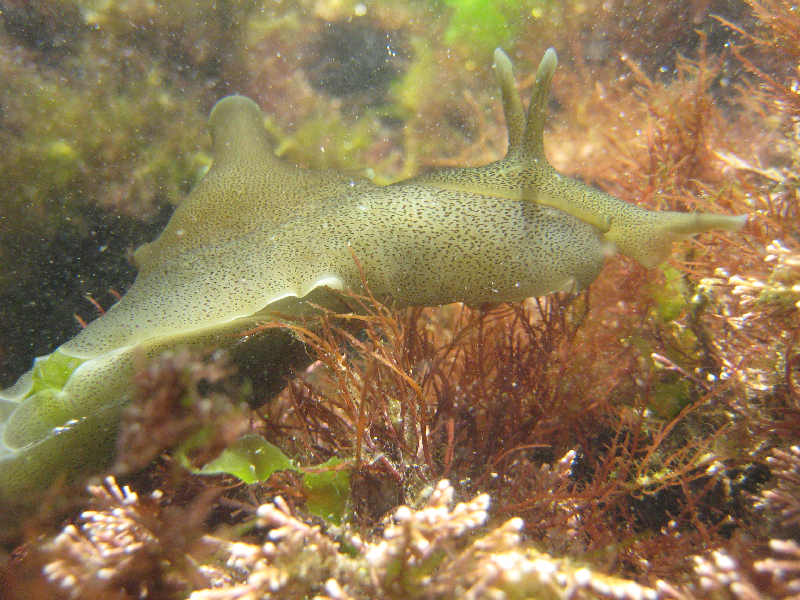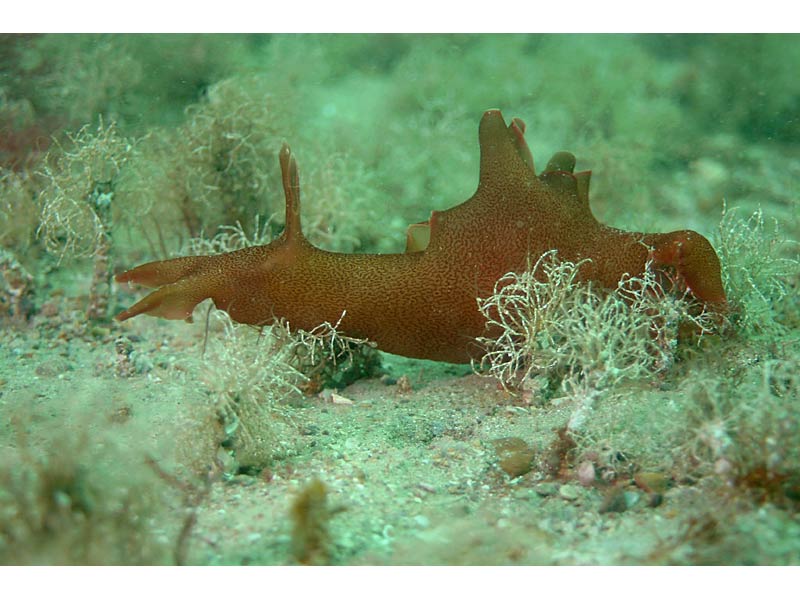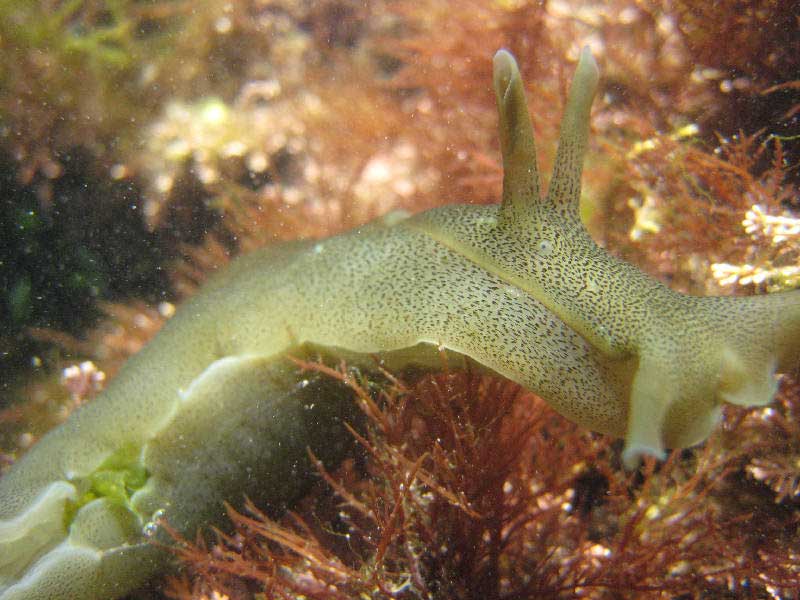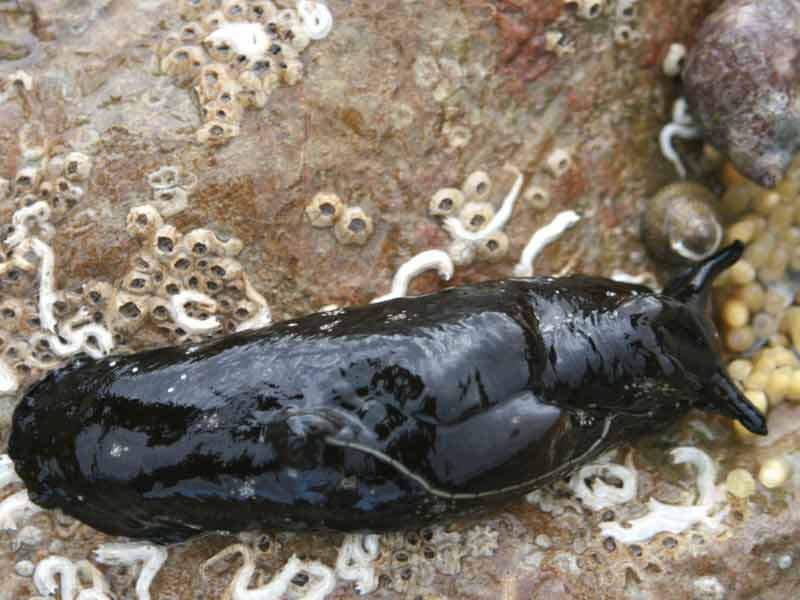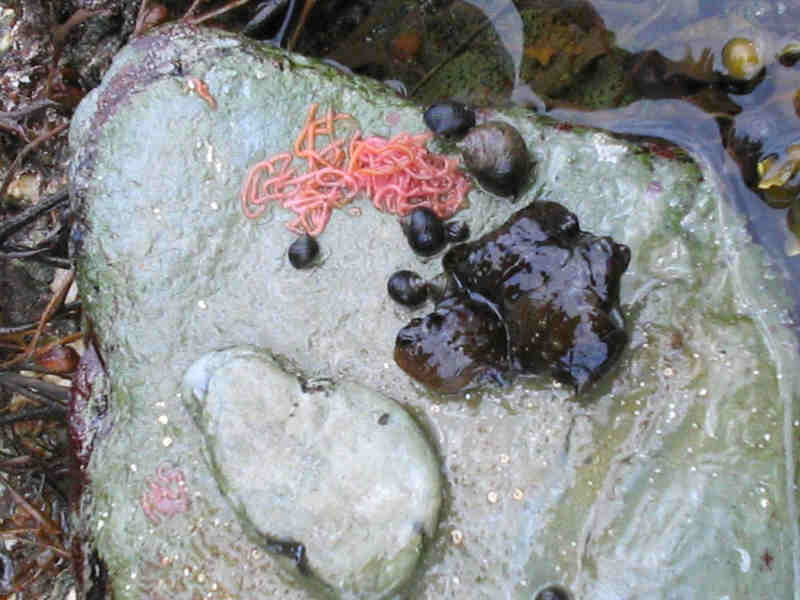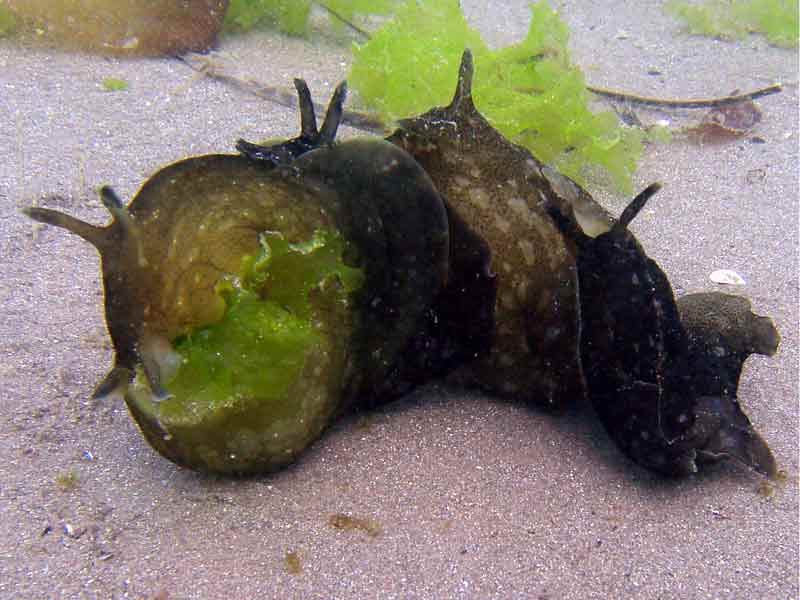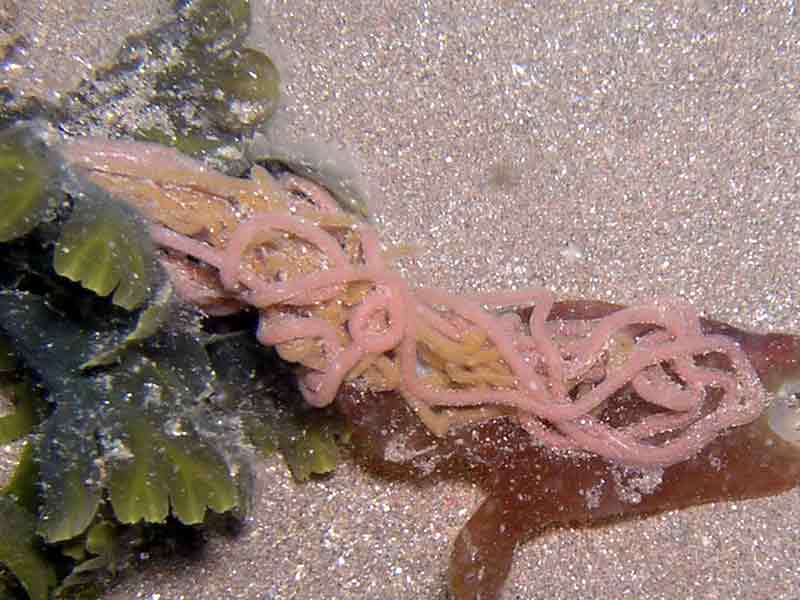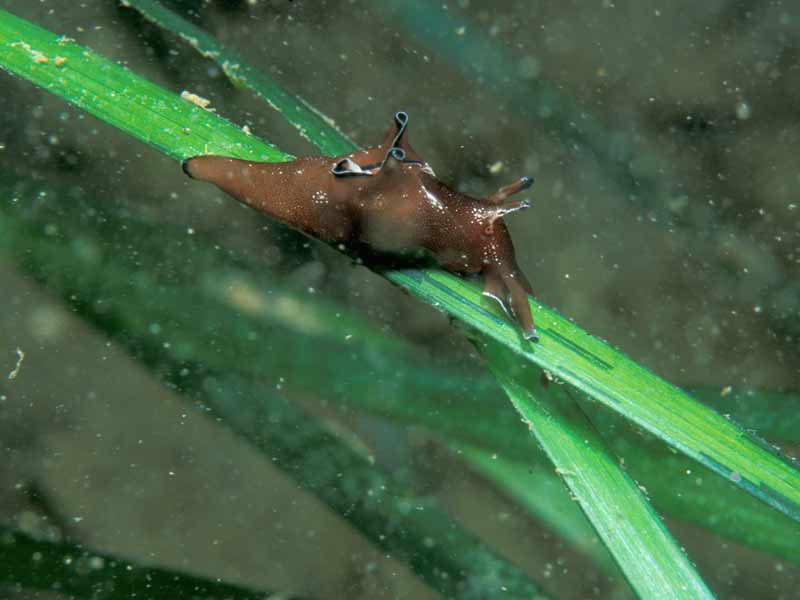 Researched by
Marisa Sabatini
Refereed by
Admin
Authority
(Cuvier, 1803)
Other common names
Small rosy sea hare, Common sea hare
Synonyms
-
Summary
Description
Aplysia punctata is usually 7 cm long but can grow to 20 cm in length. The body is long and narrow and the parapodia join rather high posteriorly. At the front of the body the anterior tentacles are short, with rounded extensions to the mouth slit while the tentacles on the head (rhinophores) are long and slender. It produces both purple and white secretions when disturbed. The mantle has a large opening (foramen) through which the internal shell may be seen. The internal shell is around 4 cm in length and is transparent and pale amber in colour.
Recorded distribution in Britain and Ireland
Recorded from various locations around the British Isles.
Habitat
Aplysia punctata occurs mainly in very shallow water and occasionally on the lower shore or in rock pools.
Identifying features
Body colour variable ranging from olive, green, brown, red or purplish black.
Blotches of white and grey, often with black spots and black veining along its body.
Narrow pedal sole.
Rarely shows its circular metapodial sucker.
The penis is not black and is broad and spatulate with no spines.
Additional information
The body colour of Aplysia punctata is said to vary with the character of its algal diet. Therefore, juveniles that feed on red algae are red, whereas the adults, which are said to migrate on shore to breed are brownish or greenish in accordance with their diet (e.g. Ulva and Fucus). It is similar to Aplysia fasciata which is larger and can reach lengths of 40 cm, it is also dark brown or black in colour. The eggs are pink and laid in tangled threads.
Bibliography
Fish, J.D. & Fish, S., 1996. A student's guide to the seashore. Cambridge: Cambridge University Press.

Hayward, P., Nelson-Smith, T. & Shields, C. 1996. Collins pocket guide. Sea shore of Britain and northern Europe. London: HarperCollins.

Howson, C.M. & Picton, B.E., 1997. The species directory of the marine fauna and flora of the British Isles and surrounding seas. Belfast: Ulster Museum. [Ulster Museum publication, no. 276.]

Thompson, T.E., 1976. Biology of Opisthobranch Molluscs, vol. 1. London: The Ray Society.
Datasets
Citation
This review can be cited as:
Sabatini, M. 2008. Aplysia punctata Dotted sea hare. In Tyler-Walters H. and Hiscock K. Marine Life Information Network: Biology and Sensitivity Key Information Reviews, [on-line]. Plymouth: Marine Biological Association of the United Kingdom. [cited 10-12-2023]. Available from: https://marlin.ac.uk/species/detail/2017
---
Last Updated: 08/05/2008