Butterfish (Pholis gunnellus)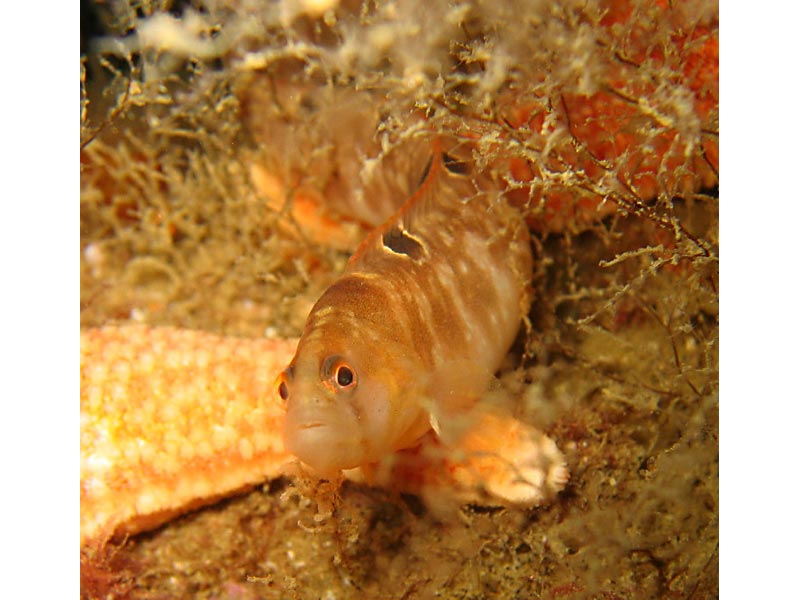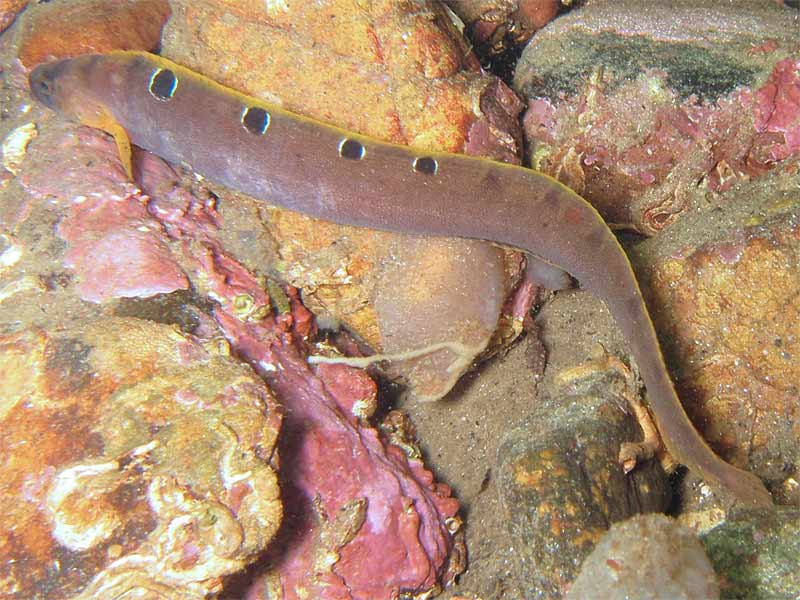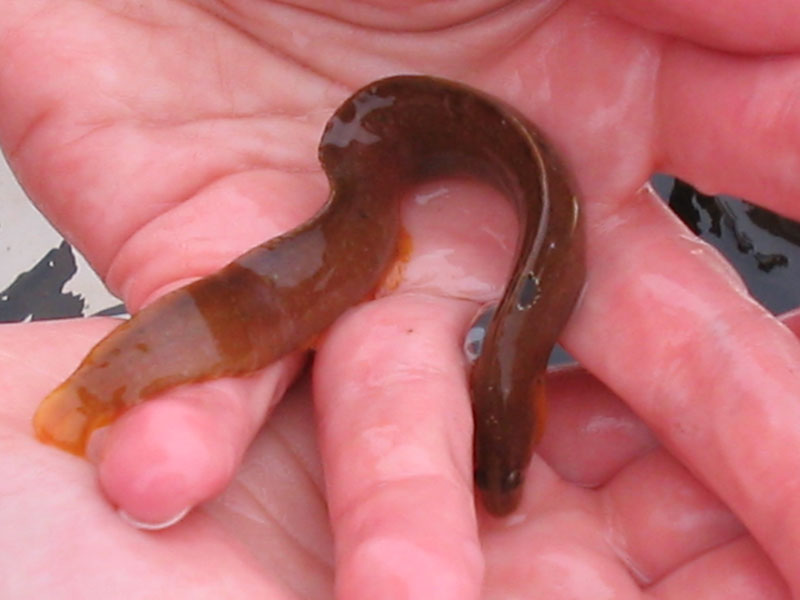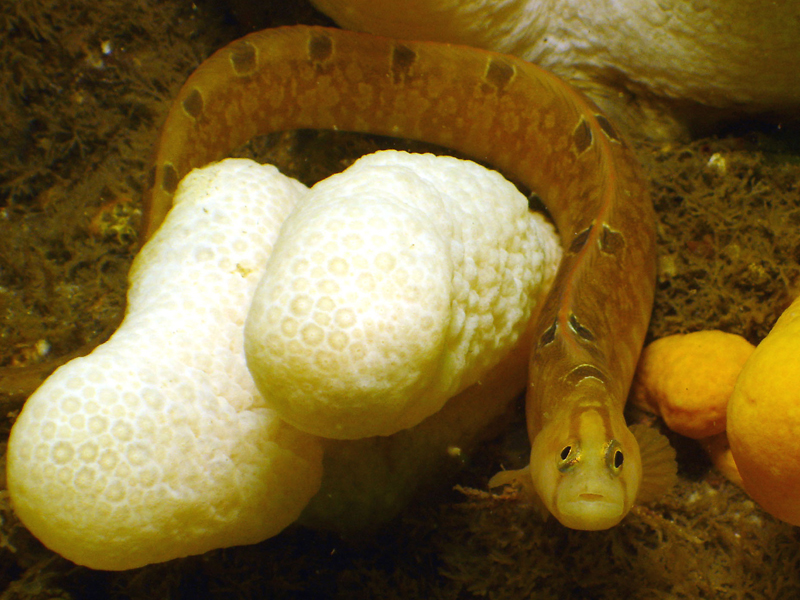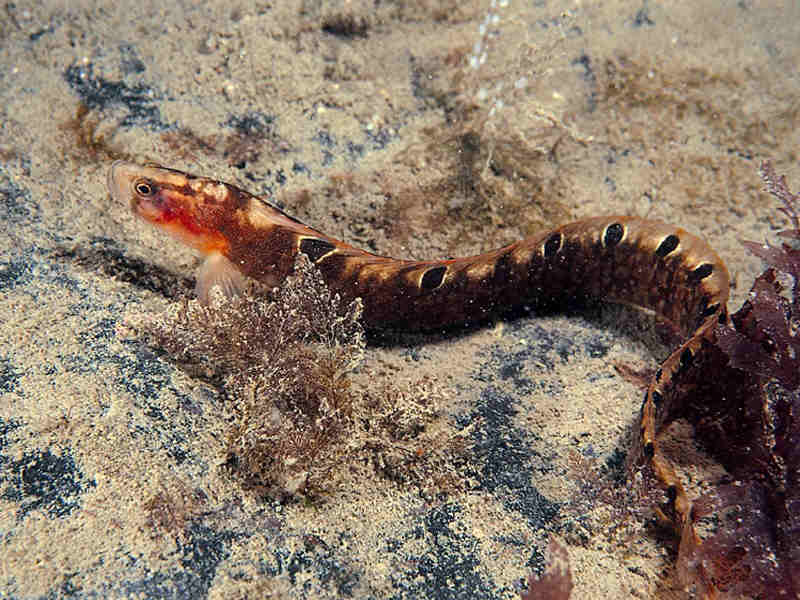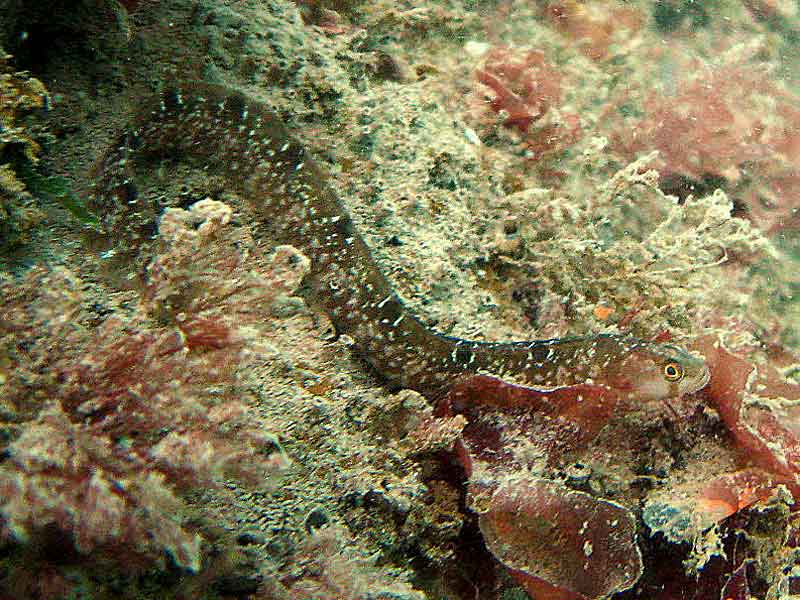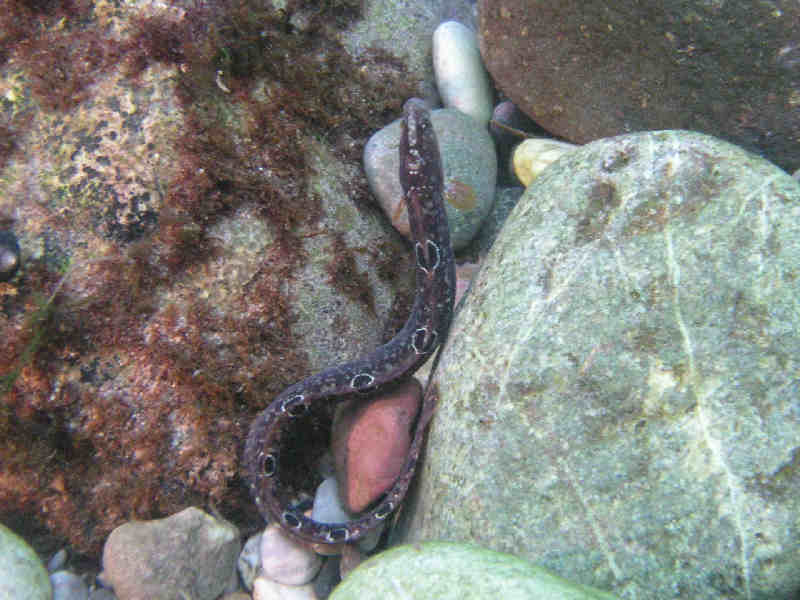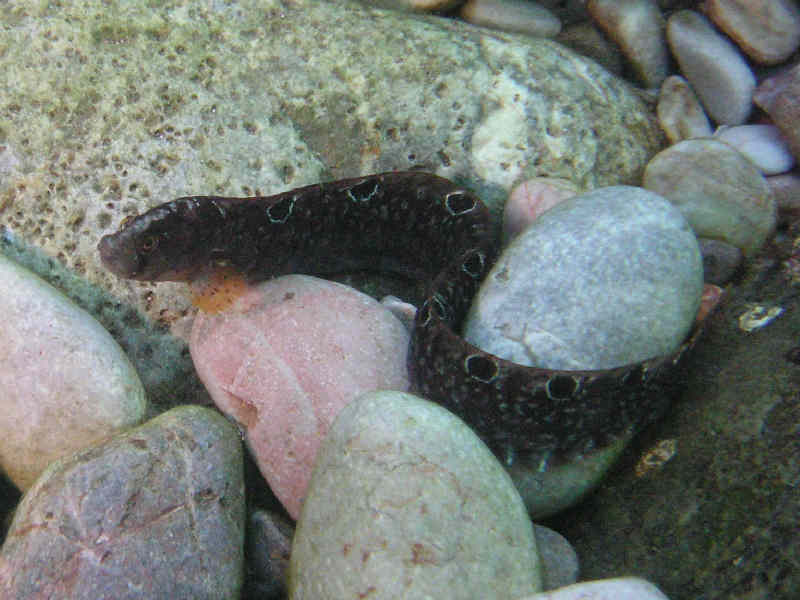 Researched by
Judith Oakley
Refereed by
Admin
Authority
(Linnaeus, 1758)
Other common names
-
Synonyms
-
Summary
Description
Pholis gunnellus has an elongate, laterally compressed body up to 25 cm long. This fish has thick fleshy lips and small, conical teeth. A black stripe is present through the eye.The dorsal fin is long, consisting of 75-82 spines, begins just behind the head and reaches to the base of the caudal fin. A series of around 12 distinctive black spots, outlined in white are present along the base of the dorsal fin. The pelvic fin is reduced to a minute spine. The anal fin is long with 39-45 soft fin rays. The caudal fin is rounded. The butterfish is yellowish to reddish brown with irregular darker vertical bars or a mottled pattern on the body.
Recorded distribution in Britain and Ireland
Most likely present all around Britain and Ireland.
Global distribution
North Atlantic coasts (including White Sea, North Sea and west Baltic), Iceland, western Greenland and Labrador to Delaware Bay.
Habitat
Primarily found on the shore from mid to low tide mark amongst seaweed, under rocks and in crevices. It is also common subtidally to 40 m. Offshore it occurs amongst rocky areas but also on sand and muddy substrata.
Identifying features
Eel-like, laterally compressed body.
Small head with almost upward looking eyes.
Black stripe through eye.
Thick fleshy lips.
Short, stout spines forming one long dorsal fin.
Minute spiny pelvic fins.
Scales minute and embedded.
Very slimy skin.
Row of approximately 12 conspicuous white-ringed black spots on back, along base of dorsal fin.
Additional information
Pholis gunnellus is related to Chirolophis ascani (Yarell's blenny) and together these belong to a group called the Arctic blennies (Dipper, 2001). The butterfish is unusual in that both parents may take turns to guard the eggs. The name 'butterfish' derives from the slimy skin of this fish.
Bibliography
Dipper, F., 2001. British sea fishes (2nd edn). Teddington: Underwater World Publications Ltd.

FishBase, 2000. FishBase. A global information system on fishes. [On-line] http://www.fishbase.org, 2001-05-03

Gibson, R., Hextall, B. & Rogers, A., 2001. Photographic guide to the sea and seashore life of Britain and north-west Europe. Oxford: Oxford University Press.

Howson, C.M. & Picton, B.E., 1997. The species directory of the marine fauna and flora of the British Isles and surrounding seas. Belfast: Ulster Museum. [Ulster Museum publication, no. 276.]

JNCC (Joint Nature Conservation Committee), 1999. Marine Environment Resource Mapping And Information Database (MERMAID): Marine Nature Conservation Review Survey Database. [on-line] http://www.jncc.gov.uk/mermaid

Naylor, P., 2000. Marine Animals of the South West. Plymouth: Sound Diving Publications

Wheeler, A., 1969. The fishes of the British Isles and north-west Europe. London: Macmillan.

Whitehead, P.J.P., Bauchot, M.-L., Hureau, J.-C., Nielson, J. & Tortonese, E. 1986. Fishes of the North-eastern Atlantic and the Mediterranean. Vol. I, II & III. Paris: United Nations Educational, Scientific and Cultural Organisation (UNESCO).
Datasets
Citation
This review can be cited as:
Oakley, J.A. 2008. Pholis gunnellus Butterfish. In Tyler-Walters H. and Hiscock K. Marine Life Information Network: Biology and Sensitivity Key Information Reviews, [on-line]. Plymouth: Marine Biological Association of the United Kingdom. [cited 02-12-2023]. Available from: https://marlin.ac.uk/species/detail/2080
---
Last Updated: 29/04/2008