Smooth venus (Callista chione)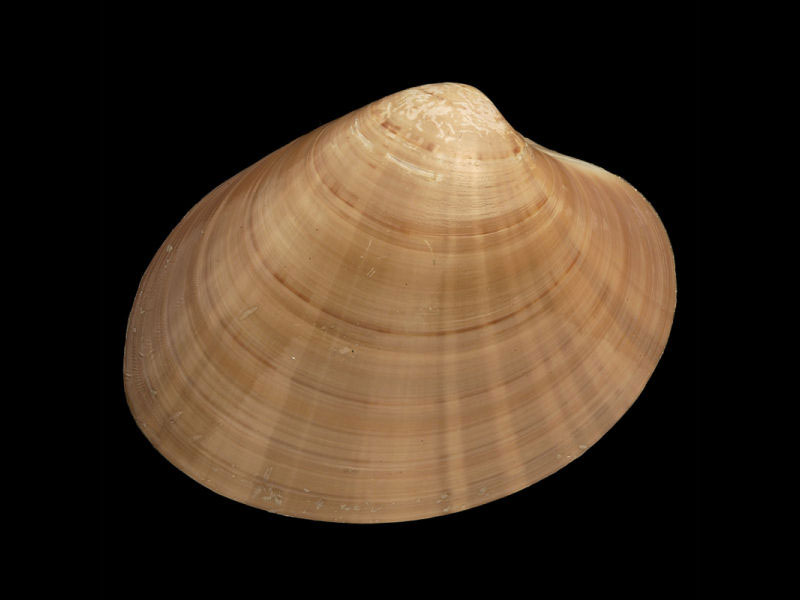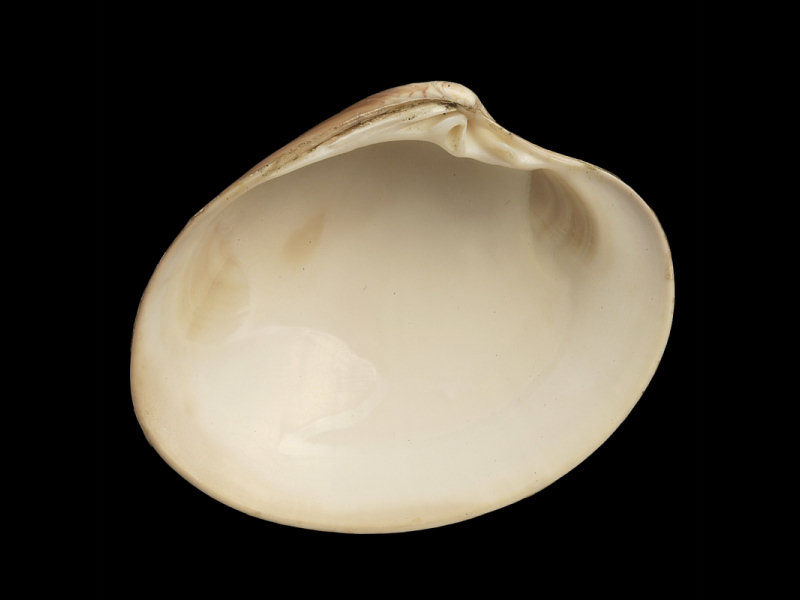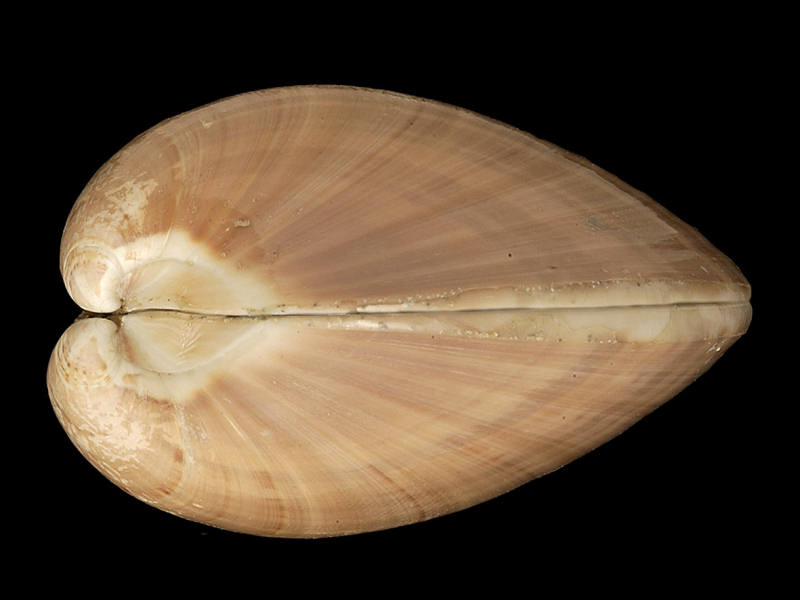 Researched by
Caroline Farrell
Refereed by
Admin
Authority
(Linnaeus, 1758)
Other common names
-
Synonyms
-
Summary
Description
Callista chione has a large, oval shell up to 9 cm long. The umbones are prominent and offset towards the anterior of the shell. In life the shells are smooth and glossy with numerous, fine concentric lines and distinct growth bands. The outer surface of the shell is a light reddish-brown to chestnut colour, often with darker streaks radiating from the umbones. The inner surface is of the shell is dull-white.
Recorded distribution in Britain and Ireland
Recorded from Poole Bay in Dorset, St Mawes, Gerrans Bay, Helford River and Portholland East in Cornwall, St Martin's Flats on the Isles of Scilly and Barmouth Bay in north west Wales.
Habitat
Found in sand, offshore to at least 100 m.
Identifying features
Umbones are prominent and offset towards the anterior of the shell.
Shell surface is a polished golden or reddish-brown with rays of deeper colour and of varying width radiating from the umbones.
The shell has numerous fine, concentric lines and clear growth stages.
Lunule is clearly defined, elongate heart shaped, slightly raised in the centre and red-brown or white.
Three cardinal teeth are present in each valve, with a large anterior lateral tooth in the left valve fitting into a deep pit on the right valve.
Inside of shell is white, with the adductor muscle scars and area outside the pallial line highly polished and the remainder being dull-white.
Pallial sinus broad, with concave borders.
Additional information
Callista chione
is also known as the Brown venus. Young specimens may have rows of vividly coloured spots, or three broad white bands, instead of dark streaks radiating from the umbones. Smaller specimens of
Callista chione
may resemble
Chamelea gallina
but the shell of
Chamelea gallina
is triangular and the lunule is deeply depressed and heart-shaped.
Bibliography
Gibson, R., Hextall, B. & Rogers, A., 2001. Photographic guide to the sea and seashore life of Britain and north-west Europe. Oxford: Oxford University Press.

Hayward, P., Nelson-Smith, T. & Shields, C. 1996. Collins pocket guide. Sea shore of Britain and northern Europe. London: HarperCollins.

Hayward, P.J. & Ryland, J.S. (ed.) 1995b. Handbook of the marine fauna of North-West Europe. Oxford: Oxford University Press.

Howson, C.M. & Picton, B.E., 1997. The species directory of the marine fauna and flora of the British Isles and surrounding seas. Belfast: Ulster Museum. [Ulster Museum publication, no. 276.]

JNCC (Joint Nature Conservation Committee), 1999. Marine Environment Resource Mapping And Information Database (MERMAID): Marine Nature Conservation Review Survey Database. [on-line] http://www.jncc.gov.uk/mermaid

Sanderson, W.G., 1996. Rare benthic marine flora and fauna in Great Britain: the development of criteria for assessment. Joint Nature Conservation Committee, Peterborough. JNCC Report, no. 240.

Tebble, N., 1976. British Bivalve Seashells. A Handbook for Identification, 2nd ed. Edinburgh: British Museum (Natural History), Her Majesty's Stationary Office.
Datasets
Citation
This review can be cited as:
Farrell, C. 2007. Callista chione Smooth venus. In Tyler-Walters H. and Hiscock K. Marine Life Information Network: Biology and Sensitivity Key Information Reviews, [on-line]. Plymouth: Marine Biological Association of the United Kingdom. [cited 11-12-2023]. Available from: https://marlin.ac.uk/species/detail/2157
---
Last Updated: 07/06/2007