Banded venus (Clausinella fasciata)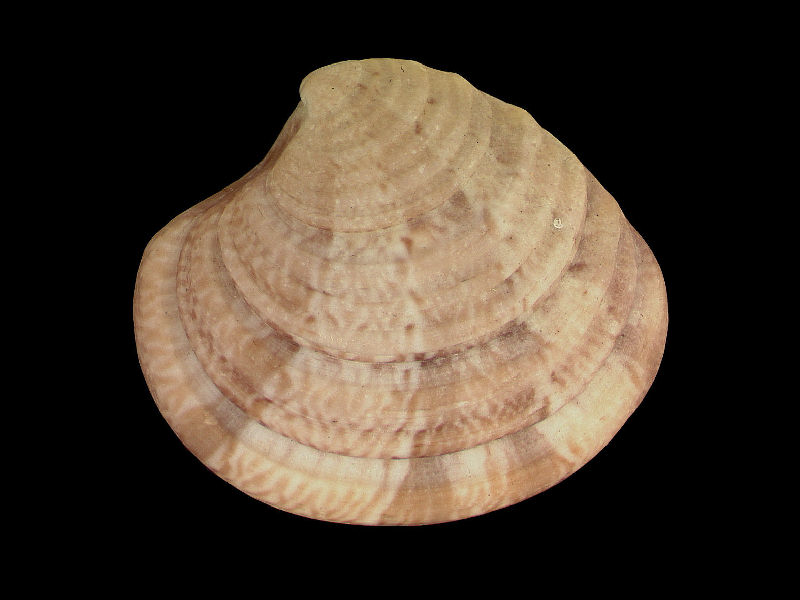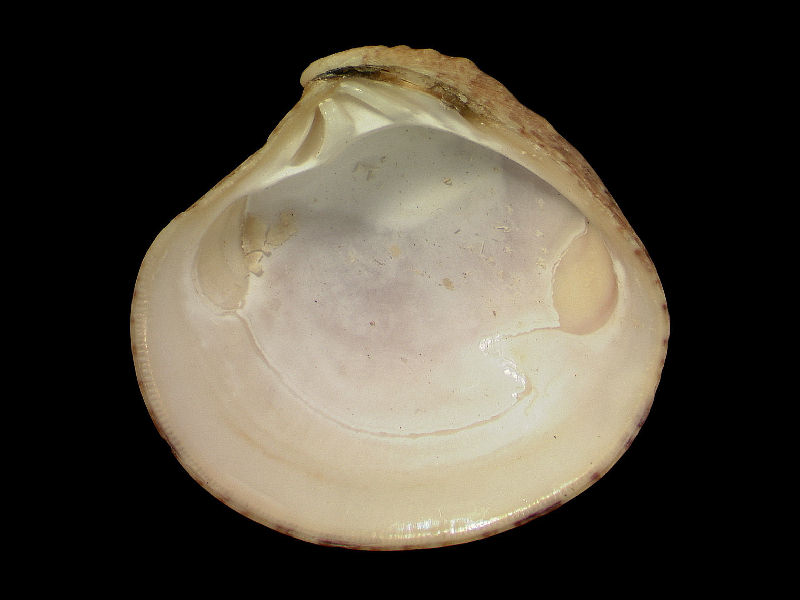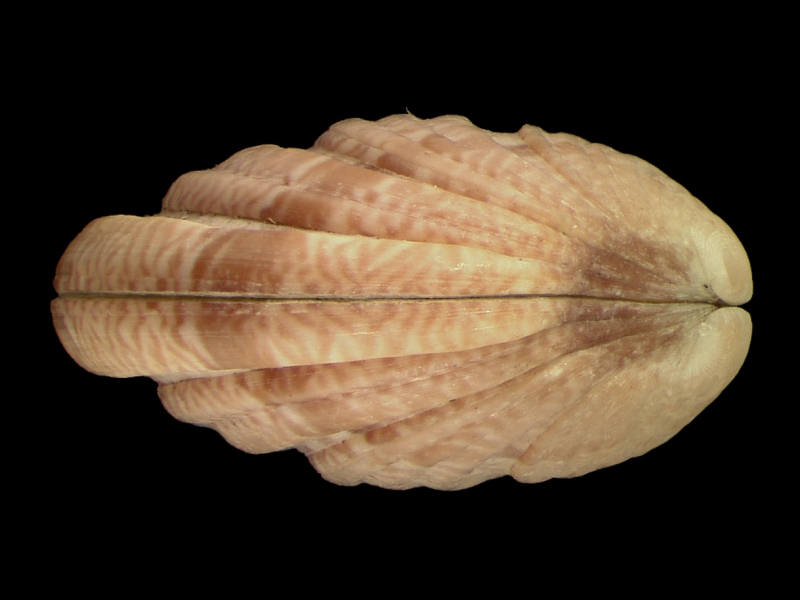 Researched by
Caroline Farrell
Refereed by
Admin
Authority
(da Costa, 1778)
Other common names
-
Synonyms
Venus fasciata (da Costa, 1778)
Summary
Description
Clausinella fasciata is a solid, flat, sub-triangular shell growing up to 2.5 cm long. The outer surface colour is variable, red, pink, purple, yellow or brown but typically with radiating bands and streaks of colour on a paler background. There may be up to 15 broad concentric ridges in older individuals. The margin of the shell may be finely ridged (crenulate). The inner surfaces of the shell are dull white in colour.
Recorded distribution in Britain and Ireland
Common around all coasts of Britain and Ireland.
Habitat
Found in coarse gravels, usually with sand or shell fragments, from the sublittoral down to depths of about 100 m.
Identifying features
A small, solid, compressed sub-triangular shell with prominent umbones.
Colour variable, white to yellow, brown, pink or purple, typically with bands or streaks of colour on a paler background.
Inner surface dull white or tinged purple.
Up to 15 broad, bold, concentric ridges with fine concentric striations between them.
Inner shell margin finely crenulate.
Pallial sinus small and U-shaped.
Three cardinal teeth in each valve.
Additional information
Clausinella fasciata
resembles the striped venus,
Chamelea gallina
, but
Chamelea gallina
has finer concentric ridges on the shell.
Bibliography
Allen, J.A. 1962. The fauna of the Clyde Sea area. Mollusca. Millport: Scottish Marine Biological Association.

Bruce, J.R., Colman, J.S. & Jones, N.S., 1963. Marine fauna of the Isle of Man. Liverpool: Liverpool University Press.

Fish, J.D. & Fish, S., 1996. A student's guide to the seashore. Cambridge: Cambridge University Press.

Foster-Smith, J. (ed.), 2000. The marine fauna and flora of the Cullercoats District. Marine species records for the North East Coast of England. Sunderland: Penshaw Press, for the Dove Marine Laboratory, University of Newcastle upon Tyne.

Gibson, R., Hextall, B. & Rogers, A., 2001. Photographic guide to the sea and seashore life of Britain and north-west Europe. Oxford: Oxford University Press.

Hayward, P., Nelson-Smith, T. & Shields, C. 1996. Collins pocket guide. Sea shore of Britain and northern Europe. London: HarperCollins.

Hayward, P.J. & Ryland, J.S. (ed.) 1995b. Handbook of the marine fauna of North-West Europe. Oxford: Oxford University Press.

Howson, C.M. & Picton, B.E., 1997. The species directory of the marine fauna and flora of the British Isles and surrounding seas. Belfast: Ulster Museum. [Ulster Museum publication, no. 276.]

Laverack, M.S. & Blackler, D.M., 1974. Fauna & Flora of St. Andrews Bay. Scottish Academic Press (Edinburgh & London).

MBA (Marine Biological Association), 1957. Plymouth Marine Fauna. Plymouth: Marine Biological Association of the United Kingdom.

Picton, B.E. & Costello, M.J., 1998. BioMar biotope viewer: a guide to marine habitats, fauna and flora of Britain and Ireland. [CD-ROM] Environmental Sciences Unit, Trinity College, Dublin.

Tebble, N., 1976. British Bivalve Seashells. A Handbook for Identification, 2nd ed. Edinburgh: British Museum (Natural History), Her Majesty's Stationary Office.
Datasets
Citation
This review can be cited as:
Farrell, C. 2008. Clausinella fasciata Banded venus. In Tyler-Walters H. and Hiscock K. Marine Life Information Network: Biology and Sensitivity Key Information Reviews, [on-line]. Plymouth: Marine Biological Association of the United Kingdom. [cited 11-12-2023]. Available from: https://marlin.ac.uk/species/detail/2161
---
Last Updated: 13/05/2008