Greater sand eel (Hyperoplus lanceolatus)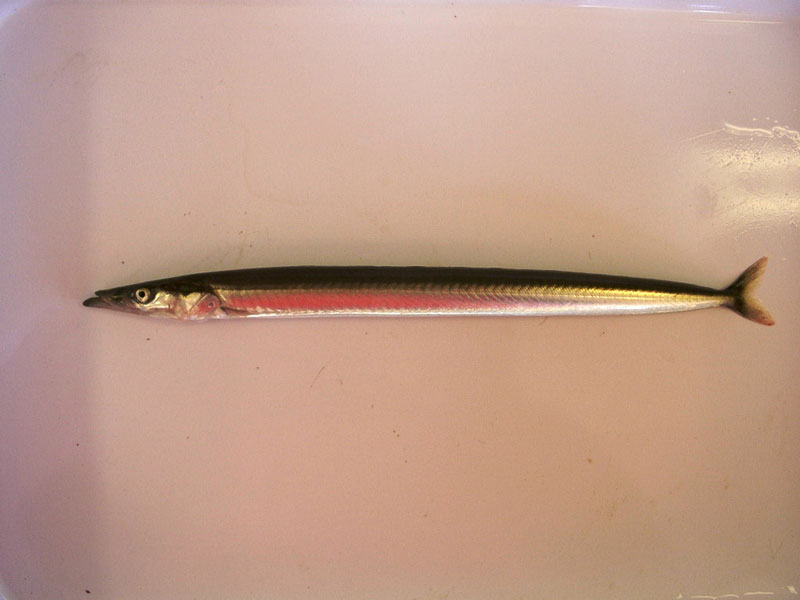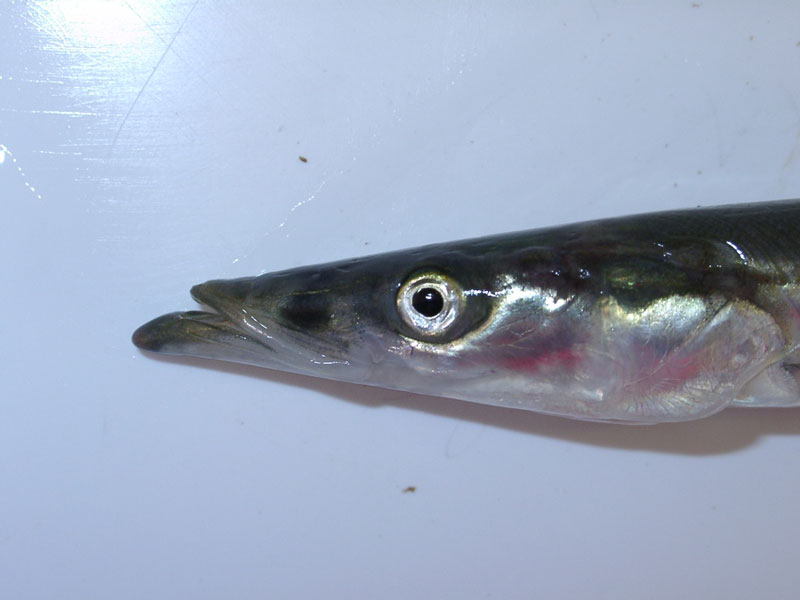 Researched by
Ana Ruiz
Refereed by
Admin
Authority
(Le Sauvage, 1824)
Other common names
-
Synonyms
-
Summary
Description
The greater sand eel has a long, thin body with a pointed jaw. It has a single long dorsal fin and an anal fin that is about half the length of the dorsal. It has a small forked tail. Silvery appearance. The belly and lower sides are silver, the back and top sides are bluish-green. It can reach 32 cm in length.
Recorded distribution in Britain and Ireland
Widely distributed around Britain and Ireland.
Habitat
Found over clean sandy seabeds; from the shore down to about 150 m.
Identifying features
Silvery eel-like fish.
Dark spot on each side of the snout.
Two pointed teeth in the palate.
Upper jaw not protractile.
Forked tail.
Additional information
Spawning takes place in spring and summer over sandy grounds. The eggs stick to the sand grains. It feeds on small planktonic animals floating in the water and on worms, small crustaceans and small fish. It can be confused with
Ammodytes tobianus
, but greater sand eel is larger and individuals greater than 20 cm long are likely to be this species.
Bibliography
Dipper, F., 2001. British sea fishes (2nd edn). Teddington: Underwater World Publications Ltd.

Howson, C.M. & Picton, B.E., 1997. The species directory of the marine fauna and flora of the British Isles and surrounding seas. Belfast: Ulster Museum. [Ulster Museum publication, no. 276.]
Datasets
Citation
This review can be cited as:
Ruiz, A. 2008. Hyperoplus lanceolatus Greater sand eel. In Tyler-Walters H. and Hiscock K. Marine Life Information Network: Biology and Sensitivity Key Information Reviews, [on-line]. Plymouth: Marine Biological Association of the United Kingdom. [cited 11-12-2023]. Available from: https://marlin.ac.uk/species/detail/2176
---
Last Updated: 17/04/2008