Sea snail (Liparis liparis liparis)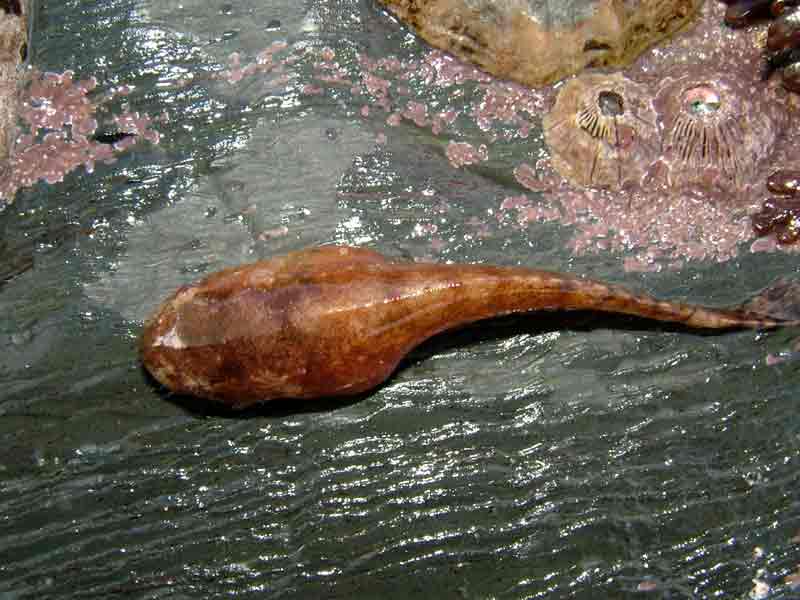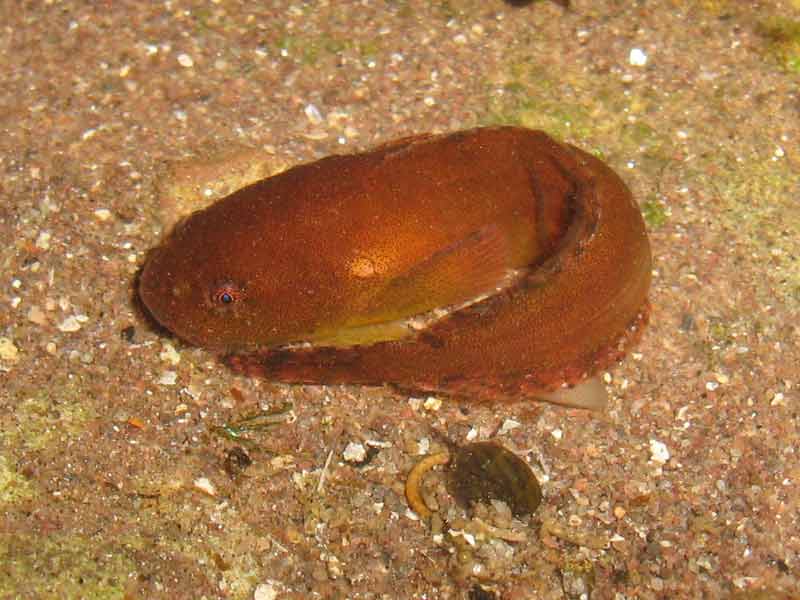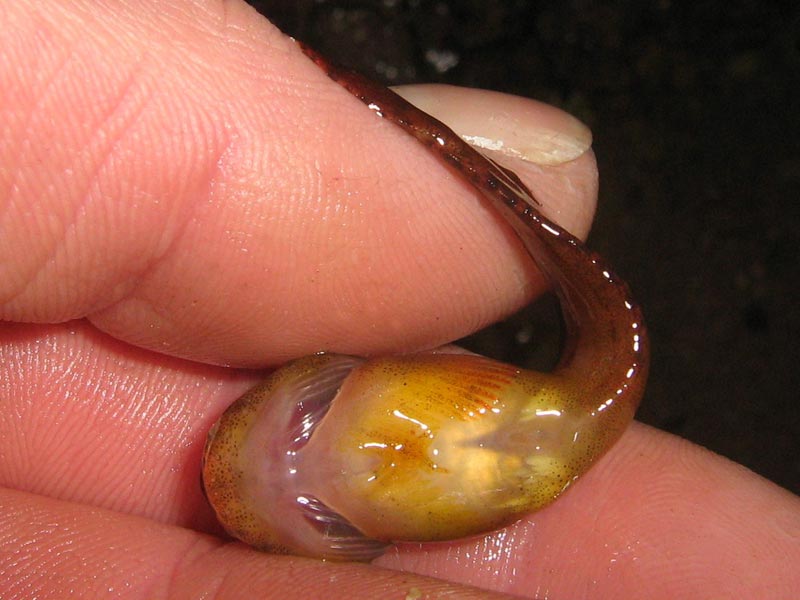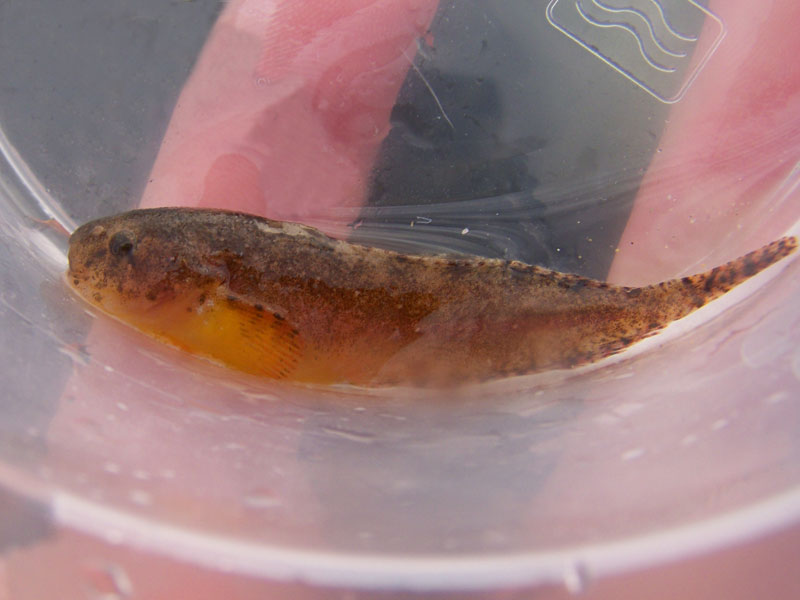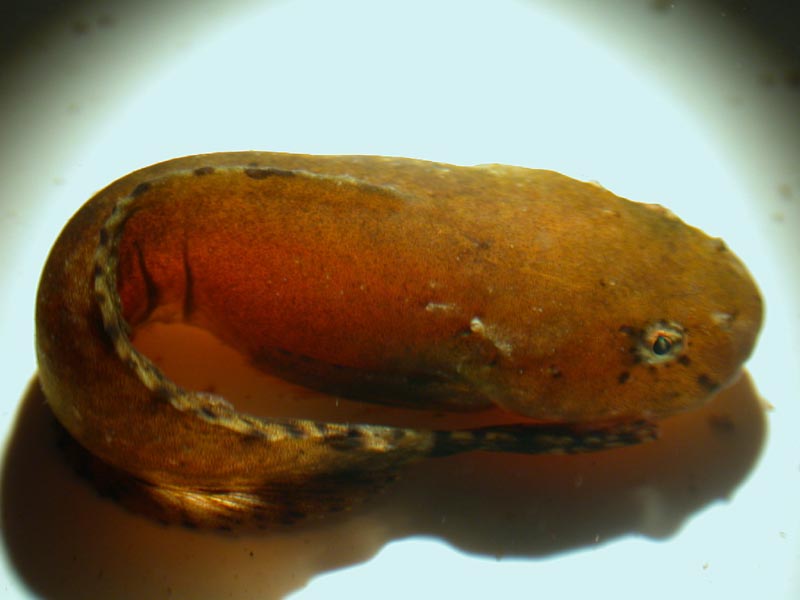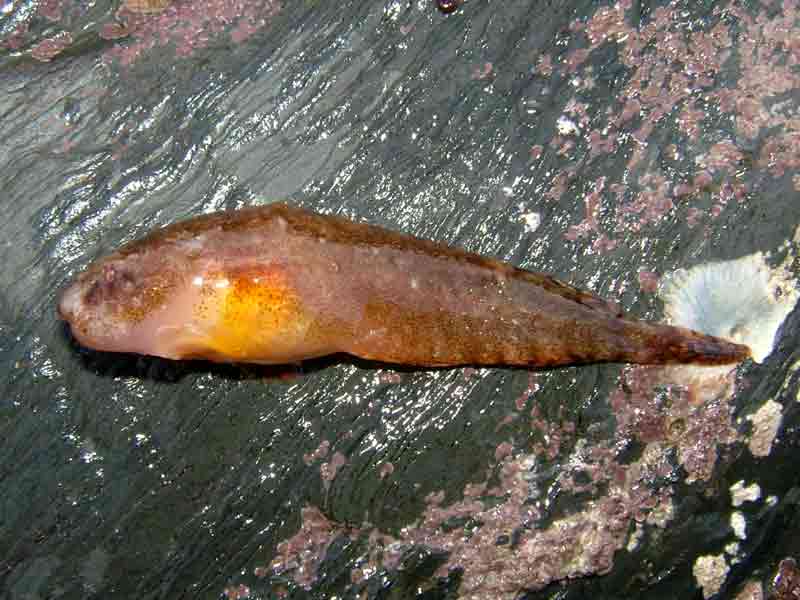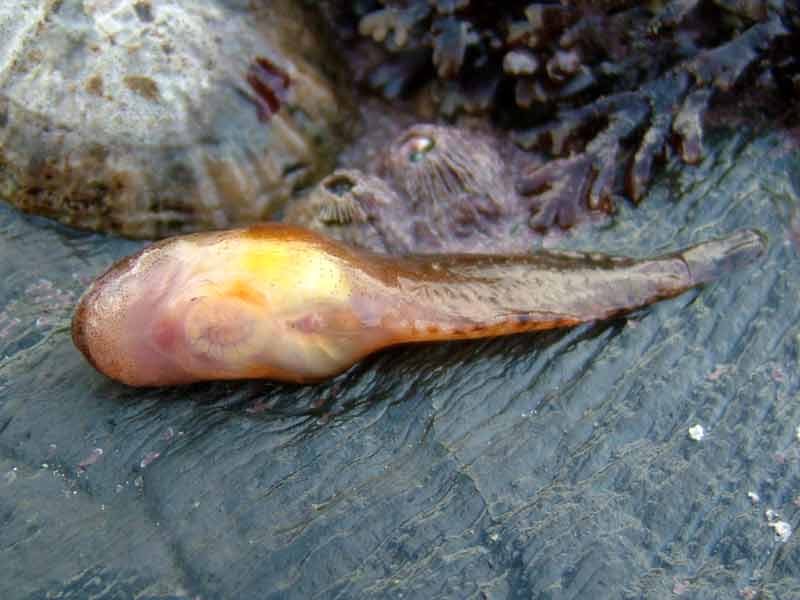 Researched by
Ana Ruiz
Refereed by
Admin
Authority
(Linnaeus, 1766)
Other common names
-
Synonyms
Liparis liparis
Summary
Description
Liparis liparis is a small, clinging fish related to the lumpsucker (Cyclopteridae). They have tad-pole shaped bodies. The head is relatively large and broad compared to the elongated and tapering body. Underneath there is a rounded sucker derived from the pelvic fins. They have a single, long dorsal fin and a long anal fin. The skin of liparids is scaleless and their skin is loose, soft and slimy. The colour is a poor guide to identity, since it is variable with the habitat. The colour varies from brown to yellow, red or green.
Recorded distribution in Britain and Ireland
Found all round Britain and Ireland. However, they are more commonly seen off the west coasts of Scotland and Wales.
Habitat
The sea snali is usually found in shallow water, but can extend down to 150 m. It is sometimes found in muddy and sandy areas but lives mainly amongst rocks.
Identifying features
Sucker on underside.
Tadpole shape.
One long dorsal fin.
Dorsal and anal fin joined to tail fin.
Soft loose skin.
Additional information
No text entered
Bibliography
Dipper, F., 2001. British sea fishes (2nd edn). Teddington: Underwater World Publications Ltd.

Froese, R. & Pauly, D., 2007. Fishbase. A global information system on fishes. [On-line] http://www.fishbase.org, 2008-02-18

Gibson, R., Hextall, B. & Rogers, A., 2001. Photographic guide to the sea and seashore life of Britain and north-west Europe. Oxford: Oxford University Press.

Howson, C.M. & Picton, B.E., 1997. The species directory of the marine fauna and flora of the British Isles and surrounding seas. Belfast: Ulster Museum. [Ulster Museum publication, no. 276.]
Datasets
NBN (National Biodiversity Network) Atlas. Available from: https://www.nbnatlas.org.

OBIS (Ocean Biodiversity Information System), 2023. Global map of species distribution using gridded data. Available from: Ocean Biogeographic Information System. www.iobis.org. Accessed: 2023-12-11
Citation
This review can be cited as:
Ruiz, A. 2008. Liparis liparis liparis Sea snail. In Tyler-Walters H. and Hiscock K. Marine Life Information Network: Biology and Sensitivity Key Information Reviews, [on-line]. Plymouth: Marine Biological Association of the United Kingdom. [cited 11-12-2023]. Available from: https://marlin.ac.uk/species/detail/2180
---
Last Updated: 29/04/2008