Manx shearwater (Puffinus puffinus)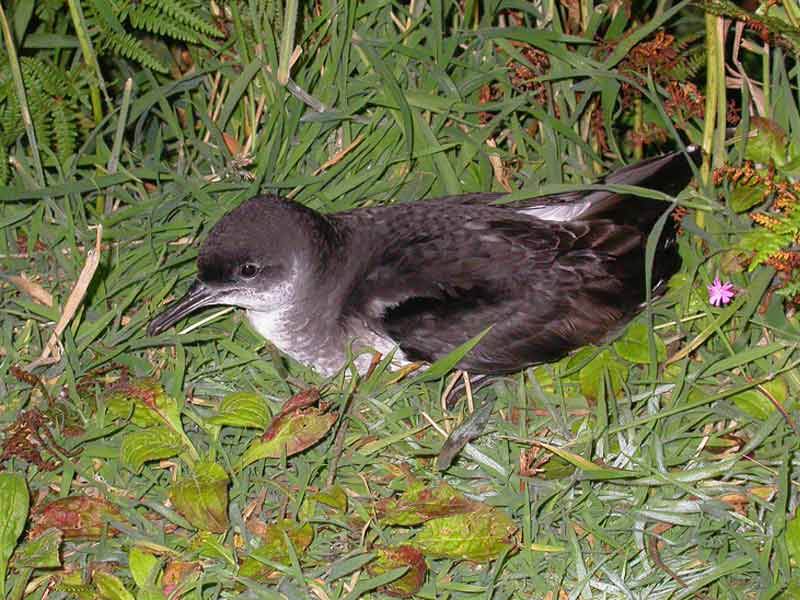 Researched by
Natalie Sweet
Refereed by
Admin
Authority
(Brünnich, 1764)
Other common names
-
Synonyms
-
Summary
Description
Puffinus puffinus is a medium sized shearwater with long slim wings, reaching lengths of 35 cm with a wingspan of up to 83 cm. Uniformly sooty black upperparts are sharply demarcated from white underparts. The head is black to below the eye, and the black upperparts extend onto the sides of the breast. The bill is dark-grey to black, the legs and feet are very pale pink. Sexes and ages are similar in appearance.
Recorded distribution in Britain and Ireland
Large colonies breed on islands off the west coast of the UK during breeding season, March to July.
Habitat
The Manx shearwater breeds colonially in the UK on offshore islands where they are safe from predators. The nest is usually made in a burrow and visited at night. Breeding grounds are left in July for migration to South America, and the birds return in March.
Identifying features
All dark upperparts, sharply demarcated from white underparts.
Black on face extends to below the eye.
Pale pink legs and feet.
Dark grey-black bill.
Additional information
The diet consists mainly of small fish, especially herrings, sardines and sprats. Please note that distribution maps are compiled using records for both breeding and wintering populations. For more specific distribution and abundance records please refer to maps compiled by The British Trust for Ornithology, available at
http://www.bto.org/birdatlas/previous/index.htm
Citation
This review can be cited as:
Sweet, N. A. 2008. Puffinus puffinus Manx shearwater. In Tyler-Walters H. and Hiscock K. Marine Life Information Network: Biology and Sensitivity Key Information Reviews, [on-line]. Plymouth: Marine Biological Association of the United Kingdom. [cited 06-12-2023]. Available from: https://marlin.ac.uk/species/detail/2216
---
Last Updated: 23/09/2008