Rough barnacle (Balanus balanus)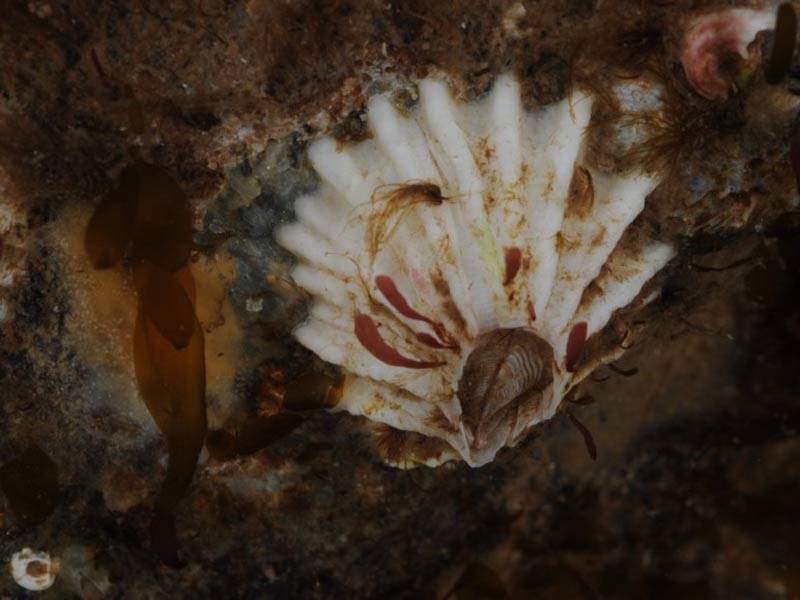 Researched by
Andrew Hosie
Refereed by
Admin
Authority
(Linnaeus, 1758)
Other common names
-
Synonyms
-
Summary
Description
A relatively large barnacle of up to 5 cm diameter (typically around 1.5 cm). Balanus balanus has a thick greyish-white, steeply conical shell with prominent longitudinal ridges, a strongly beaked opercular valve (tergum) and a yellow opercular membrane.
Recorded distribution in Britain and Ireland
Widespread in United Kingdom and Irish coastal waters.
Global distribution
Balanus balanus has a boreo-arctic distribution ranging from Long Island Sound in the western Atlantic to around 80°N. B. balanus has also been recorded from the North Pacific including Alaska, British Columbia and the Okhotsk Sea.
Habitat
Balanus balanus is a cold water species found between low water and 150 m, attaching to hard substrates including rocks and mussels.
Identifying features
Steeply conical shell.
Shell wall with prominent longitudinal ridges.
Parietes and calcareous base porous.
Strongly beaked tergum.
Opercular membrane yellow.
Additional information
No text entered
Citation
This review can be cited as:
Hosie, A.M. 2008. Balanus balanus Rough barnacle. In Tyler-Walters H. Marine Life Information Network: Biology and Sensitivity Key Information Reviews, [on-line]. Plymouth: Marine Biological Association of the United Kingdom. [cited 06-12-2023]. Available from: https://marlin.ac.uk/species/detail/2222
---
Last Updated: 10/10/2008