Flat top shell (Steromphala umbilicalis)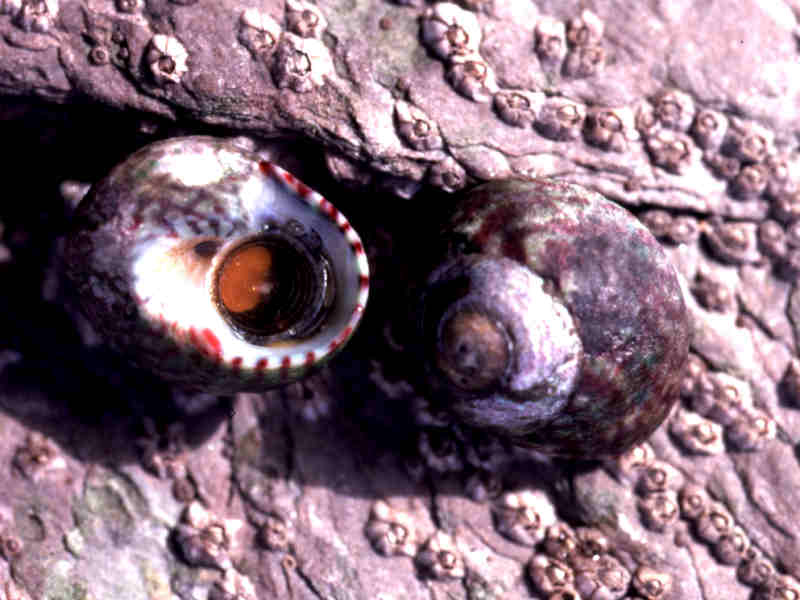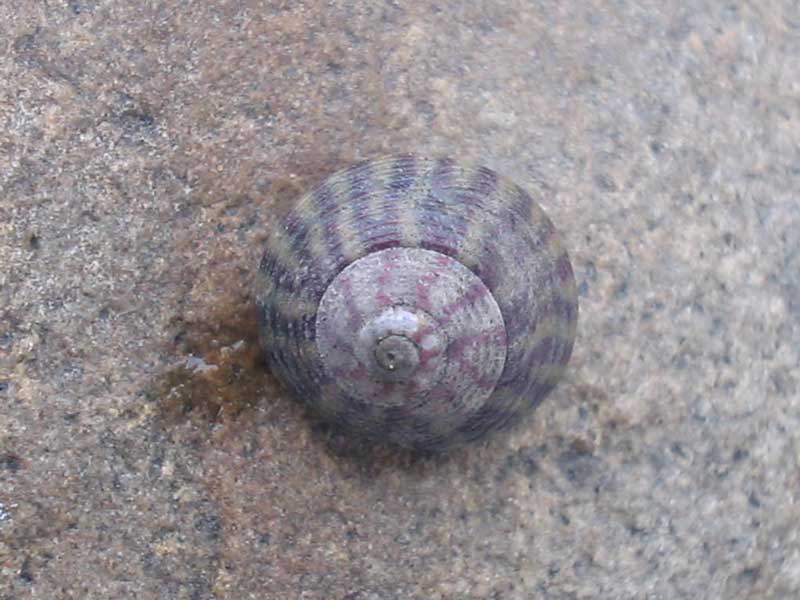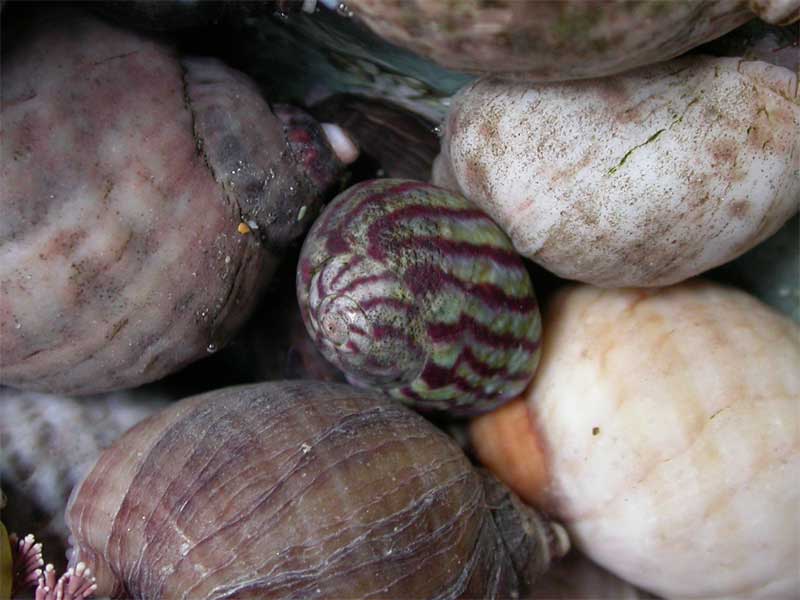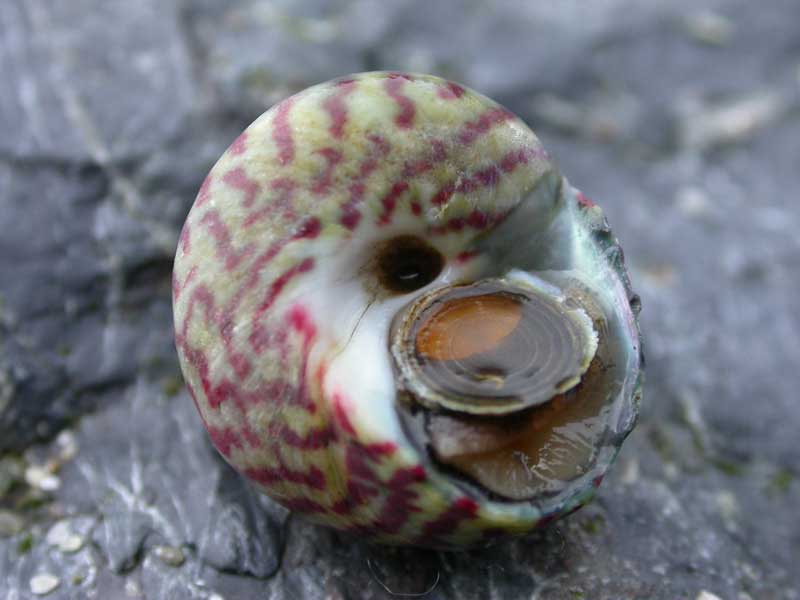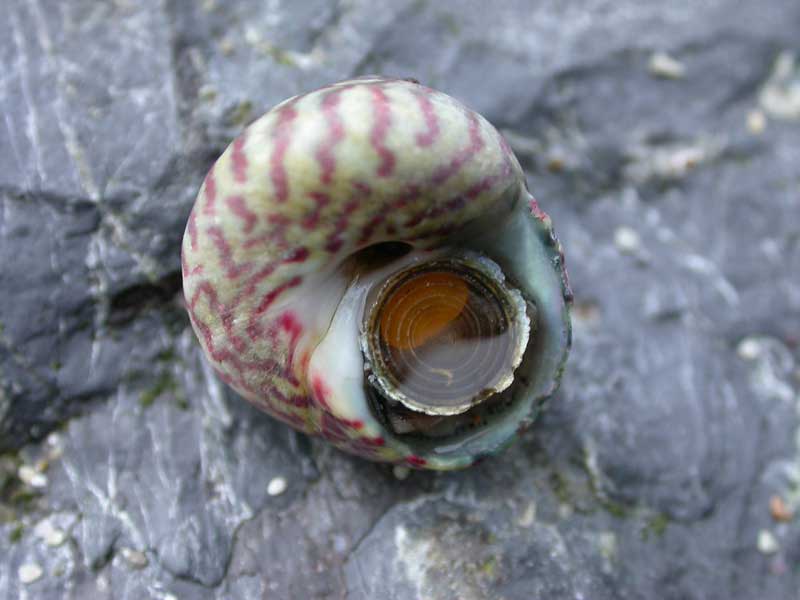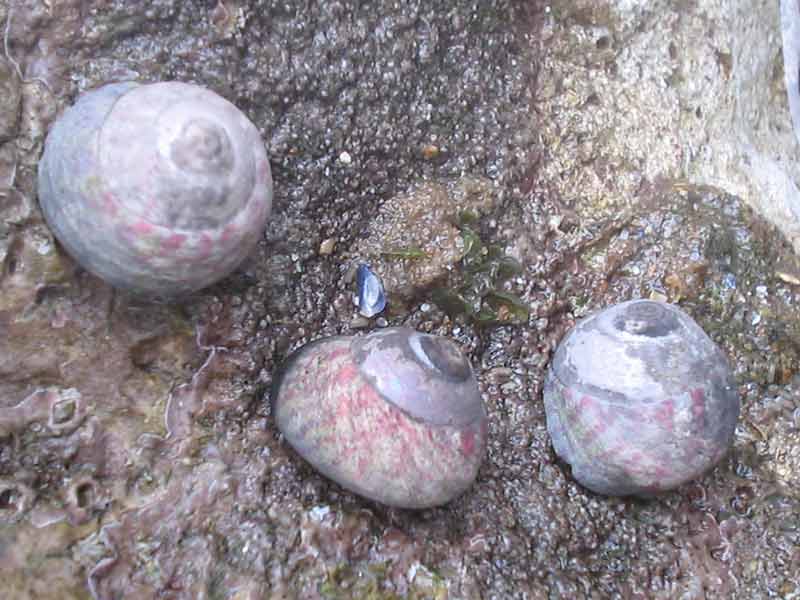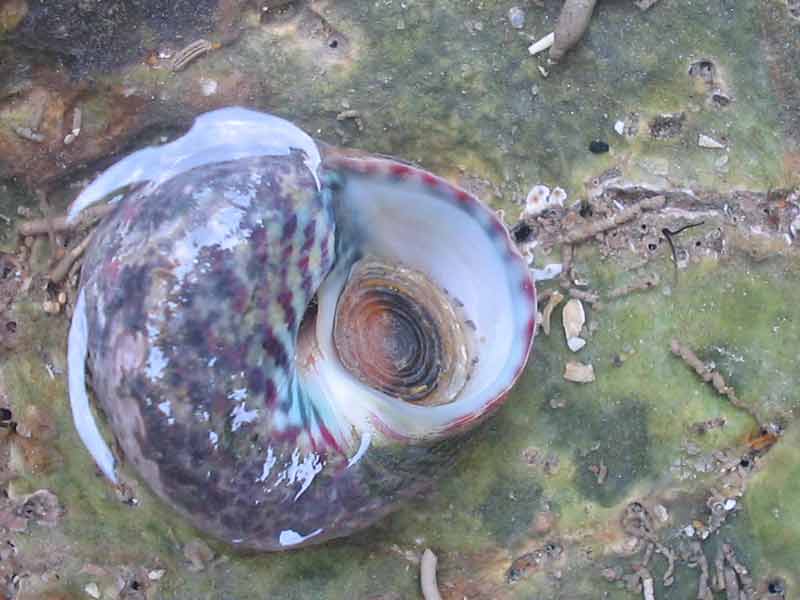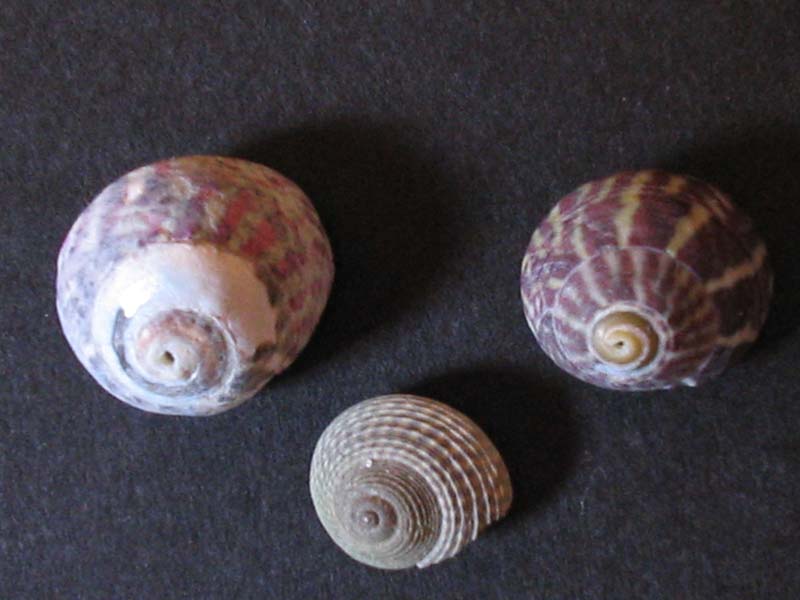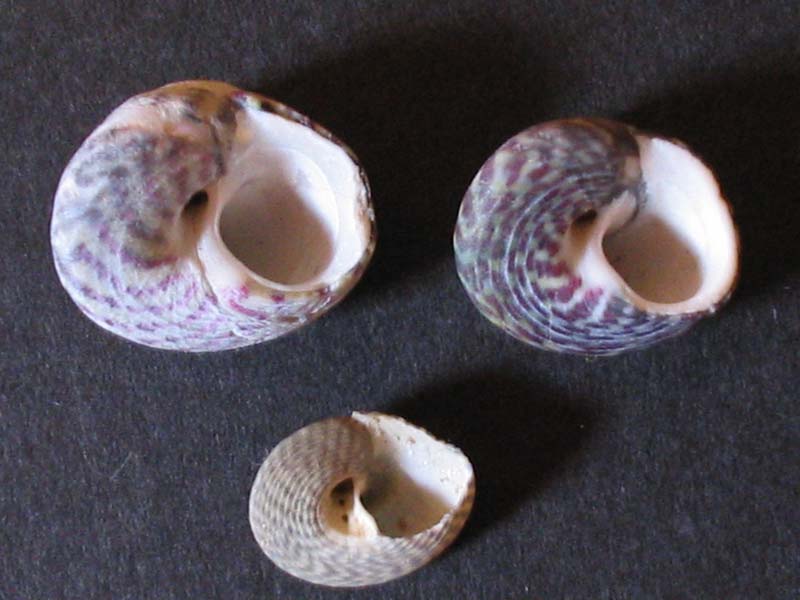 Researched by
Paolo Pizzolla
Refereed by
Admin
Authority
(da Costa, 1778)
Other common names
-
Synonyms
Gibbula umbilicaris (Linnaeus, 1758)
Summary
Description
A small top shell, it is slightly broader, more rounded and flatter than
Steromphala cineraria
, it also has a large round umbilicus (a deep hole on the underside of the shell). It is dull greenish-grey in colour and has broad diagonal stripes of reddish-purple.
Recorded distribution in Britain and Ireland
Gibbula umbilicalis is found on western shores of the UK as far north as Scotland and on suitable shores in Ireland. It is absent from the North Sea coast and eastern English Channel.
Habitat
Found from the upper shore into the sublittoral on sheltered rocky shores and is tolerant of emersion and brackish waters.
Identifying features
Small topshell 1.6 cm high, 2.2 cm across.
Large round umbilicus.
Dull greenish grey in colour with reddish-purple broad diagonal stripes.
Additional information
A form without the umbilicus has been recorded in south-east Cornwall and south-west Devon.
Bibliography
Fish, J.D. & Fish, S., 1996. A student's guide to the seashore. Cambridge: Cambridge University Press.

Hayward, P., Nelson-Smith, T. & Shields, C. 1996. Collins pocket guide. Sea shore of Britain and northern Europe. London: HarperCollins.

Hayward, P.J. & Ryland, J.S. (ed.) 1995b. Handbook of the marine fauna of North-West Europe. Oxford: Oxford University Press.

Howson, C.M. & Picton, B.E., 1997. The species directory of the marine fauna and flora of the British Isles and surrounding seas. Belfast: Ulster Museum. [Ulster Museum publication, no. 276.]

JNCC (Joint Nature Conservation Committee), 1999. Marine Environment Resource Mapping And Information Database (MERMAID): Marine Nature Conservation Review Survey Database. [on-line] http://www.jncc.gov.uk/mermaid

Picton, B.E. & Costello, M.J., 1998. BioMar biotope viewer: a guide to marine habitats, fauna and flora of Britain and Ireland. [CD-ROM] Environmental Sciences Unit, Trinity College, Dublin.
Datasets
NBN (National Biodiversity Network) Atlas. Available from: https://www.nbnatlas.org.

OBIS (Ocean Biodiversity Information System), 2023. Global map of species distribution using gridded data. Available from: Ocean Biogeographic Information System. www.iobis.org. Accessed: 2023-11-30
Citation
This review can be cited as:
Pizzolla, P.F 2008. Steromphala umbilicalis Flat top shell. In Tyler-Walters H. and Hiscock K. Marine Life Information Network: Biology and Sensitivity Key Information Reviews, [on-line]. Plymouth: Marine Biological Association of the United Kingdom. [cited 30-11-2023]. Available from: https://marlin.ac.uk/species/detail/1481
---
Last Updated: 17/04/2008