Common flat periwinkle (Littorina obtusata)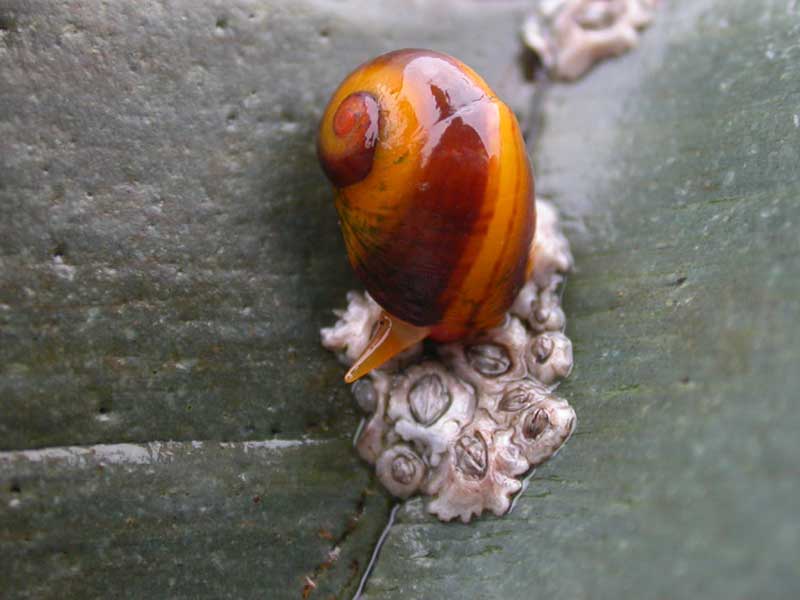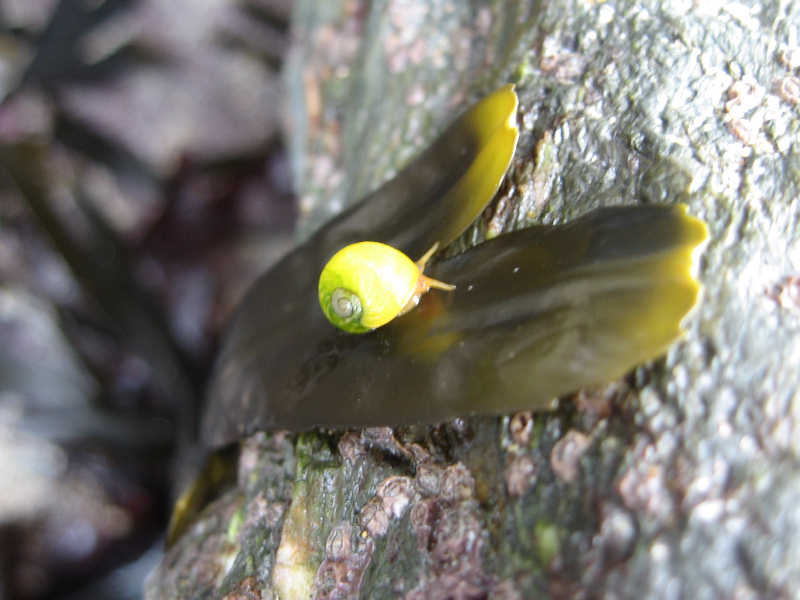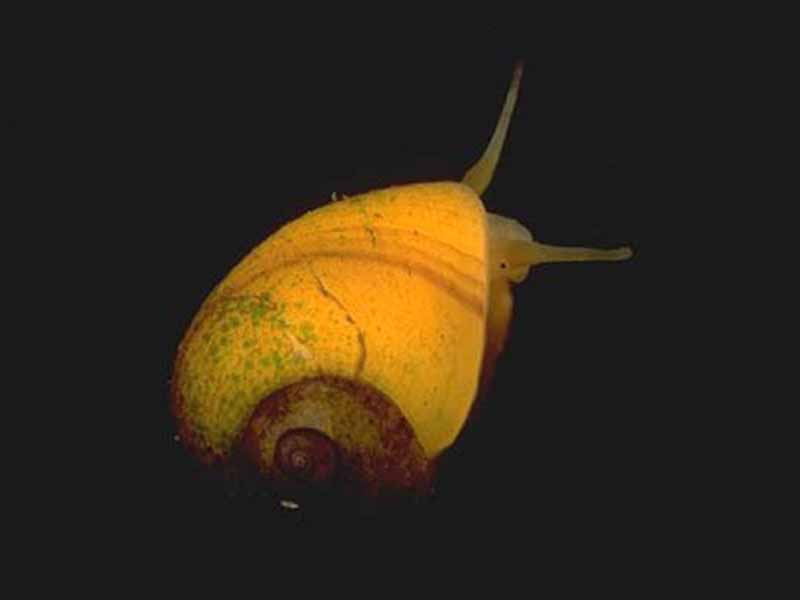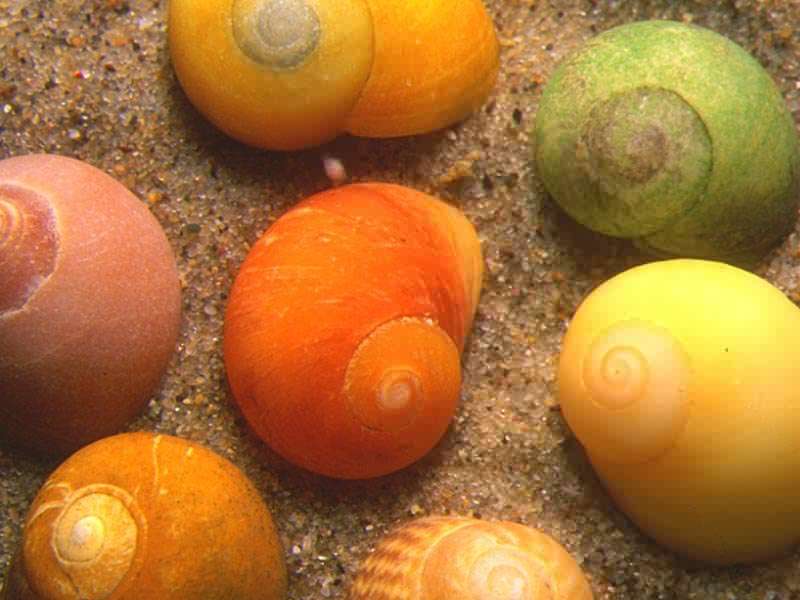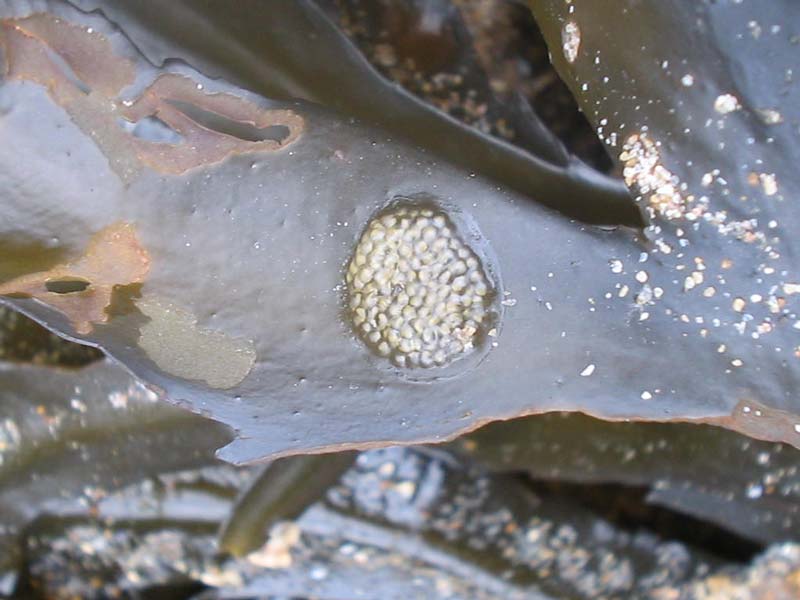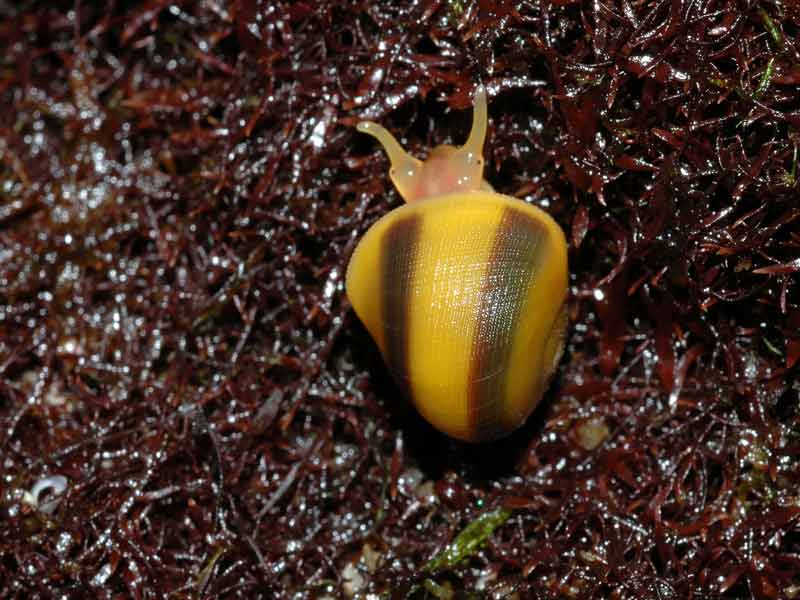 Researched by
Paolo Pizzolla
Refereed by
Admin
Authority
(Linnaeus, 1758)
Other common names
-
Synonyms
Littorina littoralis
Summary
Description
A small periwinkle (up to 1.5 cm in height), it has a flattened spire and large tear-drop shaped aperture. The last whorl makes up about 90% of the height of the shell and the outer lip joins the body a little below the apex. The shell appears smooth but upon closer inspection is found to be finely reticulate. It is highly variable in colour (from olive green to yellow to banded and chequered patterns) depending on its habitat, with lighter shells being found in more sheltered shores. It may be confused with Littorina fabalis (syn mariae) in which the aperture is larger than the body whorl and the spire is even flatter.
Recorded distribution in Britain and Ireland
Common to all shores where brown seaweeds occur on all British and Irish coasts.
Habitat
The flat periwinkle is almost always associated with fucoid algae, in particular
Ascophyllum nodosum
,
Fucus serratus
and
Fucus vesiculosus
from mid to lower tidal levels on rocky shores and occasionally into the sub-littoral. It is tolerant of low salinities and a wide range of exposure.
Identifying features
Up to 1.5 cm in height.
Body whorl slightly larger than aperture.
Flat topped with minimal spire.
Variable colour, can be olive green, yellow, brown or patterned.
Bibliography
Fish, J.D. & Fish, S., 1996. A student's guide to the seashore. Cambridge: Cambridge University Press.

Hayward, P., Nelson-Smith, T. & Shields, C. 1996. Collins pocket guide. Sea shore of Britain and northern Europe. London: HarperCollins.

Hayward, P.J. & Ryland, J.S. (ed.) 1995b. Handbook of the marine fauna of North-West Europe. Oxford: Oxford University Press.

Howson, C.M. & Picton, B.E., 1997. The species directory of the marine fauna and flora of the British Isles and surrounding seas. Belfast: Ulster Museum. [Ulster Museum publication, no. 276.]

JNCC (Joint Nature Conservation Committee), 1999. Marine Environment Resource Mapping And Information Database (MERMAID): Marine Nature Conservation Review Survey Database. [on-line] http://www.jncc.gov.uk/mermaid

Picton, B.E. & Costello, M.J., 1998. BioMar biotope viewer: a guide to marine habitats, fauna and flora of Britain and Ireland. [CD-ROM] Environmental Sciences Unit, Trinity College, Dublin.
Datasets
Citation
This review can be cited as:
Pizzolla, P.F 2008. Littorina obtusata Common flat periwinkle. In Tyler-Walters H. and Hiscock K. Marine Life Information Network: Biology and Sensitivity Key Information Reviews, [on-line]. Plymouth: Marine Biological Association of the United Kingdom. [cited 10-12-2023]. Available from: https://marlin.ac.uk/species/detail/1487
---
Last Updated: 17/04/2008