Beadlet anemone (Actinia equina)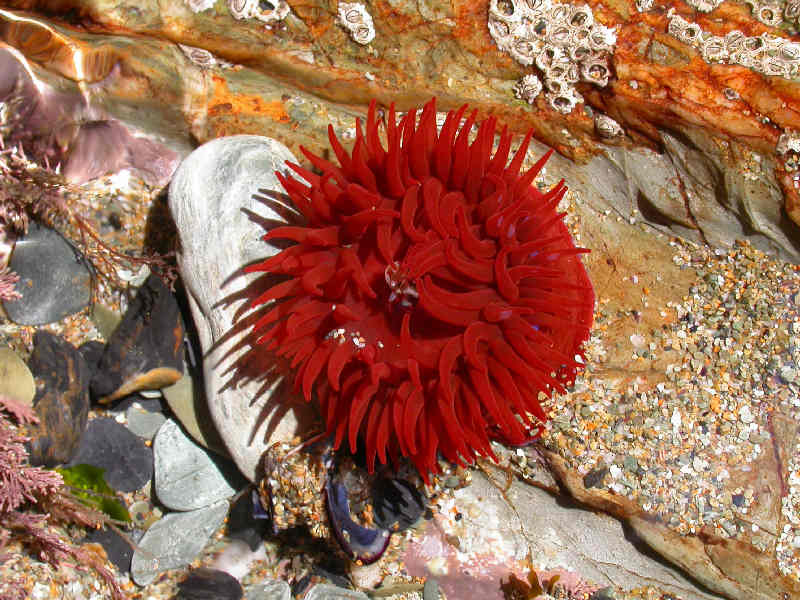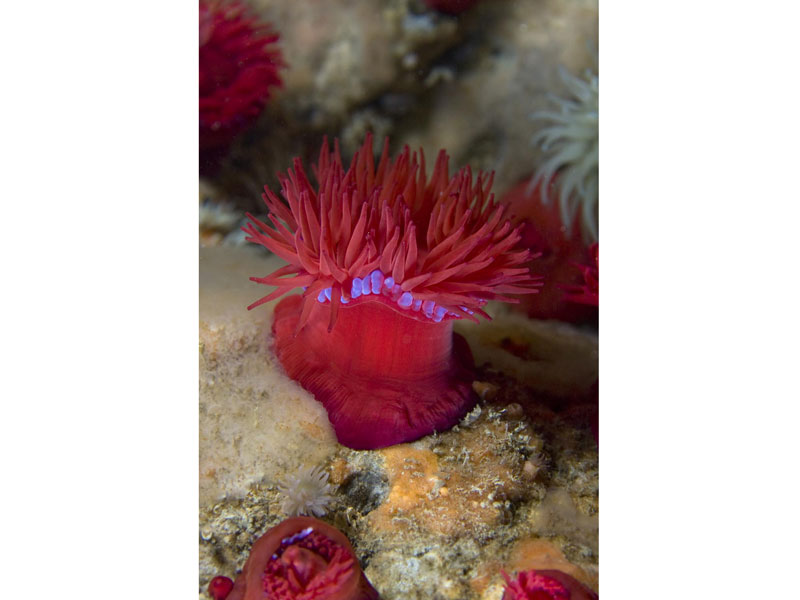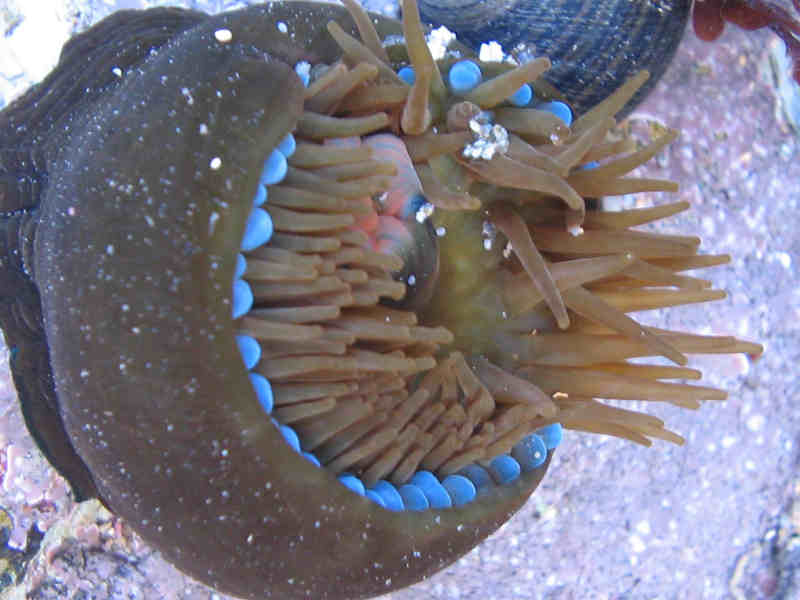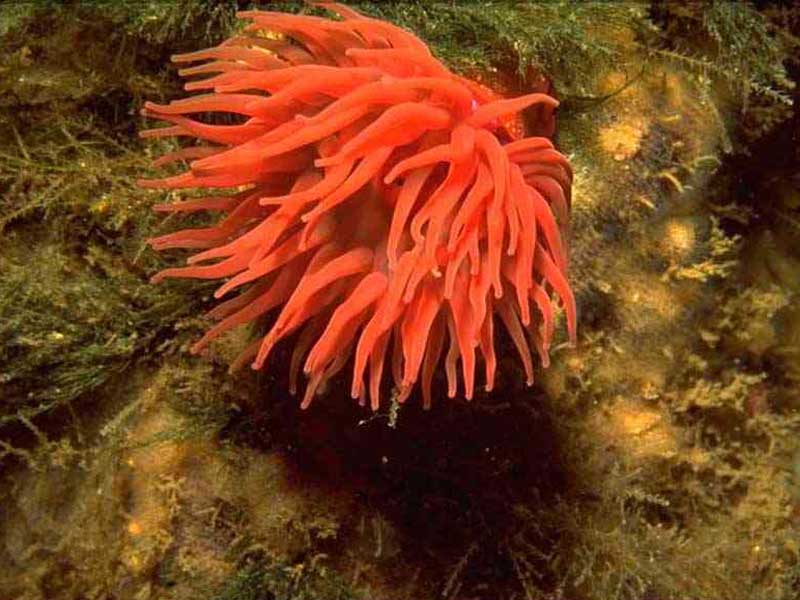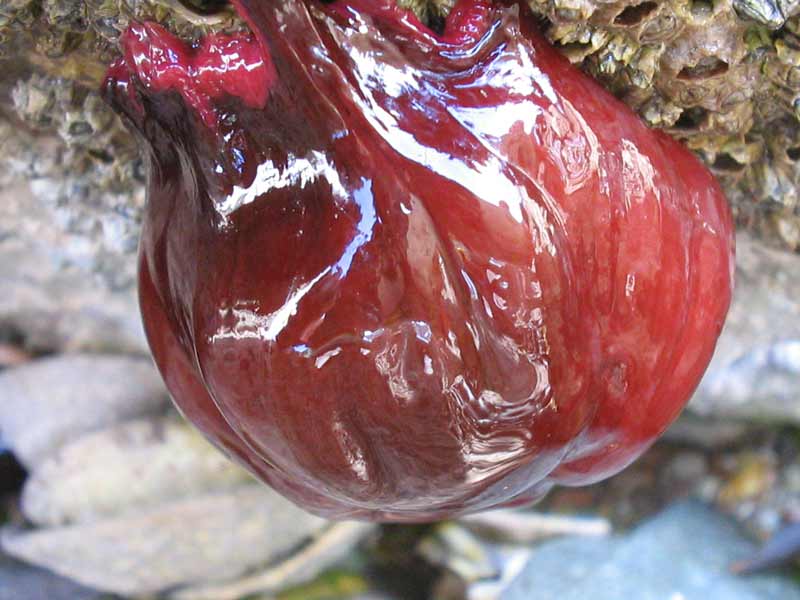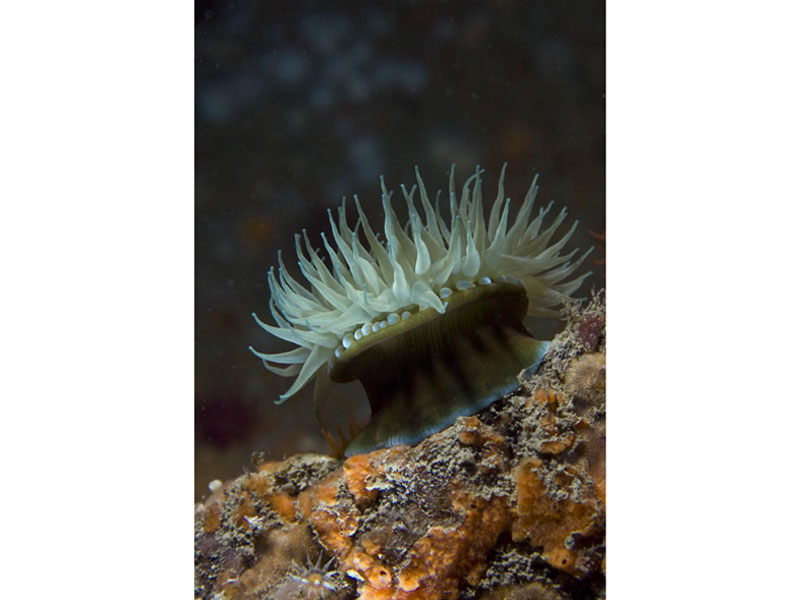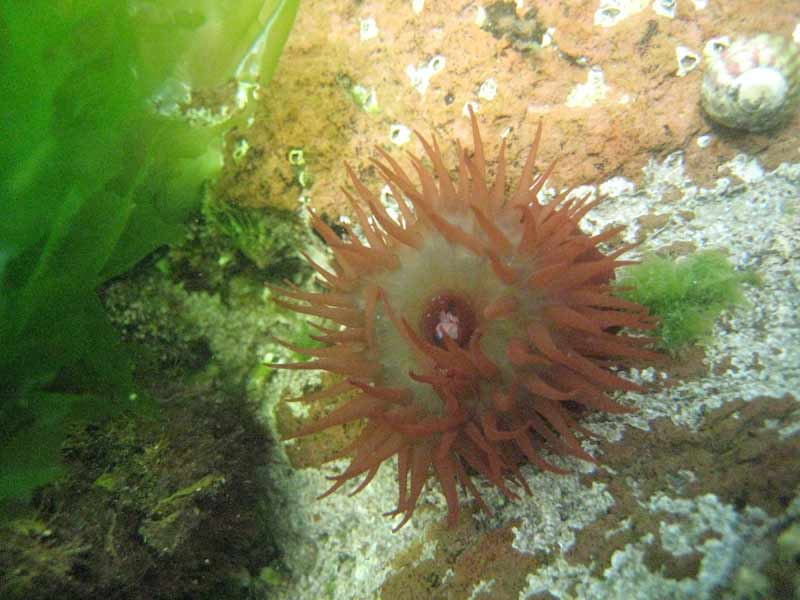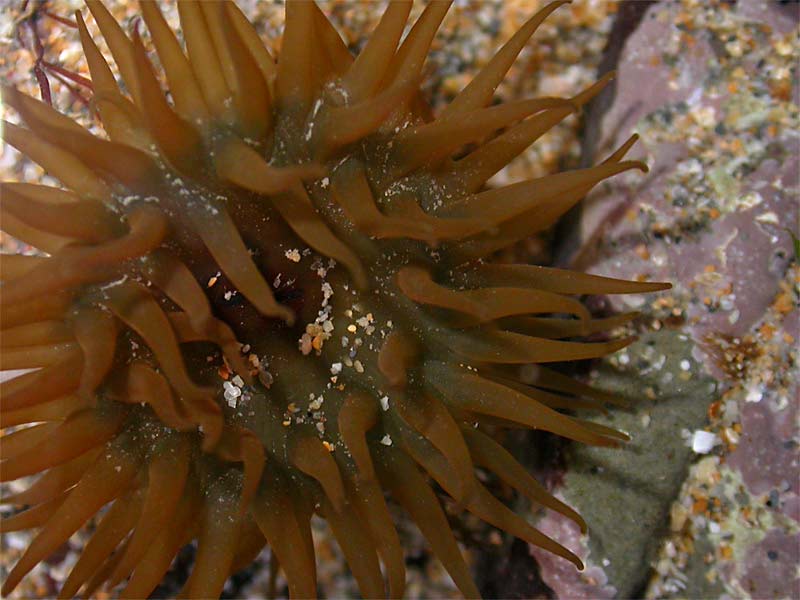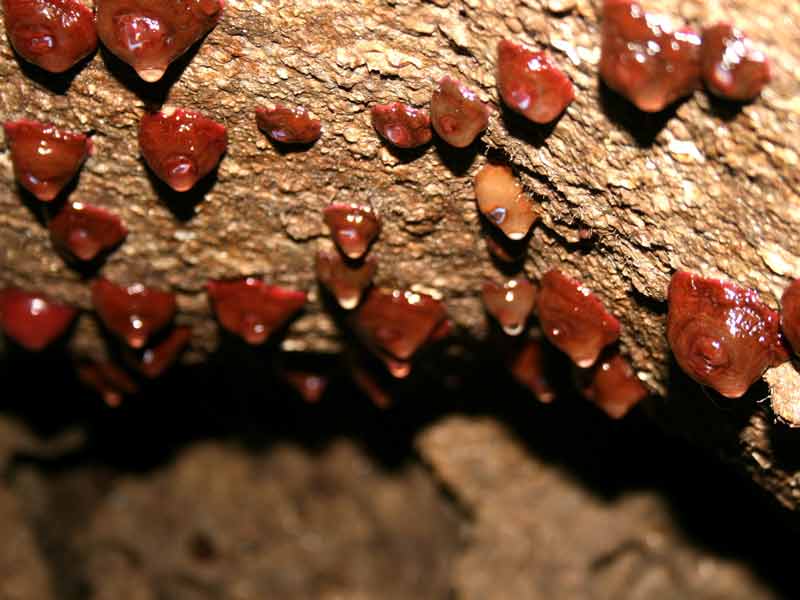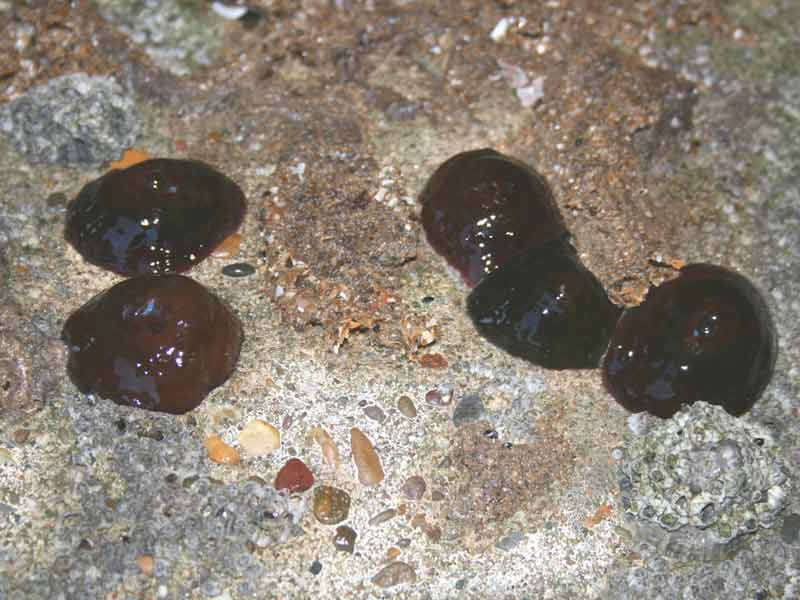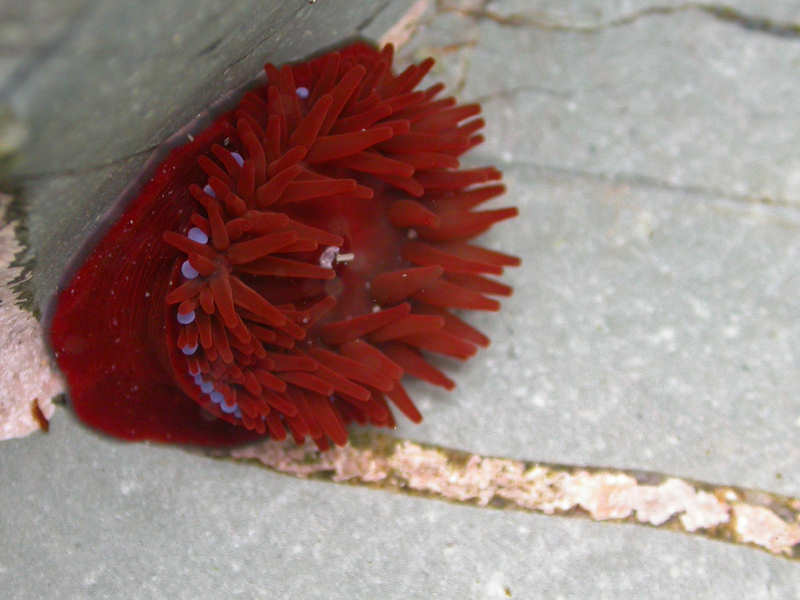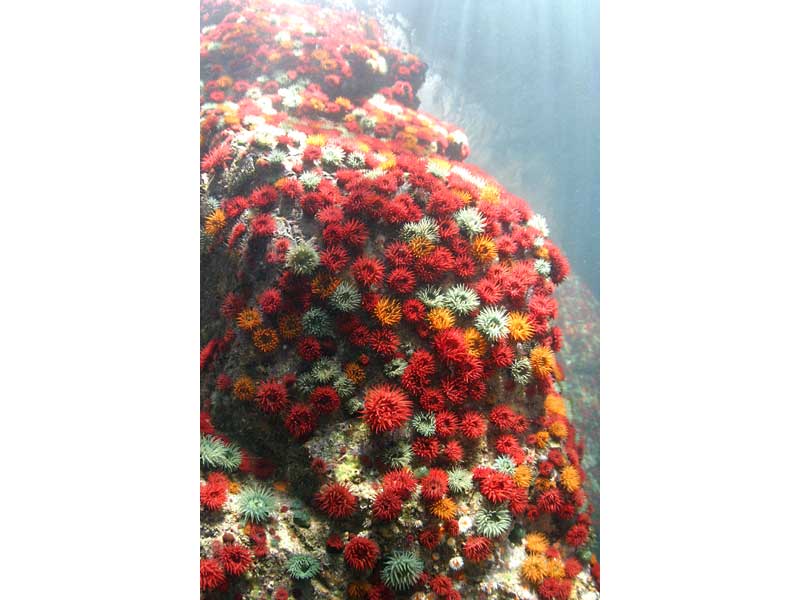 Researched by
Olwen Ager
Refereed by
Admin
Authority
(Linnaeus, 1758)
Other common names
-
Synonyms
-
Summary
Description
This anemone has a broad (up to 5 cm in diameter) base, which is moderately or firmly adhesive, with a smooth column. It has up to 192 tentacles arranged into 6 circles. The tentacles readily retract if the animal is disturbed. Actinia equina is uniform in colour, with no pattern on the disk, and can be red, brown, green or orange in colour. Bright blue wart like spots, called acrorhagi, are often found round the inside of the top margin of the column.
Recorded distribution in Britain and Ireland
Found all around the coasts of Britain and Ireland.
Global distribution
Distributed throughout western Europe including the Mediterranean, from the Arctic to the west coast of Africa almost to the equator.
Habitat
Actinia equina is found attached to hard substrata, both in exposed and sheltered situations, from the upper to lower shore and rarely in subtidal areas to depths of around 20 m. It is highly adapted to the intertidal zone as it tolerates high temperatures and desiccation. Actinia equina is also found in regions of variable salinity such as estuaries.
Identifying features
Broad base up to 5 cm in diameter, usually wider than tall.
Smooth column.
Up to 192 retractable tentacles arranged into 6 circles.
Red, green, brown or orange in colour.
Bright blue wart like spots often present.
Additional information
Actinia equina displays aggressive behaviour towards neighbouring individuals. This aggressive behaviour is stimulated when the tentacles of adjacent anemones come into contact. The aggressor stings the victim with nematocysts, in the acrorhagi, which leads to the victim either crawling away or dropping off the substratum. The strawberry anemone, Actinia fragacea, is more plump than Actinia equina and is red to reddish brown in colour with greenish spots (Manuel, 1988).
Bibliography
Bruce, J.R., Colman, J.S. & Jones, N.S., 1963. Marine fauna of the Isle of Man. Liverpool: Liverpool University Press.

Fish, J.D. & Fish, S., 1996. A student's guide to the seashore. Cambridge: Cambridge University Press.

Hayward, P., Nelson-Smith, T. & Shields, C. 1996. Collins pocket guide. Sea shore of Britain and northern Europe. London: HarperCollins.

Hayward, P.J. & Ryland, J.S. (ed.) 1995b. Handbook of the marine fauna of North-West Europe. Oxford: Oxford University Press.

Howson, C.M. & Picton, B.E., 1997. The species directory of the marine fauna and flora of the British Isles and surrounding seas. Belfast: Ulster Museum. [Ulster Museum publication, no. 276.]

JNCC (Joint Nature Conservation Committee), 1999. Marine Environment Resource Mapping And Information Database (MERMAID): Marine Nature Conservation Review Survey Database. [on-line] http://www.jncc.gov.uk/mermaid

Manuel, R.L., 1988. British Anthozoa. Synopses of the British Fauna (New Series) (ed. D.M. Kermack & R.S.K. Barnes). The Linnean Society of London [Synopses of the British Fauna No. 18.]. DOI https://doi.org/10.1002/iroh.19810660505

Picton, B.E. & Costello, M.J., 1998. BioMar biotope viewer: a guide to marine habitats, fauna and flora of Britain and Ireland. [CD-ROM] Environmental Sciences Unit, Trinity College, Dublin.
Datasets
Citation
This review can be cited as:
Ager, O.E.D. 2008. Actinia equina Beadlet anemone. In Tyler-Walters H. and Hiscock K. Marine Life Information Network: Biology and Sensitivity Key Information Reviews, [on-line]. Plymouth: Marine Biological Association of the United Kingdom. [cited 03-10-2023]. Available from: https://marlin.ac.uk/species/detail/1561
---
Last Updated: 29/04/2008
Sea anemone
beadlet
anemone