Grey sea slug (Aeolidia papillosa)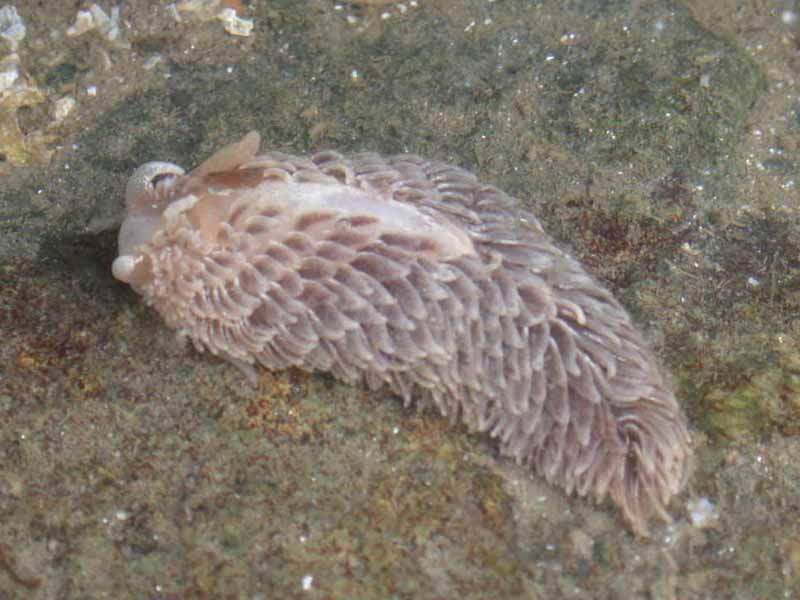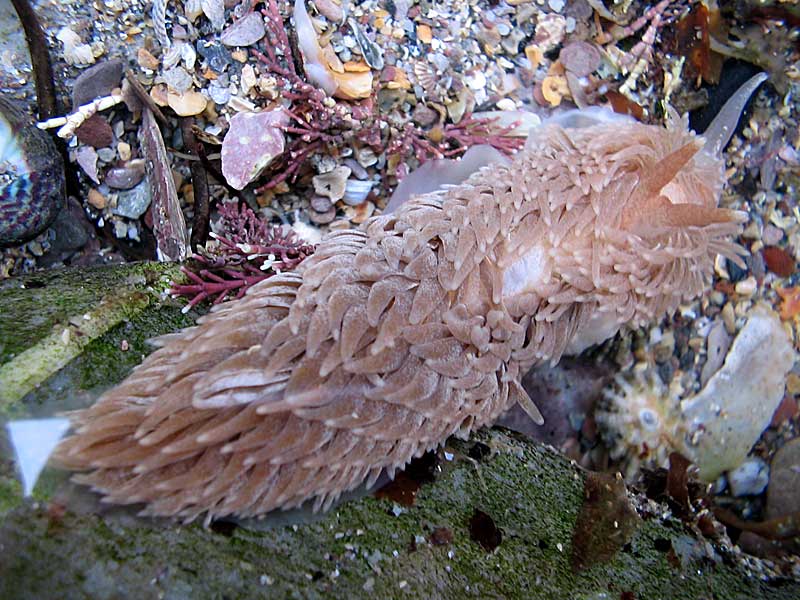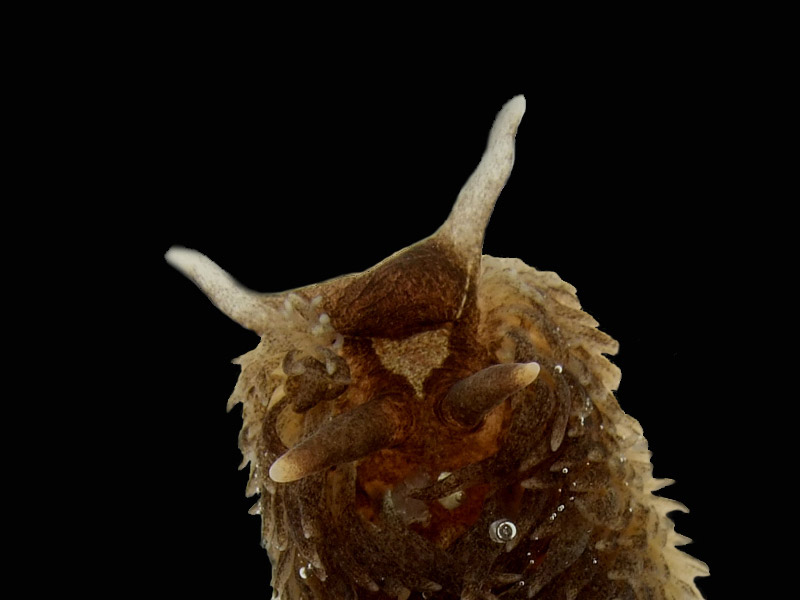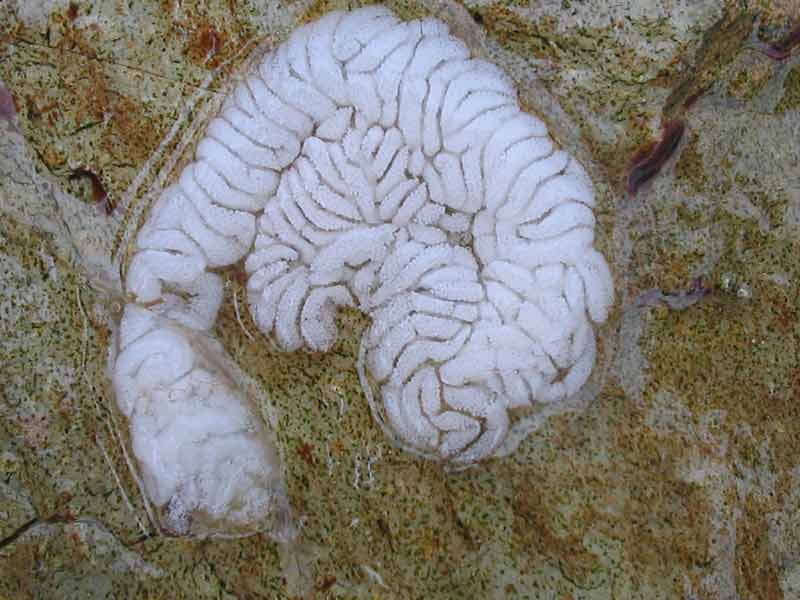 Researched by
Rose Edwards
Refereed by
Admin
Authority
(Linnaeus, 1761)
Other common names
-
Synonyms
-
Summary
Description
Aeolidia papillosa usually has grey or brown pigments causing variable colouration from cream, fawn, grey, brown, orange, pink or dark purple-brown. It is the largest Aeolid in the British Isles growing up to 12 cm in length. This sea slug has a characteristic white V-shaped mark on the front of its head. The front tentacles are cone-shaped with thick dark coloured bases and white tips. The body is covered in processes (cerata) that are elongated and flattened with white tips, arranged in 25 or more transverse rows. The middle of the back lacks cerata down the center. The eggs are spawned in a distinct thread coiled back and forth and laid in a spiral.
Recorded distribution in Britain and Ireland
Widespread throughout the British Isles.
Global distribution
Recorded in northern Europe, Atlantic and Pacific coast of America, Atlantic coast of Spain and France but more common in colder waters. Also recorded in Vancouver and Japan to depths of 800 m.
Habitat
This sea slugs usually lives in the intertidal and sublittoral areas, but has also been recorded to depths of 800 m.
Identifying features
Grows up to 12 cm in length.
Body mostly covered in elongated, flattened cerata with white tips.
Mid-dorsal area lacking cerata.
Front tentacles are cone-shaped, with dark thick bases and white thinner tips.
Has a white V-shaped mark on the front of its head.
Bibliography
Hayward, P.J. & Ryland, J.S. (ed.), 1995. The marine fauna of the British Isles and north-west Europe. Volume 2. Molluscs to Chordates. Oxford Science Publications. Oxford: Clarendon Press.

Howson, C.M. & Picton, B.E., 1997. The species directory of the marine fauna and flora of the British Isles and surrounding seas. Belfast: Ulster Museum. [Ulster Museum publication, no. 276.]

JNCC (Joint Nature Conservation Committee), 1999. Marine Environment Resource Mapping And Information Database (MERMAID): Marine Nature Conservation Review Survey Database. [on-line] http://www.jncc.gov.uk/mermaid

Picton, B. E. & Morrow, C.C., 1994. A Field Guide to the Nudibranchs of the British Isles. London: Immel Publishing Ltd.

Thompson, T. E. & Brown, G. H., 1976. British Opisthobranch Molluscs. London: Academic Press. [Synopses of the British Fauna, no. 8.]
Datasets
Citation
This review can be cited as:
Edwards, R.V. 2008. Aeolidia papillosa Grey sea slug. In Tyler-Walters H. and Hiscock K. Marine Life Information Network: Biology and Sensitivity Key Information Reviews, [on-line]. Plymouth: Marine Biological Association of the United Kingdom. [cited 02-12-2023]. Available from: https://marlin.ac.uk/species/detail/1986
---
Last Updated: 03/06/2008